Liverpool have switched formations more often this season, changing from last year's regular 4-3-3. But are fans convinced?
Jurgen Klopp quickly made a three-man attack the hallmark of his side, adding to the front line piece by piece.
While last season this saw teams swept away by sheer attacking brilliance, at the other end of the pitch the Reds were at times too open, until a similar restructuring of personnel helped shore matters up defensively.
This term, the boss has alternately played the 4-3-3, a diamond and, most often of late, 4-2-3-1, his traditional set-up at Borussia Dortmund.
Given midfielders signed who play in a double-pivot, the pursuit of Nabil Fekir last summer and the gradual shift of tactics, it seems as though 4-2-3-1 (or, as Klopp prefers to name it, 4-4-1-1) is quite possibly the longer-term plan.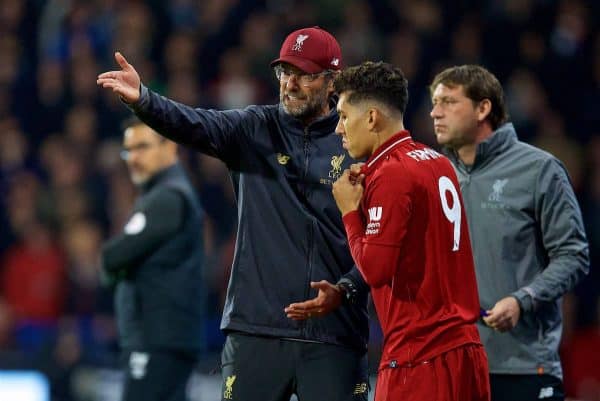 But are fans convinced the switch should happen?
We put it to our followers on Facebook—and after almost 10,000 votes, it was close, but there was a slight favourite.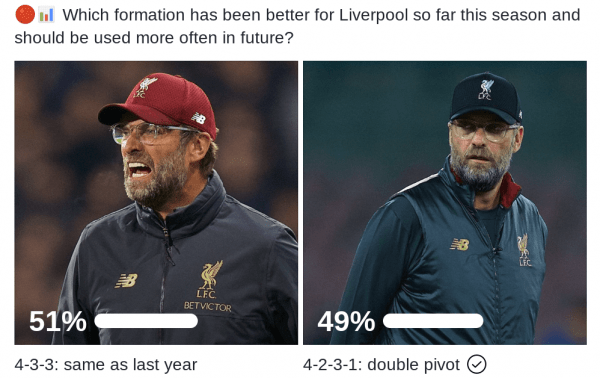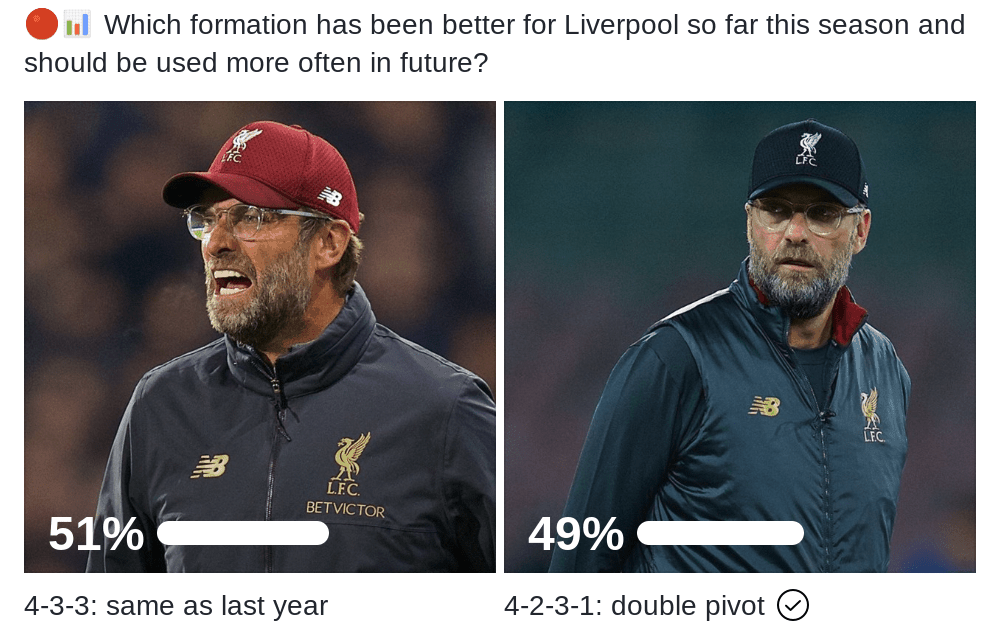 In fact, it was last season's system that a slight majority want to see continue, with 51 per cent backing 4-3-3 as the formation to push forward with.
The biggest differences between the two systems may well have a bearing on some fans' perception and choices.
For starters, Roberto Firmino has been somewhat low-key in a more withdrawn role, having shone as centre-forward last season. We also haven't seen quite the same level of fast-paced interplay between the front three in general in 2018/19.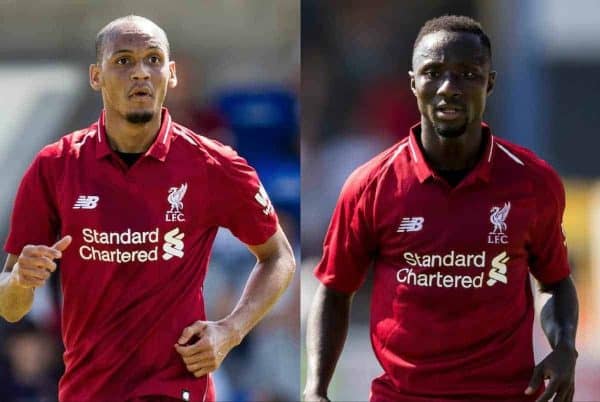 Then, with Naby Keita not yet fully integrated, Fabinho only just breaking into the side and no settled pairing for the midfield, a three-man rotation may be seen as the better bet in the eyes of some.
Still, it's an extremely close call even at this stage and if, as seems likely, Klopp continues to pursue a change to 4-2-3-1, it's probable that more fans could be swayed as Liverpool continue to rack up points and victories.