Former Liverpool defender Neil Ruddock admitted intentionally injuring former Manchester United striker Andrew Cole during their playing days.
Now aged 50, Ruddock played for the Reds between 1993 and 1998, though was only a first-choice centre-back for the first two of those seasons.
Known for his aggressive approach and beefy build, Ruddock was seen as a no-nonsense type who was rather happy to kick first and ask questions later.
Now an interview has emerged, given eight years ago, that one of his more appalling moments of ferocity was carried out on purpose.
The defender was playing for the Reds in a reserve game against their United counterparts when he scythed down striker Cole, breaking both of his legs and forcing him to miss several months of the season.

At the time, it was reported that Ruddock claimed innocence—but in 2010 he admitted it was by design.
"Basically, I loved kicking Andrew Cole," he said.
"I know this is not big and it's not clever, but in one tackle I did break both of his legs.
"I didn't mean to break both of his legs if I'm honest, I only meant to break one… it wasn't even a free-kick, it was 'play on.'
"It was excellent because he let the ball run past him and I absolutely destroyed him. Again, I know it's not big and it's not clever, but it was great."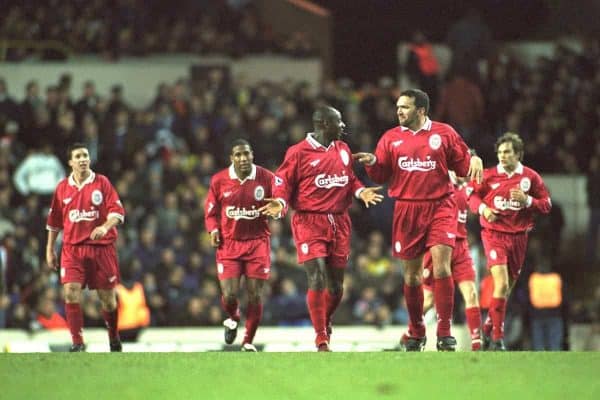 This was hardly the first time Ruddock had been accused of purposely injuring players, and controversy followed him throughout his career, not just at Anfield.
Ruddock claimed he carried out the assault as Cole was not on speaking terms with Teddy Sheringham, a friend of Ruddock's.
The defender went on to play for West Ham after the Reds before slipping down the leagues as his career ended.
While bad tackles can and do still happen in the game, it's safe to say that the changing of the laws over the past couple of decades have largely rid top-tier football of the approach taken by Ruddock and several other players of the same time.