Rumours of Fenway Sports Group looking to sell Liverpool FC have emerged again, with the New York Post claiming they are "privately entertaining" offers.
EDIT: Liverpool have issued a new statement denying these reports, saying "once again, the club is not for sale, including any 'quiet process' or anything of that nature."
The future of the Reds' ownership is under regular speculation, often due to the lack of appearances from John W. Henry and Tom Werner on Merseyside.
FSG have a consistent presence at the club, however, with president Mike Gordon taking a hands-on approach, and there are clear signs of continued growth throughout their reign.
But according to the New York Post, Henry has "quietly signalled he's willing to sell," with his valuation being "well north of $2 billion."
It is claimed that FSG's other major sporting investment, the Boston Red Sox, lost money this season despite their triumph over the LA Dodgers in the World Series last month.
However, they added that "it couldn't immediately be learned whether there was a direct connection between selling Liverpool and funding Red Sox losses."
The New York Post acknowledge reports from the Mail in August that FSG rejected a £2 billion ($2.6 billion) takeover package from Abu Dhabi investors in early 2018.
But they claim that despite FSG issuing a strong statement at the time denying they were looking to sell, "that's clearly not the case now."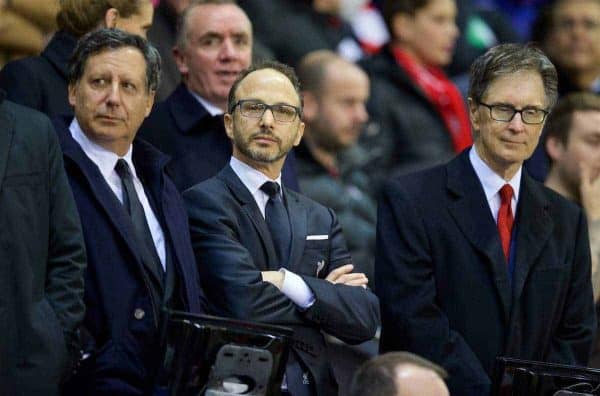 It still remains unclear how reliable this report is, as is often the case with rumours of FSG looking to sell the club—having recently marked the eight-year anniversary of their arrival.
As ever, it seems more likely they are pursuing minority investment, which FSG have been consistent with throughout their reign.
UPDATE: Liverpool have issued a new statement denying these reports, saying "once again, the club is not for sale, including any 'quiet process' or anything of that nature."