Liverpool's affinity with relegation isn't one we wish to visit too closely—but, as Richard Jolly explains, the Reds have often benefitted from the drop.
The 1950s was the decade when Prime Minister Harold Macmillan proclaimed that Britain had "never had it so good." Not Liverpool. They had never had it so grim.
They spent some of the decade getting knocked out of the FA Cup by Worcester City, operating a division below Luton Town, finishing behind Rotherham and Bristol Rovers and facing Lincoln and Port Vale as equals.
A club that later became a byword for pre-eminence at times only ranked ninth among those in England's north-west, let alone the whole country.
With Liverpool comfortably on course for a 57th consecutive top-eight finish, it seems safe to say their 1954 relegation will remain their last for some time; perhaps ever.
Hat-trick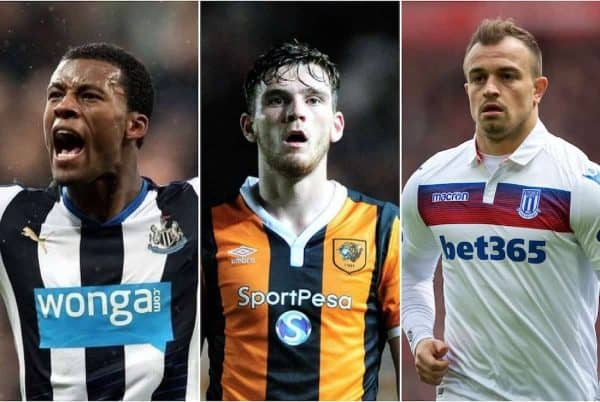 And yet their association with the relegated has rarely been stronger.
Jurgen Klopp has completed a remarkable hat-trick in the transfer market in successive years.
Enter Gini Wijnaldum in 2016, fresh from going down with Newcastle; Andrew Robertson in 2017, part of a demoted Hull side; now Xherdan Shaqiri, whose former Stoke team-mates now languish in the lower half of the Championship.
They are the latest in a long line.
Danny Ings went down with Burnley and promptly swapped Turf Moor for Anfield. Charlie Adam joined the summer Blackpool returned to the lower leagues, Jermaine Pennant when Birmingham were condemned to the Championship, Peter Crouch the year Southampton suffered the drop, Stephane Henchoz after big-spending Blackburn's shock demotion.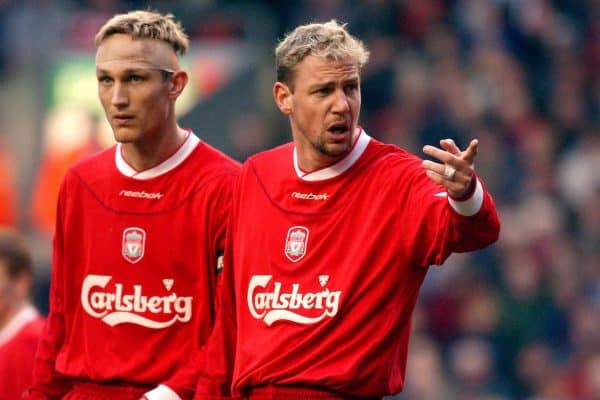 Many of the millions Graeme Souness spent were on Nigel Clough, Dean Saunders and Mark Wright after Nottingham Forest and Derby, respectively, propped up the table.
Perhaps no elite club has raided the relegated so regularly.
If one interpretation is to say that signing players fresh from failure explains Liverpool's long wait to become champions, examine each case on his own merits and it is apparent bargains can be found amid the rubble of seasons of struggle.
Henchoz formed a fine partnership with Sami Hyypia as Liverpool won five trophies in 2001. Crouch contributed a respectable 42 goals in three seasons. Pennant, for all his other failings, was Liverpool's best player in the 2007 Champions League final.
But, yes, Adam was as awful as his League Cup final penalty, which is probably still orbiting the earth.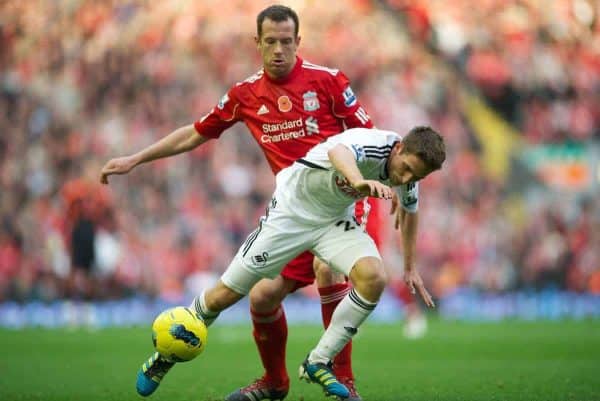 The current trio feel like an advertisement for the merits of scouting the sides at the bottom of the table, and not merely because Championship clubs find it harder to stand in the way of superpowers—and because relegation release clauses can facilitate deals.
Wijnaldum has been an understated revelation, reinvented as a No. 6 and rewarded by his team-mates by being voted fourth in line to captain Liverpool.
Robertson has been a more eye-catching success story; when he could have been completing a Championship campaign, he was instead outstanding in a Champions League final (just as his Hull team-mate Harry Maguire became England's beloved inflatable unicorn-riding 'Slabhead' and a World Cup semi-finalist).
The early indications are that the inventive Shaqiri's signing could be a coup.
Go back a few months and the Swiss was being criticised by Adam—showing a remarkable lack of self-awareness about his own culpability in Stoke's demise—and the brighter and dimmer of the Neville brothers.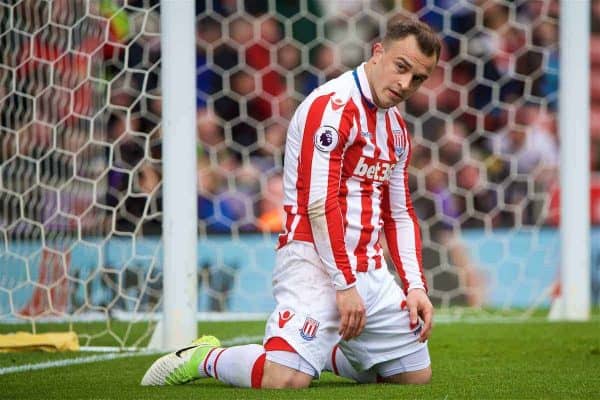 Stoke's most skilful player seemed a scapegoat as a wretched defensive record was overlooked. But even if every word they said was indisputable, it should not preclude him from joining Liverpool.
Quite apart from the motivational element of acquiring players with a point to prove and the stylistic issue if some are suited to having more talented team-mates, it gets to the essence of identifying talent.
That is, of looking at the raw material, of divorcing a footballer from the rest of his side and avoiding the simplistic element of judging him on a team's performance and of pinpointing where he may slot in at Anfield.
In Wijnaldum's case—and perhaps, in time, Shaqiri's as well—it has involved relocating him to a deeper position. It entails the question of opportunity: Stoke had the second-least possession in the Premier League last season.
Liverpool have rather more, something Shaqiri seems to relish. It is about team-building, about chemistry, about quality.
History lessons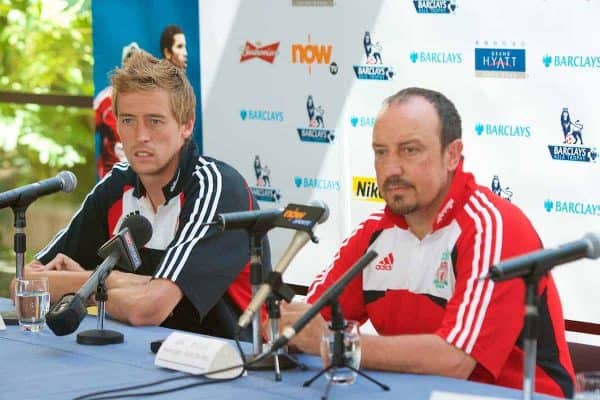 Perhaps Liverpool's recent history teaches them that, whether or not relegation is actually character building, it should not be a deterrent to the superclubs.
Both Rafa Benitez and Klopp have tasted it as managers, each in extenuating circumstances with low-budget clubs.
If it gave each a chance to see that clubs can do much right and still go down, perhaps it explains why they are not afraid to sign relegated players; perhaps it encouraged them to target those who excelled in adversity.
It does not mean Sol Bamba, Laurent Depoitre and Joselu should be looking for houses in the Melwood area next summer and certainly should not give 'Relegation Roger' Johnson an Indian summer to his career at Anfield.
Yet while the consensus is that the Premier League's early-season strugglers are decidedly undistinguished teams, the sharper scouts may identify players—Jamaal Lascelles, Terence Kongolo, Jean-Michael Seri, Cedric Soares, to name but a few—capable of flourishing at a higher level.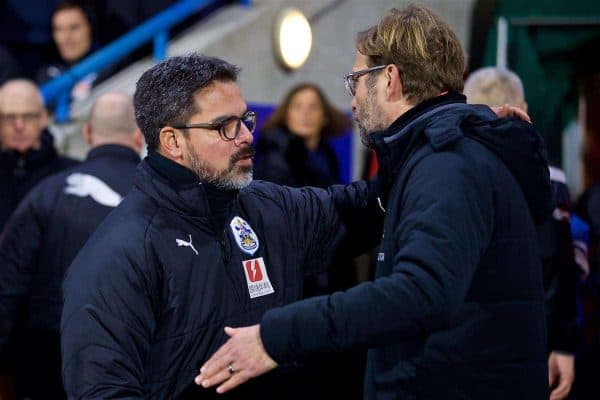 And if none end up on a Liverpool shortlist next summer, it is intriguing to wonder—presuming Zeljko Buvac does not come back—if Huddersfield do go down, if David Wagner returns to the top flight as his best friend's sidekick.
Because no one has benefited more from the relegated than Liverpool.
Rewind to 1978 and Newcastle dropped down to the old Division Two. Liverpool signed their left-back. Three years later, Alan Kennedy provided the decisive kick in a European Cup final.
Three years after that, he did it again. After another year, he joined Sunderland.
Where, in his second season, he was relegated. Again.