The introduction of VAR to the Premier League should benefit football as a game, but there's an argument to be made that the match-going experience will suffer.
A big screen will go up at Anfield in May. Not so Xherdan Shaqiri's name can be incorrectly spelt 'Shaquiri' in a bigger font as it was on the scoreboard when he netted against Fulham, but because rugby league's Magic Weekend—when all 12 Super League clubs play a round of fixtures on the same ground over two days—is being hosted by Liverpool on May 25 and 26.
Hopefully they'll leave the big screen up as with VAR being introduced for the 2018/19 Premier League season it'd be rather useful to see the replays that the video official is looking at.
Nobody in the Anfield crowd for the FA Cup fourth-round defeat to West Brom in January knew what was happening when referee Craig Pawson kept running off to the touchline to review video evidence.
And, while we all know television audiences come first in modern-day football, it'd be nice for match-going Reds to also know what the hell is going on instead of waiting for someone in front of a telly to WhatsApp you.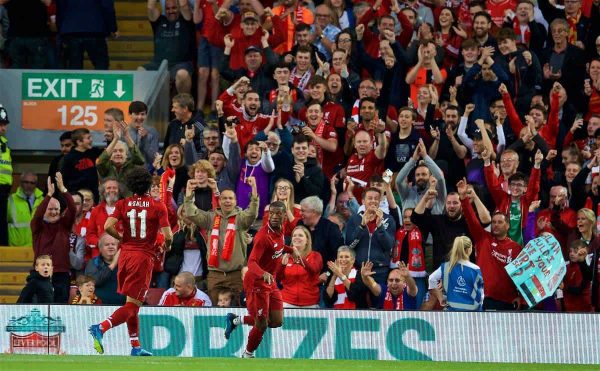 I'm a VAR sceptic. Not because I want referees to keep getting decisions wrong, but because it'll fundamentally change the best bit of watching football: celebrating a goal.
Call me a bad wool if you like, but I follow St Helens Rugby League Club, who provide Liverpool's U19s with their UEFA Youth League home.
Super League has had video referees since 1996—but only for televised games—and while it has meant more correct decisions have been made during those games (though there are still controversies), it has also created a number of issues.
For instance, the first thing you do when your team scores a try is look at the referee to see if he's given it or is drawing an imaginary rectangle in the air with his fingers.
More often than not, the referees hedge their bets and refer tries to the video ref after giving an 'on-field' decision.
The problem with that is it stops you celebrating wildly—even if the on-field decision is a try—because you don't half look and feel stupid to be going mad for something that is subsequently disallowed two minutes later.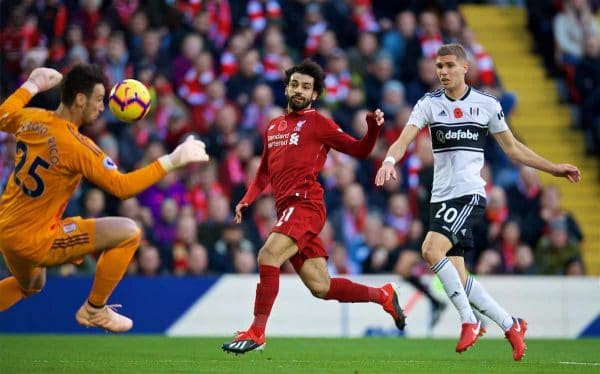 If you apply that to football then Mo Salah's opening goal against Fulham is a prime example of how things will change as every goal will be reviewed by VAR, just as every NFL touchdown is (which allows broadcasters to also fit in additional commercial breaks) in the US.
Liverpool's thrilling nine-second end-to-end counter-attack would never have happened with VAR.
Instead of restarting play quickly after Aleksandar Mitrovic's header was ruled out for offside, Alisson would've had to wait with the ball while the video officials decided whether Andy Robertson had played Mitrovic on (and it was still debatable after the replays!) because the ball ended up in the net.
If play had been allowed to continue while VAR was reviewing the decision behind the scenes we could then have had a scenario where we're all celebrating Salah's goal only for the referee to award a goal to Fulham instead after deciding Mitrovic was onside.
Or a scenario where we're all celebrating a goal that was subsequently ruled out by VAR because the ball was moving when Alisson took the free-kick (in the wrong place) with play restarting in the Liverpool penalty area for the free-kick to be retaken after VAR had also ruled out a Fulham goal.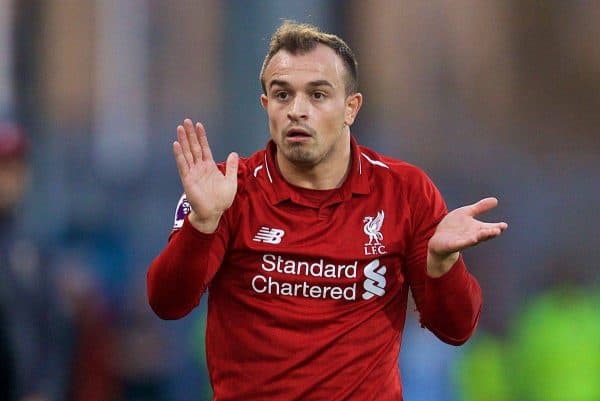 Is that how you want football to be? A game where more decisions are made correctly, but one that is less fluid with more stoppages while officials ascertain whether every goal (allowed or disallowed), penalty claim (awarded and not awarded) and potential red card offence is reviewed?
On the plus side, if that West Brom game was anything to go by we'll be able to nip down for a quick VAR pint or two.
There were so many VAR stoppages in that game that 11 minutes of stoppage time was added on—six in the first half, five in the second—with it taking Craig Pawson almost three minutes to award Liverpool a penalty, which Firmino missed. It was later suggested he hadn't added long enough on.
Indeed, there was also a VAR stoppage in first-half VAR stoppage time after Joel Matip's own goal and afterwards then-Baggies boss Alan Pardew claimed the amount of time stood around waiting for decisions to be made resulted in two of his players pulling hamstrings after the restarts.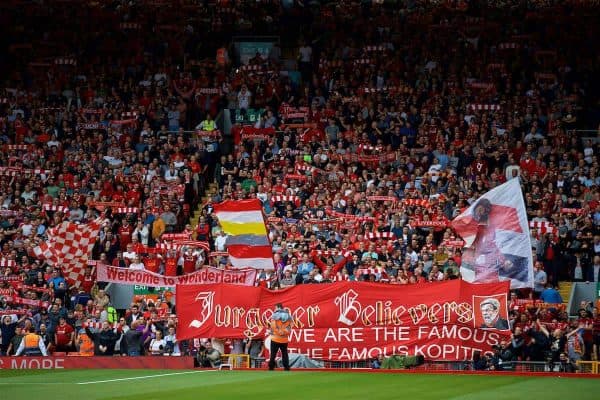 And this was a night when most of the VAR decisions went for Liverpool, with the Kop chanting 'VAR, VAR' on a couple of occasions (which weirdly means video-assisted refereeing has been sung about more at Anfield than Joe Gomez, who desperately needs a chant).
So, while I'm not completely against the use of goalline technology to help officials out—goalline technology has been superb—all I'm saying is that some of those moments of pure, unadulterated euphoric joy when Liverpool score will never quite be the same when you know a full-kit wanker referee sat in an office in front of a TV monitor reviewing 'missed attacking offences in the buildup' can rule a goal out a couple of minutes later.
A price worth paying to get more decisions right? I'm not convinced it is.
---
Chris McLoughlin writes for This Is Anfield each Friday; he's also senior writer for the Official LFC Matchday Programme and LFC Magazine. You can subscribe to both here.