Jurgen Klopp is eager for his side to strike back in a difficult early kickoff as they take on Fulham in the Premier League on Sunday afternoon.
After the bitter blow of a 2-0 loss to Red Star in the Champions League, the Reds are back in action in a 12pm kickoff at Anfield.
As their trip to Belgrade in midweek proved, it would be remiss to underestimate Fulham despite their lowly reputation as the league's bottom-placed side, with just five points from 11 games.
And speaking at Melwood on Friday morning, Klopp stressed that Liverpool's pursuit of a response to losing at the Marakana must be tempered with a respect for their opponents.
"I'm not sure how many Fulham games you've watched over 90 minutes—not only Match of the Day or a summary of stuff like that—but this is a really strange situation for Fulham," he said.
"I can really imagine how they feel in the moment—the football is good, a lot of things are really good, they caused City problems in the Carabao Cup.
"It's been really good football in a lot of moments.
"We have to defend them. They are a skilled team offensively and tuned in doing a lot of things."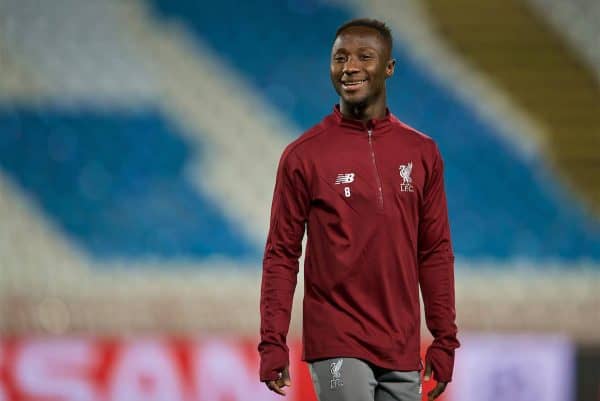 Klopp also provided a positive injury update, with Naby Keita among those back fit along with Joe Gomez and Jordan Henderson.
The manager praised how "probably for the first time that all midfield players—apart from Ox—are available," adding that "making decisions" was now his problem.
He touched upon the importance of the Anfield atmosphere in a rare lunchtime kickoff at Anfield, telling supporters "if someone goes there and expects an easy game then please stay at home."
Virgil van Dijk, the comparison between this season and last and the unprecedented strength at the top of the Premier League were also on the agenda.
With the last international break of the year to come after Fulham's trip to Merseyside, three points should be deemed imperative for Liverpool on Sunday.