A documentary has been produced following Liverpool supporters from Serbia and surrounding countries, underlining the passion they hold and global appeal the club retains, no matter where the support originates from.
It's not always easy to get to watch the Reds live on a regular basis, even for those who don't live many hours and kilometres away.
But faced with flights, accommodation and other travel costs, even before getting hold of a ticket is considered, it can be a real mission to do so from another country entirely.
This documentary, in its own words, is "the story about those whose song is not heard, but who never stopped singing."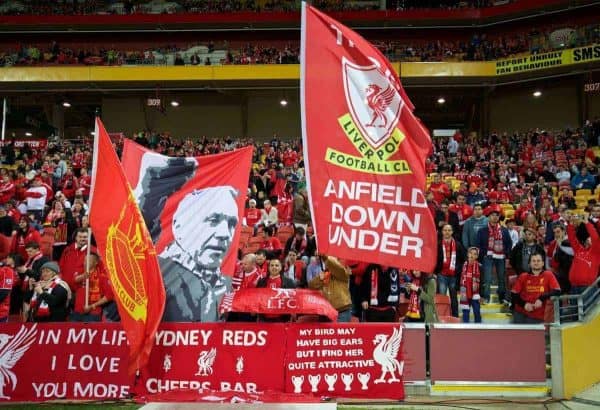 The video highlights the lengths fans will go to, both to meet up and to see the Reds in action.
Every year, people from all the former Yugoslavia gather in one of the cities in the region to watch a football game. Or rather, to support a football club. Together.

Seeing the other supporters, the friends you've met before and those you'd get to meet, may be enough reason to cross hundreds of kilometres.

…

The names of towns and cities of the gatherings change, but the club remains the same—Liverpool.
The stories of how some fans came to support the Reds are recounted, while others are simply there because they feel part of the worldwide family.
It's yet another reminder that we're all part of something far bigger than merely those fortunate enough to gather inside Anfield, and proof of the passion and the force of feeling that unites all Liverpool fans, everywhere.