Virgil van Dijk may be doing the business on the pitch for Liverpool, but he is always telling the truth off it?
The 27-year-old has been in the news a lot of late, with his footballing ability and kindness both coming to the fore.
Van Dijk scored an all-important late equaliser for the Netherlands away to Germany on Monday night, taking them into the UEFA Nations League semi-finals next summer.
He was then shown consoling referee Ovidiu Hategan after the final whistle, after the official had told the Liverpool man that his mother had recently passed away.
If that wasn't enough to have a special place in our hearts for Van Dijk, he has now been showing more of a comic edge to his personality.
A video uploaded on the club's official YouTube channel shows the centre-back taking the Kop Kids Lie Detector test, in the latest in a string of excellent features.
He starts by passing with flying colours after correctly answering some simple questions before things intensify a little.
Having admitted he is "very nervous," Van Dijk denies ever picking his nose and eating the contents—to which he is accused of fibbing.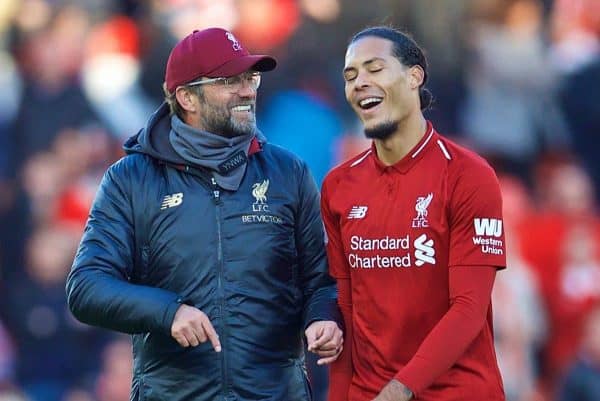 He is also confronted over whether he has ever lied to Jurgen Klopp, cheated on a test at school or sung a song from Frozen.
Van Dijk continues to be interrogated by a couple of youngsters with excellent comic timing, with his results a mixed bag in the end.
It is a great way to see the more human side of the Liverpool players, at a time when footballers are often criticised for being cut off from reality.
This is a hugely likeable group of players Klopp has assembled—and that is no fluke, given the manager's preference for building a "family" at Anfield, according to coach Pepijn Lijnders.
We're looking forward to the next edition of Kop Kids already!