Liverpool are at the midway point in their Premier League season, but what has stood out most during the Reds' magnificent domestic campaign to date?
The 4-0 Boxing Day triumph over Newcastle United saw Jurgen Klopp's side go six points clear at the top of the league.
It has been a memorable season for so many reasons but it is important to remember that Liverpool are only halfway through the job in hand, with so much work still to do.
Here are five talking points regarding the Reds' first 19 league games, as they look to take their stunning form into 2019.
Vast Defensive Improvements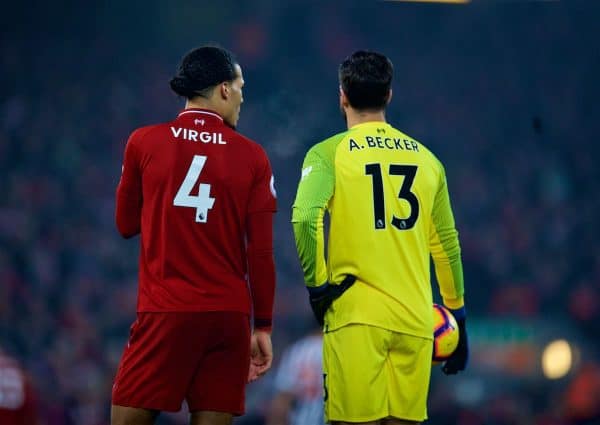 Liverpool's Achilles' heel for a large portion of last season was a leaky defence, particularly during the first half of the campaign.
Their gung-ho style and lack of world-class figures at the back both played a part, with individual errors and an inability to control games an issue.
The arrival of Virgil van Dijk made an immediate impact in January, and while defensive improvements until May helped Klopp's men reach the Champions League final, 2018/19 has seen a far more noticeable transformation.
Liverpool have conceded just seven league goals in 19 outings, with no team in Premier League history letting in fewer at this stage.
Van Dijk, arguably the world's best centre-back on current form, is the key to that, but there is so much more to admire too.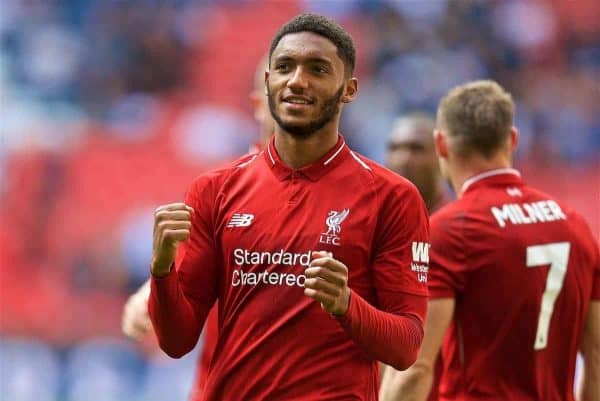 The signing of Alisson has made an enormous difference, with the Brazilian immediately making his presence felt with big saves and an aura that Simon Mignolet and Loris Karius don't possess.
Joe Gomez was immaculate in his preferred central role before fracturing his leg at Burnley earlier this month, forging a partnership with Van Dijk that was the best in the country.
Dejan Lovren deserves praise for his continued improvement, while Andy Robertson and Trent Alexander-Arnold are wonderful young full-backs who complete a back line that could be around for years.
Klopp is also worthy of great praise for tweaking the way Liverpool play, with a more pragmatic approach adopted and the defensive organisation worked on in training bordering on perfect.
It is an extraordinary transformation and the key behind the Merseysiders being in such a healthy position.
No Issue With Salah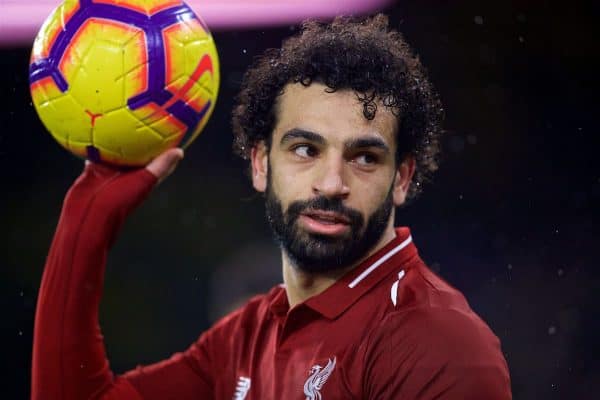 Remember when Mohamed Salah was supposedly 'unhappy' and apparently looking like a potential 'one-season wonder'?
The Egyptian's gargantuan performances last season were always going to raise the bar high, with expectations impossible to match when the new season arrived.
Salah was not fully at the races early on, mainly due to fitness, but slowly but surely, the player Liverpool fans worshipped last year has returned.
The 26-year-old has seen his role in the team altered by Klopp, with a central berth now where he invariably wreaks havoc.
It has made him even more deadly, with his all-round contribution to games not always noticeable but his assassin-like tendencies priceless.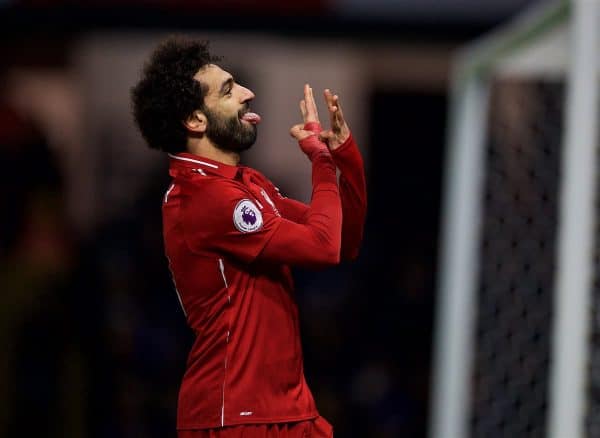 Salah has already bagged 12 Premier League goals—15 in all competitions—putting him just one behind current Golden Boot front-runner Pierre-Emerick Aubameyang.
He hasn't been scoring cheap goals, though, with eight of his league efforts either openers or solitary strikes.
Add to that seven assists, meaning a direct goal contribution every 83 minutes, and Salah's influence is there for all to see.
With every match that passes the more dangerous and unplayable Salah looks, and his freakish scoring antics are unlike anything seen at Anfield since Ian Rush's prime.
This is no flash in the pan we are witnessing.
Impact of New Signings

Despite Liverpool's Champions League run last season, and another top-four finish secured, they needed to go up another level in terms of quality.
The pace set by Man City made that even more paramount, should Klopp have had any hope of challenging for the Premier League title.
A productive summer saw four key additions brought in and the club have yet again excelled in the transfer market.
Ironically, the signing Reds supporters were most excited about, Naby Keita, has been the most underwhelming so far, after a year-long wait for his arrival at the club.
That's not to say there haven't been sprinklings of magic, most notable a Man of the Match showing at Burnley, but he is yet to come close to finding his best form.
Alisson, as mentioned, has been a colossal presence between the sticks, showcasing his distribution, shot-stopping ability and dominance aerially.
There have been a couple of bad mistakes throw in, but any goalkeeper in the history of football slips up from time to time.
Alisson could be the best 'keeper Liverpool have had since Ray Clemence, should he continue his current form.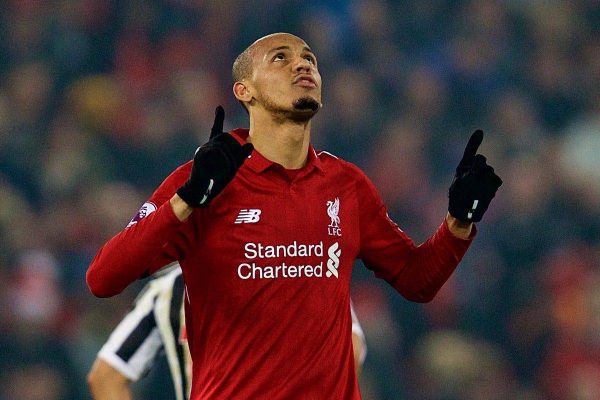 Fabinho struggled early on as he adjusted to life under Klopp, but he is now an undisputed key man in the middle of the park.
His influence has grown immeasurably in the last month or so and his all-round quality is also getting the best out of the likes of Jordan Henderson and Gini Wijnaldum alongside him.
It is Xherdan Shaqiri who has arguably made the greatest impact, however, proving a few summer doubters wrong in the process.
The 27-year-old has added guile and end product in the final third, with six goals and three assists to his name, including a crucial double against Man United.
Shaqiri has been a superb substitute to bring on, but he is now fully justifying regular starting berths, especially with Sadio Mane and Roberto Firmino not fully firing.
Keita will eventually hit form, too, potentially being a vital presence in the second half of the season, making it very difficult to fault Liverpool's summer business.
Liverpool Don't Miss Buvac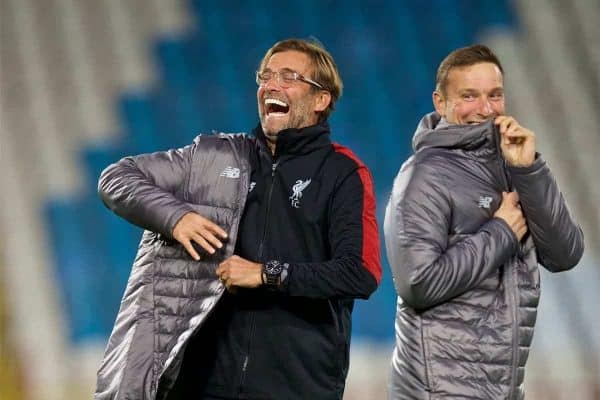 There was alarm in the air when Zeljko Buvac made his shock exit from Liverpool, having initially taken a leave of absence back in April.
Klopp's trusty deputy has always been seen as a vital reason for the German's success as a manager, famously being known as 'The Brain' in his backroom team.
It didn't take long for a few below-par performances, particularly in terms of eye-catching football, to make the concerning voices grow louder.
Were Klopp's limitations suddenly being exposed without his assistant by his side? Would the Reds ever be the same without him?
The answers: no and yes.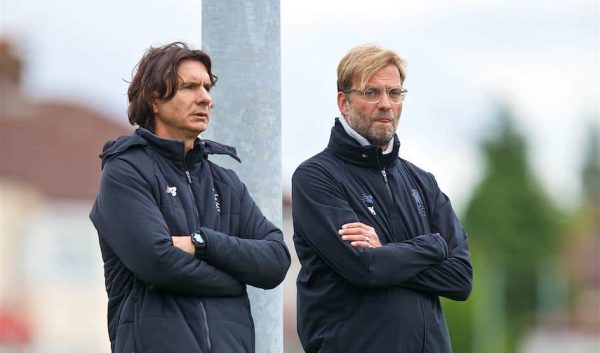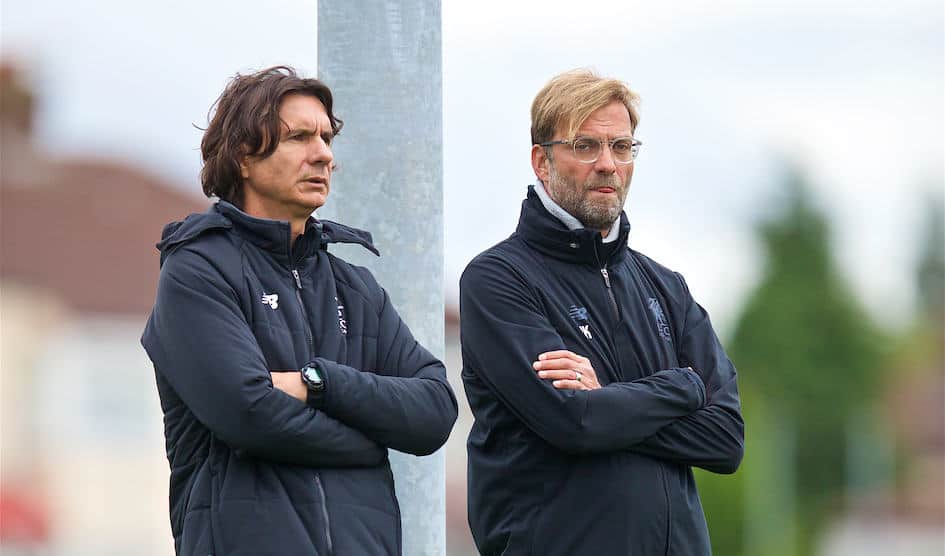 While it would be churlish to play down Buvac's influence down the years—in an ideal world he would still be at Liverpool—Klopp has fully proved his worth without him, showing his tactical mind is more than enough to take the Reds forward.
He has displayed great nous in making his side more organised and resolute, while alternating between 4-2-3-1 and 4-3-3 formations has also worked wonders.
Klopp has rotated his players effectively, ensuring his squad remains the fittest in the league during the festive period, as well as masterminding an unbeaten league run and Champions League progression.
It is also worth noting the job that Pep Lijnders is doing since becoming Klopp's new assistant, with the Liverpool boss valuing the Dutchman highly.
Klopp has moved on emphatically.
Best-Ever League Start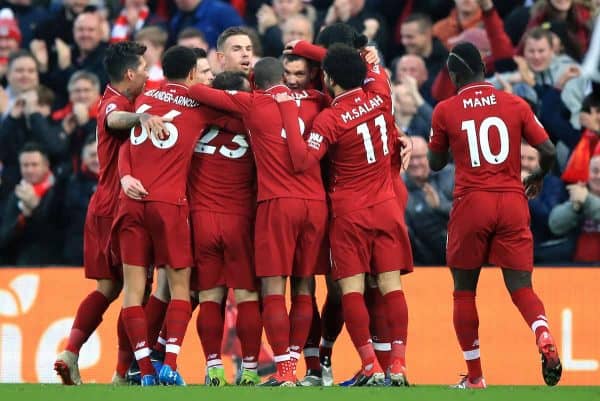 Nineteen matches, 16 wins, three draws.
Imagine being told that Liverpool would produce that run back in August, as the search for a first Premier League title goes on.
What the Reds have achieved this season is staggering, with no team in the club's history amassing more points (51) at this stage.
They are outperforming all those great Bill Shankly and Bob Paisley sides, as well as Kenny Dalglish's much-loved class of 1987/88, who remained unbeaten for their first 29 league games.
There is a chance we will never see Liverpool in such a rich vein of form midway through a campaign again, and it has given them their greatest opportunity of league glory since they last won it back in 1990.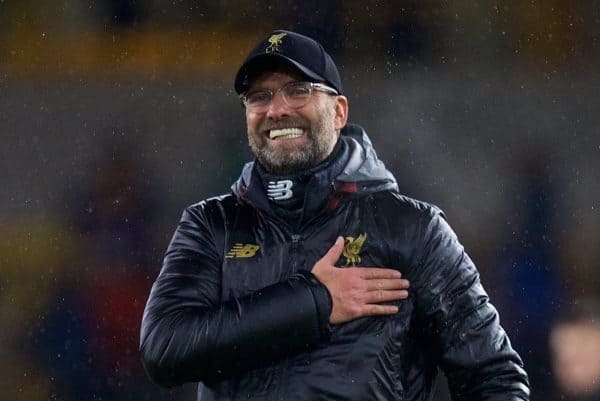 It is sometimes only possible to fully appreciate teams once they are gone but it is vital Liverpool fans drink in every moment of this brilliance.
This is unquestionably the best Reds side since 1988, with all due respect to several great outfits that have come along since then, most notably Rafa Benitez's 2008/09 team.
In order to be considered arguably the best-ever Liverpool side they need to win something this season, but that is looking an increasing possibility.
Klopp and his players can makes themselves legends in the coming months—it would be the biggest travesty of the lot if they fell short of winning anything.
To be outperforming a City side regarded as one of the most dominant in English football history says it all.