Liverpool manager Jurgen Klopp tried to play down running onto the pitch to celebrate a last-minute Merseyside derby winner – but that may not be enough for him to escape a Football Association charge.
A blunder by Toffees goalkeeper Jordan Pickford saw substitute Divock Origi clinch a 1-0 win deep into stoppage time, prompting wild scenes at Anfield which saw Klopp charge into the centre circle to celebrate with keeper Alisson Becker, the closest player to him.
Klopp said he apologised immediately to counterpart Marco Silva – although that appears to have been missed by the Toffees boss who said no such conciliatory action was forthcoming – but it is still unlikely to play well with disciplinary chiefs.
"What can I say about it? I didn't want to run. It was not in my plan," he said.
"I didn't want to run to Ali, I couldn't stop obviously. Not cool, but it happened. The more important things happened during the 95 minutes.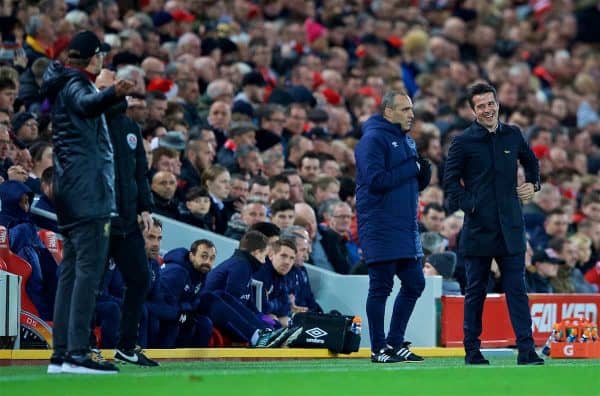 "Immediately after the game I apologised to Marco Silva when we spoke to each other.
"I told him how much I respect his work, because it's incredible what he has done with that team. They are just a really outstanding side.
"Derbies are always difficult games but this was a completely different difficult to the last few years.
"Both teams delivered a proper fight, a proper derby from the first second."
Silva, however, claims he did not hear Klopp say sorry.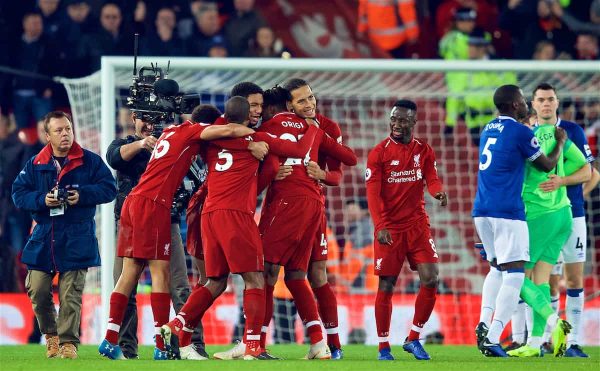 "He didn't apologise to me," said the Portuguese.
"To be honest I didn't see it (Klopp's run). I don't know what he did and the way he did it.
"It was a lucky day for him this afternoon but that is football. I don't think he expected anything like that either.
"I cannot say it was disrespectful because I didn't see, when I see that moment maybe I can speak more about that situation.
"It was a lucky way to win but that's football. I don't say it was a lack of respect because I didn't see it. Maybe when I see that moment I can say more about the situation."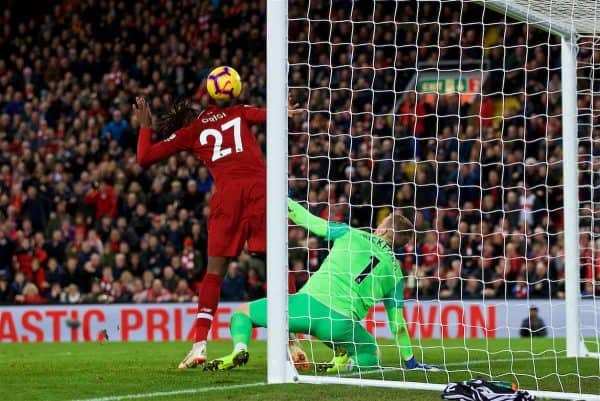 Silva said he was proud of his players and refused to apportion any blame to Pickford.
"What I told him will stay between us but what I can tell you is we started the match altogether, we have been working since the first day altogether and we will analyse the match altogether," he said.
"He did really well up to that moment and it is something no one expected.
"It is easy to understand how the stadium celebrated the goal in the last minute."