This season has seen Jurgen Klopp employ a rotational approach to his team selection, but not like other shapeshifting Liverpool managers of recent years.
Go back a dozen years and a historic event occurred at Anfield: Rafa Benitez named an unchanged team. The Liverpool manager had altered his side for 99 consecutive games but, on the brink of completing his century, he turned traditionalist and stuck with a winning side.
Viewed from the modern day, many of the controversies about Benitez's management—signing from Spain, zonal marking, squad rotation—seem anachronisms, forged from a British reluctance to understand alien ideas.
Those of a certain vintage could remember Bob Paisley and Joe Fagan sending out the same side, game in, game out, as Liverpool conquered Europe. After all, four stalwarts played in all 67 games in 1983/84, a further three others at least 64 and Graeme Souness a mere 61.
Go back two seasons and Jurgen Klopp seemed to have turned time back rather further. The German Fagan, as he has rarely been called, had a pre-ordained first 11.
Yet Liverpool played a mere 47 games in a year of European exile and their players still showed signs of tiredness in a high-intensity brand of football; Gini Wijnaldum later noted "my body was broken" after a campaign when he appeared 42 times.
And last season, Klopp resumed the rotation policy. He did it so successfully that Liverpool lasted the distance in a season when they reached the Champions League final.
He did it in a way that Benitez and Gerard Houllier might not recognise.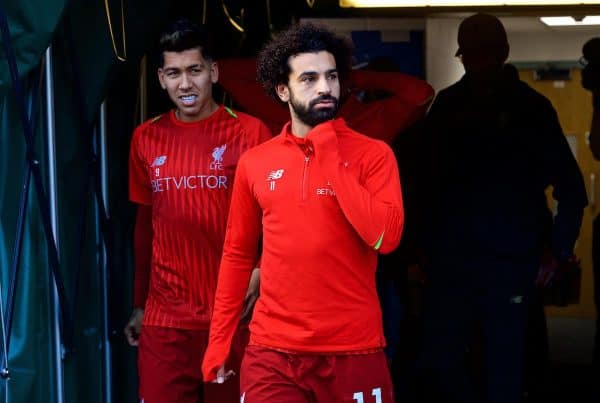 Liverpool's first two foreign managers were essentially conventional rotators: the back half of the side stayed the same wherever possible, with changes coming at the front. In some ways, Klopp has inverted that thinking.
Last season, the two players with the most appearances were Roberto Firmino and Mohamed Salah. But for injury, Sadio Mane would have come close to joining them in a different sort of front trio.
This season, Salah and Firmino top the appearance charts again. Even when below his best, the Brazilian invariably starts: rotation for him means the regular removal of a relentless runner, often after around 75 minutes.
But it is notable that in the sort of home games where managers often rest their favoured forwards, Firmino, Salah and Mane have all started against Brighton, Cardiff and Fulham. They seem the indispensables, while Daniel Sturridge the perennial substitute. Games where he begins—the League Cup tie with Chelsea, the midweek match at Burnley in a crowded fixture list—only tend to be the ones where Klopp makes more changes than usual.
It is a far cry from Liverpool's past, where Michael Owen's and Fernando Torres' hamstrings were given a regular rest, and when the untouchables were found in the defensive unit. In the marathon 2000/01 season, Markus Babbel started 60 of the 63 games, Sami Hyypia and Jamie Carragher appeared in 58 and Stephane Henchoz a mere 53; only the Liverpudlian even had a substitute appearance to his name.
Carragher was exempt from squad rotation in Benitez's reign to such an extent that he played 326 times in the Spaniard's six-year tenure, and just four of those were as a replacement; as Steven Gerrard could testify, Benitez was likelier to use an attack-minded talisman in cameos.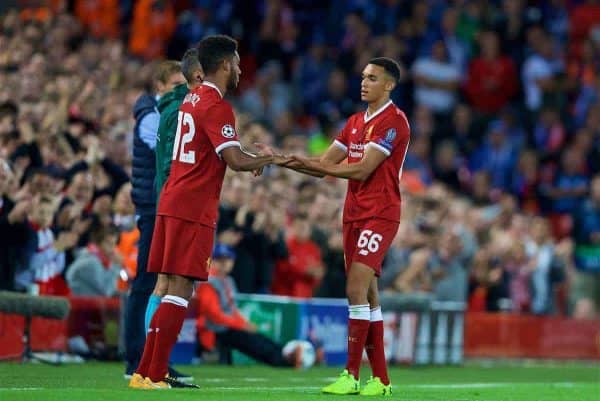 Not Klopp. While explosiveness has been a key to his Liverpool, the sprinters also have to be distance runners. Their appearances are not rationed: quite the opposite. When Klopp alternates, it is in defence and midfield, with the notable exceptions of the constants Alisson, Andrew Robertson and Virgil van Dijk.
And yet—and if to the layman, anyway, it seems to risk burnout among the fire-starters—there is a certain logic to it. The six men likeliest to start are arguably Liverpool's six best players. It should be easier for five squad players to slot in alongside the exceptional than the merely excellent. Half-and-half teams still feature the strongest parts of the first-choice side. Yet it shows a divide in thinking.
Houllier and Benitez built on continuity in defence, Klopp in attack. Liverpool's defensive record has remained outstanding as the personnel have changed.
Yet if his predecessors made their horses-for-courses selections further forward, Klopp's can come at the back—even if, for now, injuries have disrupted his rhythm.
With Joe Gomez's emergence as the quicker, sleeker and largely superior partner for Van Dijk, Dejan Lovren tends to be wheeled out for the more physical tests: against Troy Deeney and against Cardiff, while Joel Matip was the surrogate Klopp selected to combat Burnley's phalanx of six-footers.
With Trent Alexander-Arnold's development into an outstanding attacking right-back, Klopp has ended last season's job-share with Gomez, but the former Charlton man is pressed into service on the flank for some of the stiffer defensive tests: against Neymar and Raheem Sterling, for instance.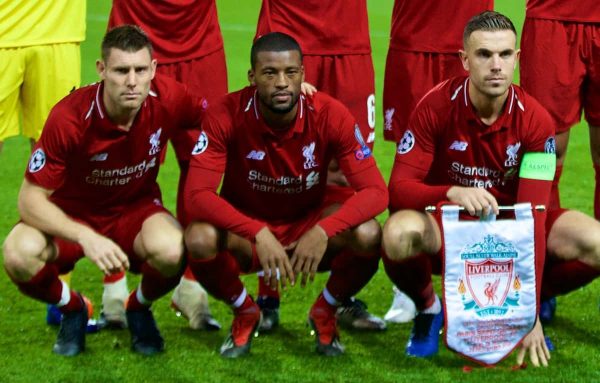 If the implementation of any policy depends in part on personnel, it may explain why Klopp has rotated most in midfield. The pecking order is less established. Injuries seem to exert more of an impact every season.
The experience of 2016/17 appears to have led Klopp to conclude that Jordan Henderson's appearances must be rationed. Whereas the holding midfielder may be too pivotal to Pep Guardiola and Mauricio Sarri's style of play to be left out, Klopp changes his more often.
Maybe, too, he has determined that, remarkable as James Milner's running statistics remain, it is easier to be a workaholic when he does not start every game.
Maybe, had Naby Keita and Fabinho settled quicker, there would have been more continuity at the core of the team. Instead, there is a game of musical chairs at the heart of the side.
The rotation extends to systems as Klopp alternates between 4-3-3 and 4-2-3-1, the latter adopted to include Fabinho and Xherdan Shaqiri and the former a shape to suit the old-timers Henderson and Milner.
The probability is that, had Adam Lallana stayed fit and performed in his opportunities, he would have been incorporated into that rotation policy while Sturridge was confined to cameos and Nathaniel Clyne rarely seen.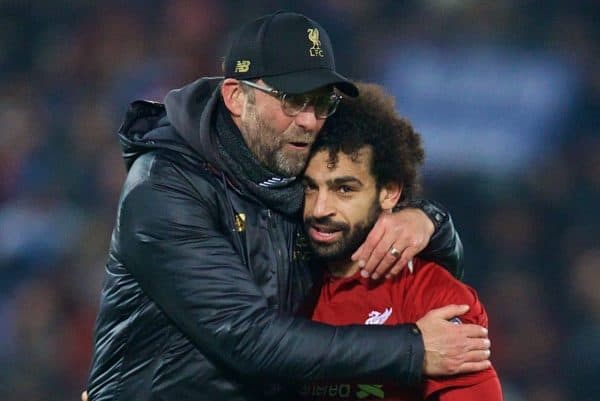 But if Klopp's approach to utilising his squad feels defiantly different, it is entirely in character for him to take a theory and give it an idiosyncratic tweak. Not for the first time, there are echoes of his past.
The two Borussia Dortmund players to make the most starts in the Premier League and Champions League between 2011 and 2013 were Mats Hummels and Robert Lewandowski.
Then as now, he built around the best players. And like Salah these days, the top scorer was given one of the heaviest workloads. He remained in the team while others were rested.