Six points clear and heading into their final game of 2018 with wind in their sails, Liverpool also have another advantage over their Premier League rivals.
Halfway through the Premier League campaign and six points clear at the top of the table.
The inward-bound run begins on Saturday when Arsenal visit Anfield, for what is football's answer to the winter solstice.
The final game of the calendar year and the tipping point of the season, when the number of games left becomes fewer in number to those already played.
You Say Love-ren, I Say Lov-ren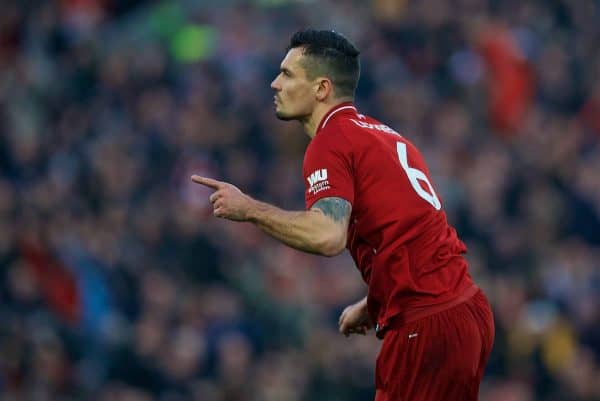 That ball Dejan Lovren played over the top of the Newcastle defence for Sadio Mane late on was insane.
Our World Cup finalist of a centre-back, who alternates with Joel Matip for the role as our fourth-choice option in the position, oozed confidence on Boxing Day.
That ball to Mane had long since been preceded by his wonderfully struck opener.
The calmness, the technique and the general authority he showed all flying in the face of the concept that while we see the £75 million spent on Virgil van Dijk as a bargain, we still see the £20 million spent on Lovren as an abomination to the senses.
I love the way that the defenders of questionable repute we still employ look like absolute gods when given the peace of mind that Van Dijk is alongside them and that Alisson is behind them.
Both Van Dijk and Alisson are so assured that they'd look the part playing in central midfield. Having Alisson wearing the gloves at Anfield is pretty much how I'd imagine Jan Molby would have performed in goal for us.
Remember Boxing Day last year, when neither Van Dijk or Alisson were Liverpool players?
Still, we were a bit slack defensively early on against Newcastle. I loved that Jurgen Klopp was lamenting the lack of perfection during his post-match interviews, despite a 4-0 win. This all bodes well for those final 19 league games of the season.
Just think about that for a moment. A reluctant sigh in the direction of a defensive unit that played such a big part in our attacking endeavour.
Lovren scoring the first, Andy Robertson and Van Dijk instrumental during the buildup to the third and Lovren distracting the Newcastle defence for the fourth.
"Yes, yes, all very good," mused Klopp, "but what about keeping things tighter at the back when it was 0-0?"
Valid, but comedic grumblings.
Old Friends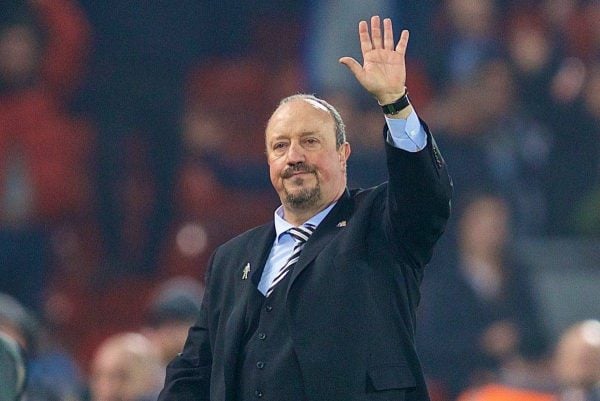 Of course, this one marked another of those uncomfortable occasions, when Rafa Benitez returns to Anfield with a different team.
It isn't right, yet simultaneously the game has moved on a considerable amount since he became the victim of the soap opera that was Gillett, Hicks, Purslow and Hodgson.
In some respects, Newcastle is the perfect club for him; but in some respects, Newcastle is the arse-end of the world for him to be.
He deserves better than Mike Ashley. He deserves better than thick-necked Geordies singing about feeding Scousers and Steven Gerrard falling over.
What the travelling Newcastle fans don't grasp is that Benitez will like them a significant amount less if they're mocking his home city.
Sat in glass houses, they elect to ignore the impoverished parts of their own city and the fact that it is fast approaching 50 years since Newcastle last won a major trophy: the 1969 Inter-Cities Fairs Cup, a competition that drifted into extinction in 1971.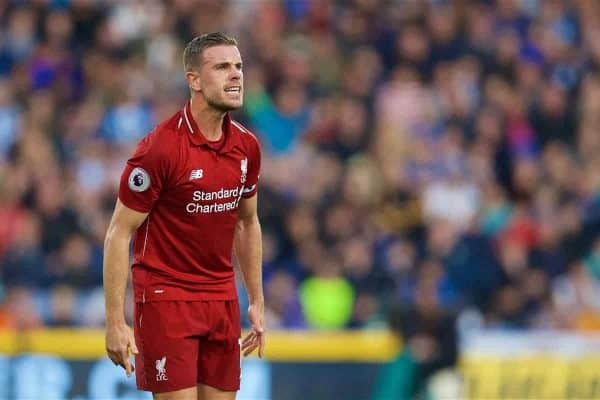 Jordan Henderson, in or out of form, isn't one to hide on a football pitch and the fact that our Boxing Day opponents were Newcastle simply charged his batteries an extra 15 percent or so.
He put in perhaps his best performance of the season.
It has been an exceptional period for Henderson. Wonderful generosity of time, money and spirit shown to the community where he plays his football and a win against Newcastle that puts us six points clear.
Bags More Buzz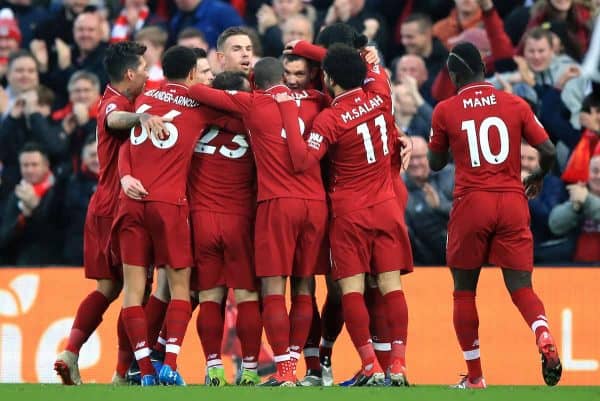 Midway through the second half, the pub became a more attractive proposition for some who were stood in the away section of the Anfield Road end. They were joined by a steady stream of fellow Magpies as the Liverpool goal tally ticked upwards.
News of Leicester City going 2-1 up circulated and an electrical wave swept around Anfield.
It was all inconsequential that Man City were losing. It's all about what we must do to keep this joyride rolling.
A few weeks ago, we were being accused of sneaking narrow and unconvincing wins, while Pep Guardiola's Manc marauders were reinventing the game.
Even had it been them, rather than Leicester, who had snatched a winning goal at the King Power, we could at the very least have pointed out that the perceived roles had been reversed.
We are now seven points ahead of City and we have obliterated a once chasm-like goal difference. We are six points clear of second-placed Tottenham.
This isn't to say we can rest on our laurels however. We need to remain focussed and relentless in everything we do.
We are doing very well indeed, but I feel that there are a few components being held in neutral. Roberto Firmino is in enigma territory, while Naby Keita is still thinking about going wild for instance.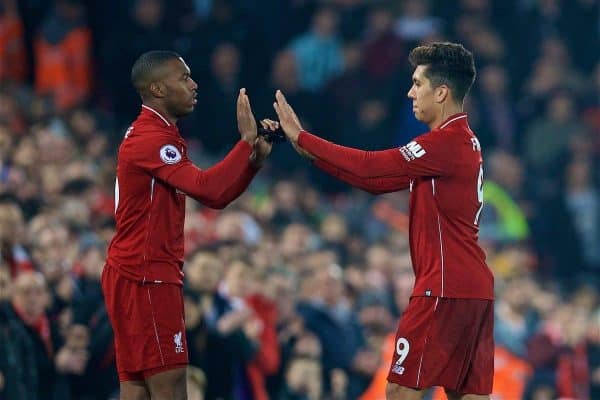 During the first half Firmino played a beautiful pass that almost put Mane in on goal. He will click on a more regular basis very soon.
You're a member of a mad set of bastards if you're having a pop at him.
Yes, he isn't firing on all cylinders, but neither was Mane for much of last season, neither was Salah during the early exchanges of this season.
At times, Firmino is dropping deeper, despite being central. Whether it is by design, or accident, this causes Salah and Mane to almost act as an 'old school' strike partnership sometimes. I like this variation.
January Sails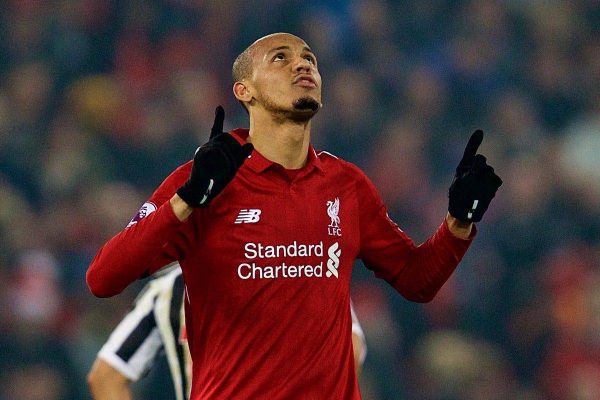 Two massive tests are now upon us. If we are anywhere near holding a six-point lead by the time we have navigated them, then we will embrace the New Year as if fate is sailing us toward a destination we haven't reached since 1990.
Some say the number of fixtures we have to face will trip us up.
It's not Liverpool who are facing a two-legged League Cup semi-final in January however. Handily, they are added tasks for the teams currently sat in second, third and fourth.