Man United supporters sing about Liverpool more than choirs sing about Jesus at carol concerts. Chris McLoughlin looks at why.
Liverpool were boss in the 1980s. They won six league titles, five Charity Shields, four League Cups, three European Cups, two FA Cups and a 5-0 Merseyside derby.
At the other end of the East Lancs Road, Man United were shite. They won two FA Cups, a Charity Shield and finished runners-up to Liverpool in the league. Twice.
So you'd think Liverpool would've owned the Mancs at Anfield during the 80s, sweeping them aside every season like a Bobby Charlton combover. Oh no they didn't. Liverpool beat Manchester United just once in the league at Anfield in the entire 1980s. Once. And that was 1-0, in 1988, courtesy of a Jan Molby penalty.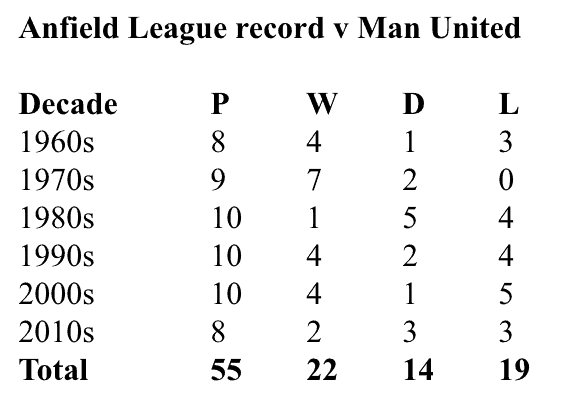 In contrast, the Reds had won seven and drawn two of their nine home league games against the Mancs in the 1970s and beat Fergie's lot four times in both the 90s and the noughties when they won more times at Anfield than the Redmen, as they have done so far in the 2010s.
And no, I've not forgotten the Reds' League Cup (1985), FA Cup (2006 and 2012) and Europa League (2016) victories, but like Jose Mourinho parking a double-decker I'm trying to make a point.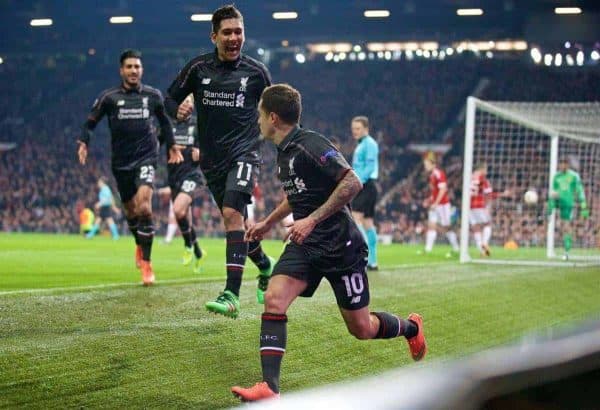 The Mancs are obsessed with Liverpool. Their supporters sing about us more than choirs sing about Jesus at carol concerts. They have an entire website – 'YNFA' – that is devoted to mocking Liverpool.
They revel in what they call 'Scouse-baiting' – trying to provoke a response from Liverpool supporters through various methods such as singing 'where's your famous Munich song?' – because there's a defect in their collective psyche that makes them need to feel they have a moral high ground over us.
Why else have an entire macabre repertoire of tunes about murderers, not killing anyone and victims in addition to making fun of the hilarious subject of poverty?
Perhaps it's because their football club was formed by a Scouser. Perhaps it's because their all-time leading goalscorer is a Scouser.
Perhaps it's because Sir Matt Busby, who used to captain Liverpool, said this when he was their manager: "Only a man who has worn the red shirt of Liverpool, when the home team is attacking the Kop goal, knows and appreciates the value of the Kop supporter."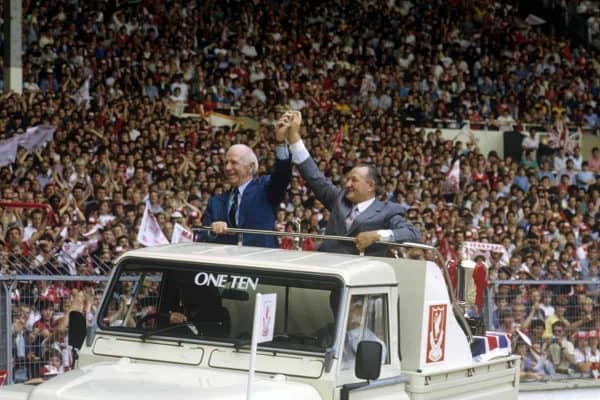 Perhaps it's because we've won more European Cups. Perhaps it's because Fergie's nose is the same colour as our bins and not theirs.
Or perhaps it's a combination of all those things and more – including the historical rivalry between the two cities – that has given many (but not all) supporters of the so-called biggest club in the country a massive inferiority complex about lil old Liverpool down the East Lancs Road?
That obsession, however, makes Sunday's game far more difficult for the Reds than it would be if our rivalry didn't exist. Let's not pull any punches here, Jurgen Klopp's Liverpool are miles better than Jose Mourinho's Manchester United, a side lacking in identity, heart and quality.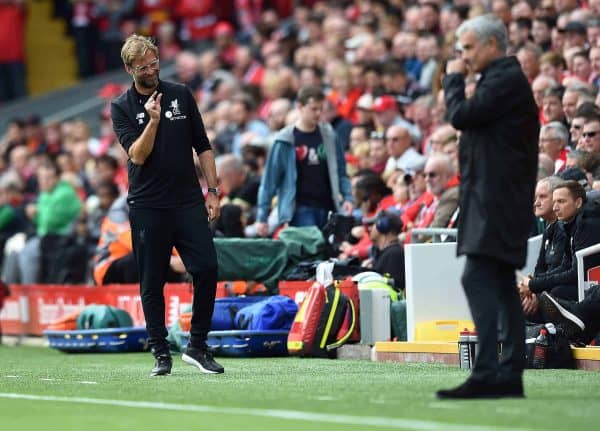 But they'll turn up at Anfield on Sunday and raise their game to the same levels they did when delaying Man City's title party at Middle East-lands last season because their manager and players know that trying to stop their biggest rivals from beating them is all they've got now, just like in the 1980s.
They've already lost at City so imagine how they'll feel waking up on Christmas morning if they've lost at Anfield too in the knowledge that the two clubs they hate the most will spend 2019 battling each other for the title while they wait to see if Mourinho's ambitious prediction – "I don't think Everton will be in front of Manchester United at the end of the season" – comes true.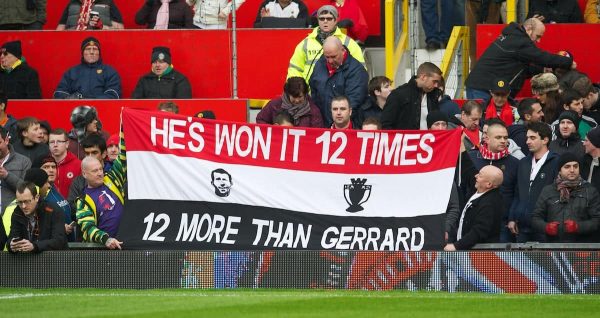 They'll be desperate to avoid that so I expect the Mancs to raise their game at Anfield – to work harder than they have all season and to try every trick in the book to stop the Reds in their track – but whatever happens take a look at the Premier League table before you go to bed on Sunday night and think of a different part of a 1984 Christmas tune that they'll have been singing 'feed the Scousers' to.
'And the Christmas bells that ring there are the clanging chimes of doom, well tonight thank God it's them instead of you…'


Chris McLoughlin writes for This Is Anfield each Friday; he's also senior writer for the Official LFC Matchday Programme and LFC Magazine. You can order Sunday's official programme
here
.