Liverpool were magnificent as they beat Napoli 1-0 and qualified for the Champions League knockout stages on Tuesday evening.
The Reds faced their biggest game of the season at Anfield and passed with flying colours, on a night when an almost perfect performance was required.
Mohamed Salah's clinical effort proved to be the difference between the two sides, but Jurgen Klopp's men comprehensively outplayed their opponents.
Alisson's wonderful last-gasp save preserved Liverpool's place in the Champions League, but a draw would have been a robbery.
This is Anfield trio Henry Jackson, (@HenryJackson87) Matt Ladson (@mattladson) and Joel Rabinowitz (@joel_archie) gave their thoughts on the positives and negatives of Liverpool's performance and Alisson's ever-growing influence.
The good…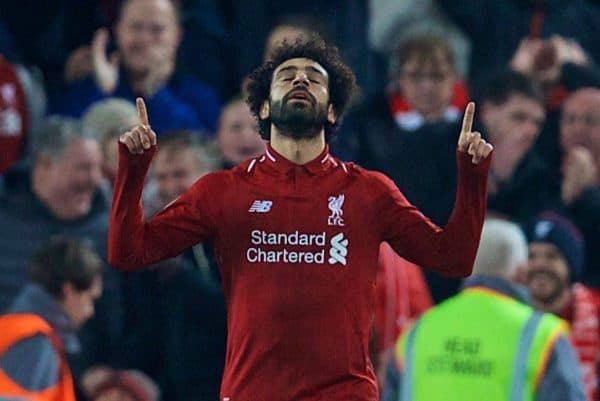 HENRY: Firstly, it was a brilliant team performance from the first whistle to the last, under immense pressure.
It was arguably the most complete performance of the season and to reach the knockout stages in such a tough group is a great effort.
There were superb individual performances all over the pitch, with very few failing to impress.
Alisson's save was ridiculous and he was such a calming presence throughout, while Joel Matip and Virgil van Dijk were immaculate at the back.
Andy Robertson got better as every minute passed and the same applied to Jordan Henderson, who had a poor first 15 minutes but was magnificent in the second-half.
Gini Wijnaldum was my Man of the Match, though. He was everywhere all night, combining quality with work-rate and leadership.
Mohamed Salah has found his groove again, too, and he was unplayable at times, scoring the all-important goal. We should not we taking for granted how freakish his goalscoring record is.
Jurgen Klopp got his tactics and team spot on, even though there were many who went embarrassingly over-the-top about the midfield selection.
These lads aren't Christian Poulsen, Jay Spearing and Charlie Adam – they're experienced international level footballers who were part of a team that reached the Champions League final last season!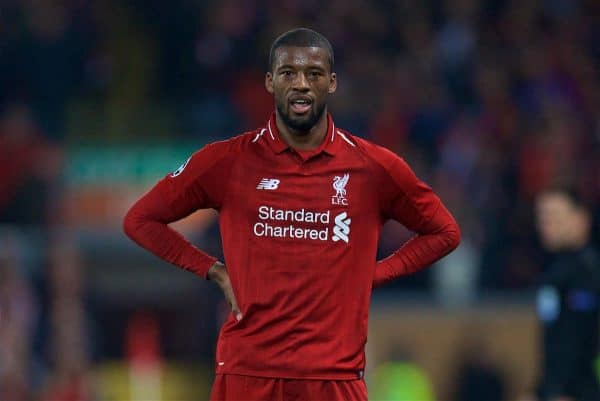 JOEL: I think overall this has to go down as Liverpool's best win of the season so far.
Given the circumstances, knowing the immense pressure to get the right result and therefore having to play on a knife-edge for the entire evening, they were hugely impressive and went about their task with a great level of maturity which shows how far they've come in recent seasons.
There were so many excellent individual performances to pull out, including the midfield trio which completely vindicated Klopp's selection.
Wijnaldum had his best game of the season so far and Henderson was exceptional in the second-half.
A big shout also has to go to Salah for his superb goal which turned out to be the winner, and of course Alisson for a phenomenal stoppage time save to see Liverpool into the last 16.
Moments like that are exactly what you pay the big money for.
MATT: It's incredible that this was almost the same team that played so badly away from home against Napoli!
Klopp joked in his post-match press conference that they could have had a six hour meeting after that, but it was decided that it was a 'one-off' and they basically 'ignored' it. Either way, it has worked!
Andy Robertson started really well, Wijnaldum got forward more which was crucial, Salah took his goal superbly – outdoing one of Europe's best centre-backs in the process – and Alisson… enough said already.
The atmosphere was good to begin with, and at the end. Plenty of flags on the Kop is always good.
The bad…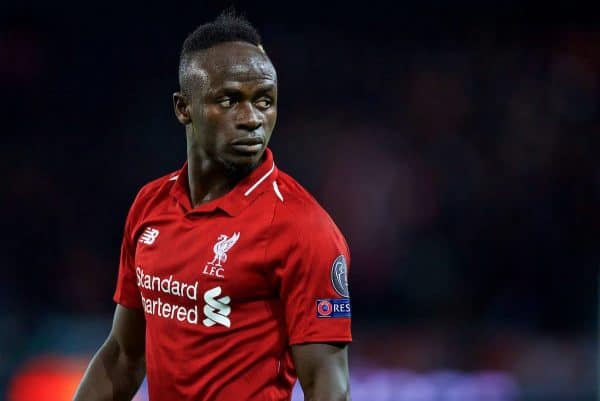 HENRY: It wasn't an evening for negatives, but the clear standout issue was a lack of ruthlessness in the final third.
Sadio Mane was easily the most culpable, and without trying to sound hyperbolic, I'm convinced he missed approximately 346 one-on-ones during the game!
Salah missed a good chance of his own, Roberto Firmino could have done better with a header and Wijnaldum also had some good opportunities that went begging.
Mane and Firmino were the only two players comfortably short of their best – both did some good, though – and if they click again soon Liverpool are going to be unstoppable.
The potential injuries to Matip, Trent Alexander-Arnold and James Milner are also worrying, with fitness issues starting to mount up ahead of Sunday's visit of the country's most talented Bus parkers.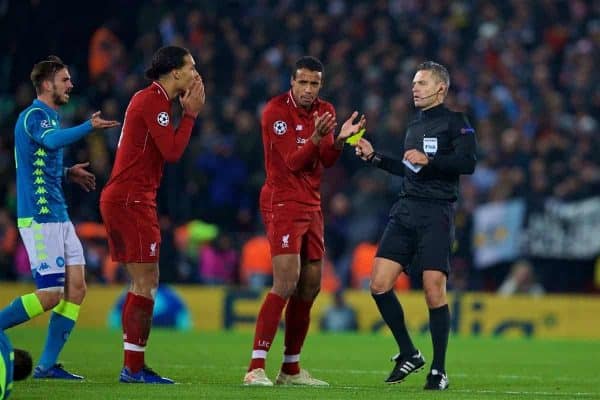 JOEL: Van Dijk's yellow card means he is now suspended for the first leg of the last 16 tie, which is obviously a major blow given his importance not only to the back-four but also his commanding presence which he instils throughout the side.
Joe Gomez will hopefully be fit again by then, but Van Dijk will be a big miss and the manner of his booking was unfortunate given how he won the ball cleanly before unintentionally following through (I'm not sure how he pulls out of that).
Matip's shoulder injury is also a concern – he was excellent again – and that would leave Klopp very thin on options at centre-back should he be out for a while.
Alexander-Arnold also went off late on, although touch wood it won't be enough to keep him out the side for Sunday.
MATT: The bad was the referee! An absolutely pathetic performance from him.
Mane's finishing was – as it often can be – absolutely woeful. It was one of them were he could have played til midnight and never scored.
The new Van Dijk song is great, but we might want to reconsider the 'we watch him score' part because he's not very useful in the attacking box at all! That debut goal was nice but nothing since and his 'finish' with a great chance here…
Hopefully injuries aren't too bad and we can at least have James Milner at right-back vs. United on Sunday.
…and Alisson's impact…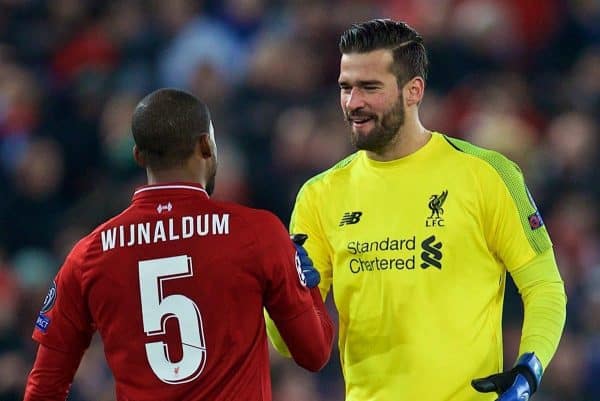 HENRY: In a squad full of Liverpool players who are easy to adore, Alisson might just be at the top of my list at the moment.
He has been fantastic since joining the Reds and this last week or so has outlined why he is among the top three goalkeepers in the world.
The Brazilian made huge saves against Everton and Burnley, but his last-minute stop to deny Arkadiusz Milik was the biggest of the lot.
That was 2018's Eidur Gudjohnsen moment, or Jerzy Dudek's save to deny Andriy Shevchenko in Istanbul.
Put simply, Liverpool would have gone out of the Champions League if Simon Mignolet or Loris Karius were in goal, difficult though it may be to literally prove that.
Some people will say the ball just hit him but he makes himself enormous, much in the way Peter Schmeichel frustratingly did time and time again for Man United in their heyday.
He is now getting into opponents players' heads because he is so good and his influence should not be downplayed one bit.
There is a strong argument to say he has made a bigger difference than anyone during Klopp's tenure, considering how major the goalkeeping issue was before he came in.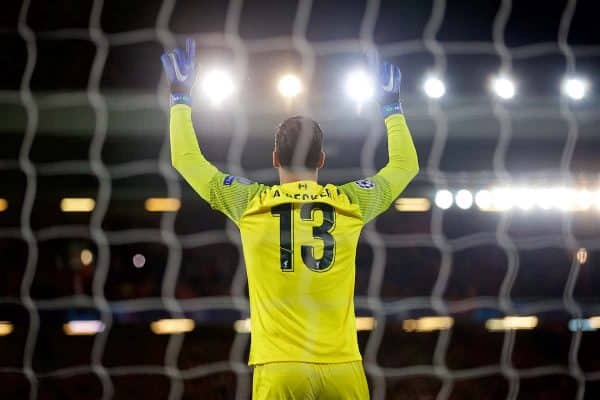 JOEL: I've seen enough now to confidently say he's the best Liverpool goalkeeper of my lifetime.
I've seen plenty of suggestions online that Alisson's save from Milik in stoppage time was straight at him, but I think that massively discredits him, with his positioning, reaction and sheer presence enabling him to make an outstanding stop from point-blank range in the most high pressure of scenarios.
His impact on this team has been nothing short of sensational, in terms of his shot-stopping, quick and accurate distribution, and sheer composure and confidence which can only feed into the players in front of him.
He had been worth every penny and more – and as Klopp rightly says, he still would've been worth the fee even if Liverpool paid double!
MATT: I definitely agree on the Schmeichel reference. Massively who Alisson reminds me of.
Alisson should quite comfortably become our best goalkeeper in the Premier League era, I just hope he starts wearing No.1 from next season – squad number OCD here!
In all seriousness though, like Henry and Joel say above, you can't underestimate the difference he's made, not just in terms of actual saves but – like with Van Dijk – in the mentality of those around/in front of him.