Harry Wilson has scored a number of outstanding goals this season and the youngster has reviewed them in an entertaining new video.
Wilson's loan spell at Derby County has been an overriding success to-date, with the Welshman becoming a key man under Frank Lampard.
He immediately settled in at Pride Park after leaving Liverpool in the summer and he has been vital to the Rams' Championship promotion push thus far.
The 21-year-old has gained a reputation for having an eye for the spectacular, both for club and country, with Goal of the Season contenders arriving regularly in the first half of 2018/19.
In a video released by Sky Sports, Wilson has spoken about each memorable strike, giving his take on them.
Starting with a swift breakaway goal against Brentford—his first of the season—the youngster then talks about his sensational free-kick away to Man United in the League Cup.
"This one, without a doubt, is my favourite one I've scored so far in my career," Wilson says.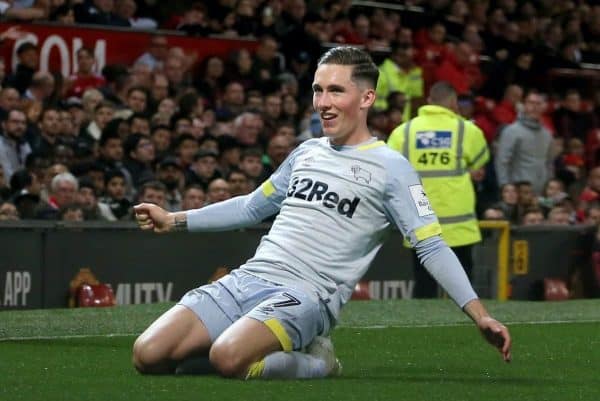 "The way I struck the ball at the time and the stage it was on, being a Liverpool fan and doing that at Old Trafford was a great feeling."
Wilson is typically modest when it comes to dissecting a stunning hit against West Brom, deciding to hail the team's performances instead.
When asked if a lethal finish away to Sheffield Wednesday is the best technical goal he has scored, the Wales international said:
"Yeah, I think so. It came off the laces and the outside of the foot and it was really important."
A Roberto Carlos-esque effort at home to Swansea is described as a "favourite from open play," and finally, when dissecting his free-kick for Wales against Republic of Ireland, Wilson admits, "to do it in front of the Wales fans (behind the goal) was great."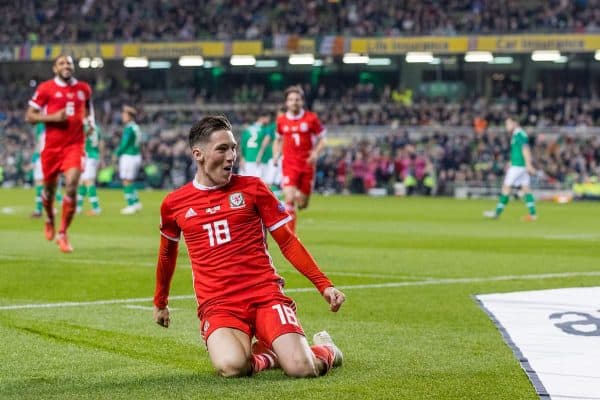 Wilson is an outstanding young player and Jurgen Klopp will no doubt be tracking his progress closely, with an eye to turning him into a future squad member at Liverpool.
Making that step up will be very hard, but on current evidence, he is good enough to make the grade.
The Reds have the option to recall Wilson in January if Klopp wishes, but all indications at present suggest he'll spend the entire season in England's second tier.