Liverpool's recruitment in recent seasons has been nothing short of exceptional and journalist Melissa Reddy has revealed just how far the club has gone to seek out and capture the most important targets they identify.
The Reds have been regulars in challenging for trophies since Jurgen Klopp's arrival, despite—so far—falling just short each time at the final hurdle.
Back among Europe's elite, top of the Premier League and being Champions League finalists, however, all attest to the improvements of the team under the German boss.
It's not just Klopp, though; Michael Edwards has been heralded as the man driving the transfer front, while Michael Gordon is the FSG man in place running the club on a day-to-day basis.
The triumvirate have had help from elsewhere, though, in bringing the likes of Virgil van Dijk and Alisson Becker to Anfield.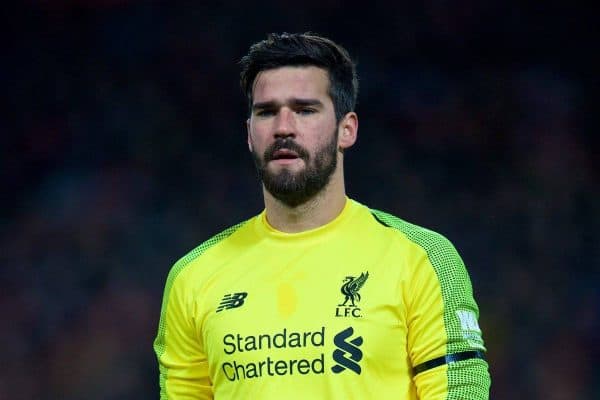 Writing for Joe.co.uk, Reddy details how players have lent their influence and how Klopp himself turned bitter defeat into a tool for improvement.
Klopp was, naturally, devastated after losing the final in Kyiv to Madrid.
But aside from his own disappointment, there were others on show his emotions were more drawn to: an inconsolable and injured Alex Oxlade-Chamberlain, a newly injured Mo Salah, the despair of Loris Karius and, poignantly, the German goalkeeper's mother, comforted by Klopp's own wife, Ulla.
The boss determined that it would be only a small backward step in getting Liverpool right back to the top—and so far his efforts have been well-rewarded.
It wasn't just defeat which has been the catalyst for improvement, though, with moves having already been made in the transfer market at that time.
Fabinho was secured quickly, but there was a longer wait for a new No. 1—and Alisson was the only one the club wanted, writes Reddy.
Michael Edwards had been tireless in ensuring Liverpool were not just part of the conversation to land Brazil's No.1, but that they were directing it.

The sporting director put in the work with Roma's hierarchy, while Roberto Firmino and Philippe Coutinho – the latter having departed for Barcelona – extended Liverpool's sales pitch during international duty.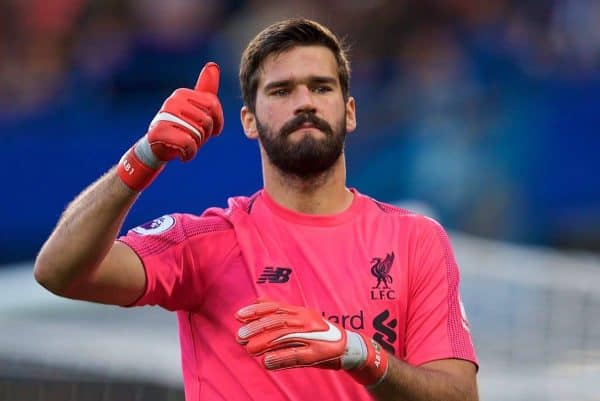 It is also revealed that goalkeeper coach John Achterberg had been following Alisson's progress for five years, when the Brazilian was still with Internacional in his homeland.
Furthermore, it is suggested that the Reds were entirely happy with the enormous price tag they had to pay for Alisson, given the paucity of elite goalkeeping options available.
The ex-Roma man's arrival at Liverpool had several squad members immediately in awe.
Coutinho and Firmino might have gone on the charm offensive to help sway Alisson, but the signing of Van Dijk was another matter entirely.
Instead, it was the Reds' skipper who played an encouraging role, demanding that the club seal the deal for the imperious centre-back.
[It was] Jordan Henderson, whose role in helping Liverpool land the world's most expensive defender has not been given the consideration it deserves – they share an agent and the captain kept on at recruitment to do everything possible to secure Van Dijk – mentioned that turning around in the tunnel and seeing those two was like a victory before kick-off.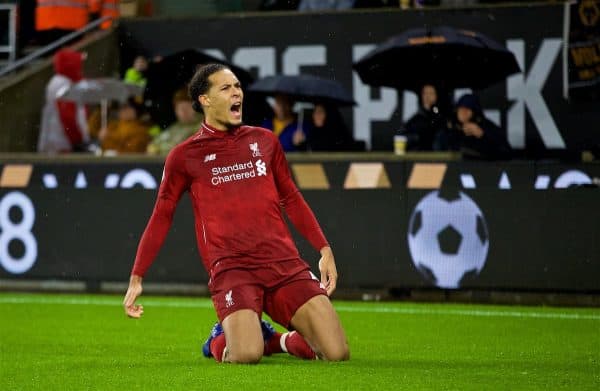 Finally, there is more light shed on the often-claimed nonsense of Xherdan Shaqiri and his so-called problematic behaviour.
In fact, Liverpool possess two key staff members—fitness and conditioning coach Andreas Kornmayer and head of nutrition Mona Nemmer—who had worked with Shaqiri at Bayern Munich, and neither gave anything less than a glowing report of his personality.
Signing Shaqiri was already in the works, and he became an obvious go-to addition when the move for Nabil Fekir fell apart.
Indeed, Shaqiri's presence was a key reason for the lack of interest in Christian Pulisic, who has since signed for Chelsea in a deal worth £58m, compared to the £13m the Reds paid Stoke for the Swiss attacker.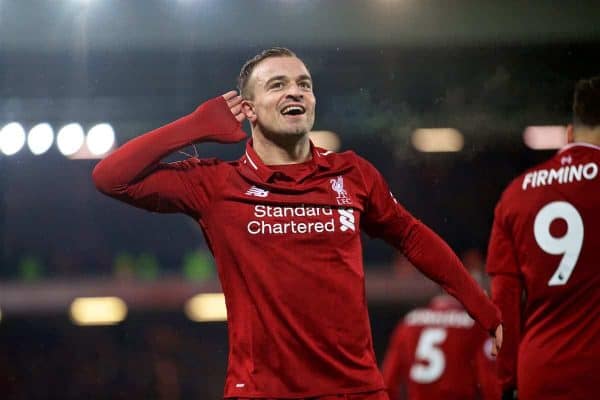 Each of the additions over the last 12 months have been significant, in terms of impact, improvement and the potential for future growth.
Fabinho has begun to show exactly why he was so coveted, and the same will, in time, be true of Naby Keita.
Meantime, Liverpool are doubtless already planning further additions for this summer, and neither lifting the league title nor missing out will derail the single-minded will to imrpove that Klopp and his team have created.
**Read the full-length feature from Melissa Reddy here, featuring further insights on Klopp, Fabinho, Dejan Lovren, the club mentality and more.**