With the Liverpool squad routinely insisting they are not focused on Man City in the Premier League title racee, Kyle Walker has proved the opposite at the Etihad.
The Reds were held to a 1-1 draw by Leicester on Wednesday, but due to City's dramatic 2-1 loss to Newcastle the previous night they extended their lead at the top to five points.
It was far from the ideal outcome for Jurgen Klopp's side, but despite ending their run of victories over every side out of the league's 'big six', they are in a better position than they were at the start of the week.
Despite his disappointment, Klopp insisted after the game Liverpool were "not counting points," as their focus remains solely on the next game.
This was reiterated by Virgil van Dijk in his post-match interview, saying "in the morning we trained and nobody talked about it. We just focused on our game and it was a very tough game."
The same cannot be said of City right-back Walker, however, who recalled a popular meme from the World Cup in an ill-advised tweet on Tuesday afternoon:

Within 30 minutes the post was deleted, no doubt prompted by the club as it brought unwanted attention to their own dropping points in midweek.
But that didn't come before a host of City fans highlighted the folly in Walker's approach—particularly given it was his error that allowed Salomon Rondon to fire home an equaliser at St James' Park.
"Given you were the one who wasn't paying attention & played Rondon onside for Newcastle's equaliser, without which we might have been just 2 points behind them now, I think I'd have kept that tweet to myself," wrote @PrestwichBlue.
@shivachettri wrote: "How about concentrate on bettering your performance than this useless twitter banter…You haven't really been that good this season mate."
"Delete this and concentrate on improving your game!" added @Guardiolista01, with Walker's poor form this season clearly an issue for supporters.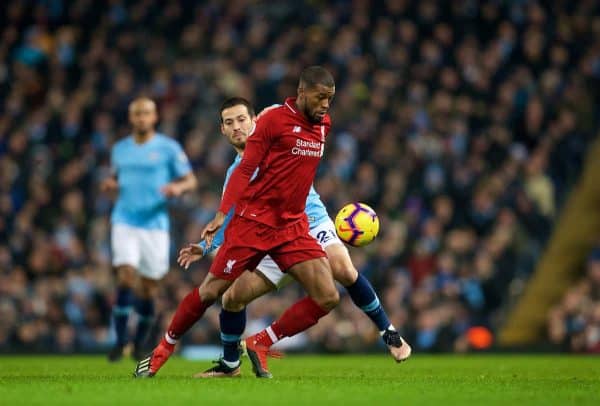 While it would be remiss to go overboard based on a social media post from a City player, it certainly suggests there is a preoccupation with Liverpool's results within Pep Guardiola's squad.
Perhaps it would have sat better with their own fans if City hadn't fallen further behind this week.