Exit from the FA Cup third round on Monday can be seen as a blessing for Liverpool, but only if their difficult January form improves at Brighton.
Jurgen Klopp has made a calculated gamble here. Defeat to Wolves means that over the course of the next four months or so we will only be taking to the field of play in the name of Premier League and Champions League football.
We are a serious contender in both competitions. We have sifted out the 'undesirable fixtures' and left ourselves with nothing but the golden eggs.
Given that we face Bayern Munich in the last 16 of the Champions League however, with the second leg being played in Bavaria, it's not beyond the realms of credibility to suggest that by mid-March Liverpool might have condensed their 2018/19 season into a blinkered Premier League one.
At the beginning of the season, I floated the concept of Liverpool picking their fights this time around. While not exactly demanding that we 'throw' the domestic cup competitions.
While not exactly demanding that we give up on Europe for a year, I felt that if we focused ourselves intently enough on the Premier League then we would be in with a chance of winning it.
If putting all our eggs in one basket yields a first league title in 29 years, then it will have all been worth it.
Fortuitous Error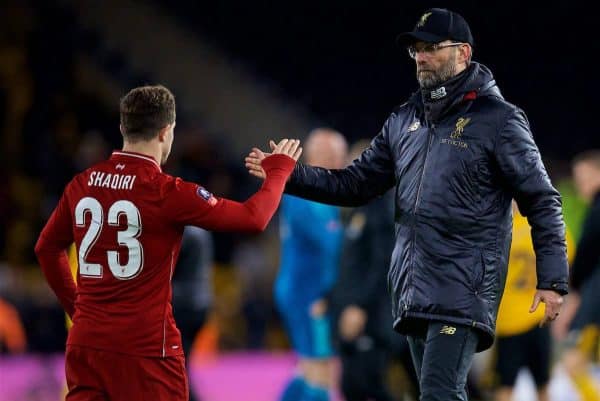 Whether we are edging our way to this point by error or design, and I'd suggest it is via a 'fortuitous error' we might well only play a further 19 games during the remainder of this campaign.
In May, we will face Wolves again. The mood and ambience of that game, at Anfield, could have the ultimate silver glow to it.
If it does and we manage to gain possession of that frankly ugly Premier League trophy, at long last, then we will probably owe Wolves a pint.
Wolves might well be a club infused by the unnecessary use of fireworks and Brexit-voting style 'banter', yet they had already done us a few unmitigated favours this season, before you factor in Monday night's more esoteric favour in them trimming a potential further five FA Cup games from our 2019 to-do list.
We gained three points at Molineux in the Premier League a few weeks ago, which was beyond the capabilities of both Man City and Chelsea this season. Wolves also went to Wembley and beat Tottenham.
It must be said, that they have made an invaluable contribution to our season.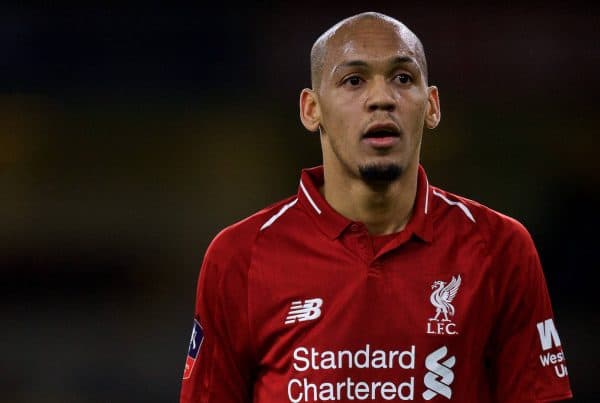 Our momentum has slowed, however.
Yes, we fielded a severely restructured side in this one, but the aura within which we played was more of a concern than the loss itself.
There will be a need to reinvent or reinvigorate ourselves for Saturday's trip to the Amex, to face a Brighton side that is nothing but stubborn.
Nobody has truly taken Chris Hughton's side apart this season and they have been competitive against the perceived bigger teams, even picking off a positive outcome here and there.
The Liverpool of December would wipe the floor with them, though.
What is the Liverpool of January capable of however?
The Dark Side of the Moon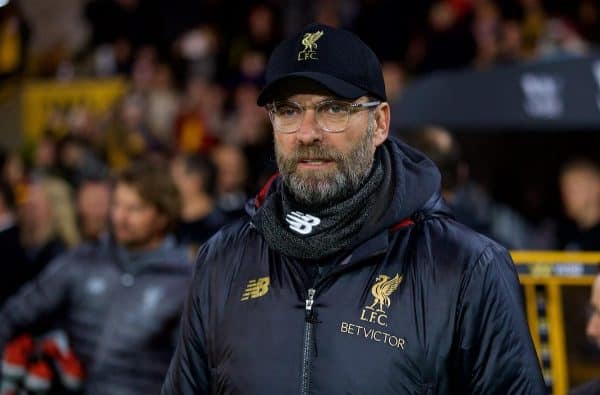 We are now within 'the dark side of the moon' part of the season. January to March is where the Premier League title will be won or lost and last season we weren't all that good during the January to March expanse.
We need to ensure that by the time the sprint to the finish begins in early April, we are not just still at the races, but leading the field.
On the back of a first Premier League defeat of the season at City and sloping out of the FA Cup at Wolves, Saturday suddenly looks a very defining fixture.
Not in terms of the result necessarily, but more in terms of regaining momentum, of reclaiming the mojo of December.
If you look at the potential outcome of a defeat at Brighton on Saturday, then we are in a position where our worst-case scenario would be to end the weekend still on top of the Premier League.
A factious argument certainly, considering a win at the Etihad would have given us a nine-point lead, but one which points to the greater importance of generating the type of momentum we will need if we are to win the Premier League title.
The shame about being knocked out of the FA Cup isn't that we are out of the tournament, but that the FA Cup has come to this.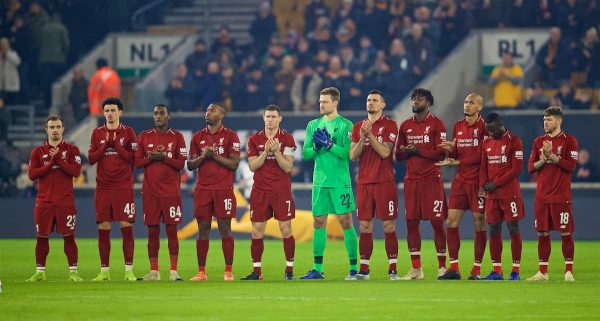 It has become another version of the League Cup. Nice to win, but entirely dispensable. Modern football is nuts in this respect.
However, City, Tottenham and Chelsea are all still in both domestic cup competitions. The all still have Europe to contend with. Their campaigns are still being stretched in four different directions, when ours is down to two.
Now is the time for us to take advantage of that.
Can we see it through?
No Half Measures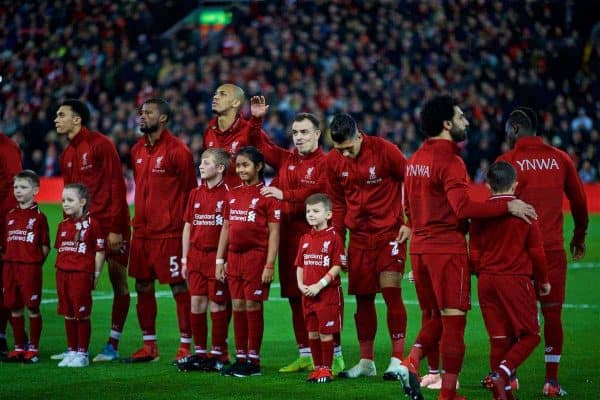 Monday night further illuminated a few key issues.
We can't afford to lose Alisson or Virgil van Dijk. The injury to Dejan Lovren leaves us with a sparsity of available centre-backs.
James Milner looked jaded. Daniel Sturridge's facial expression was set to 'self-destruct mode' when he was substituted.
Naby Keita took a sizeable step backwards after some subtle improvements in previous appearances and Alberto Moreno can't be allowed to 'phone in' any more games in a Liverpool shirt.
The kids are alright though; not that they are likely to play again this season. Ki-Jana Hoever looks a player.
Saturday now looms. No half measures can be afforded.