Naby Keita has detailed criticism of his performances for Guinea and how he is able to take responsibility, which bodes well for his eventual success at Liverpool.
Keita arrived on Merseyside in the summer after a £52.75 million deal was struck with RB Leipzig in 2017, with the delay in his move from the Red Bull Arena increasing expectations.
Understandably, it has taken time for the 23-year-old to settle at his new club, notably due to there being no vacancy in his preferred midfield role at this stage.
Jurgen Klopp is putting no pressure on Keita halfway through his first season at Liverpool, but outside criticism of his efforts on the left flank could prove familiar for the Guinea captain.
Speaking to the Liverpool FC Magazine this month, as relayed by the Liverpool Echo, Keita explained how scrutiny over his country's failure to reach the Africa Cup of Nations in 2017 saw him take the blame.
And, most importantly, that it spurred him on to secure a place at the tournament in Egypt this year.
"Everyone in the country was very sad last time when we didn't make it," he said.
"I got a lot of stick myself and people criticised me because I am almost the figurehead of the team.
"I was playing in the Bundesliga in Germany so I was someone who played at the highest level so people were angry with me.
"I defended myself and said 'look, there's a squad of 23 and we have always said that that we win together and lose together' and that we were all responsible in good times and bad.
"As skipper I felt that failure to qualify. The responsibility falls at my feet and that's what it can be like in Africa."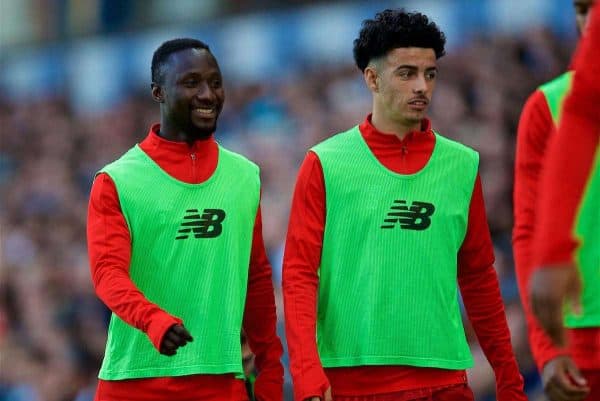 While he is the star player for Guinea, and arguably was for Leipzig, Keita's assertion that success and failure is the responsibility of the entire squad is perhaps even more relevant at Liverpool.
It may, conversely, also be part of the reason for the midfielder's slower transition at Anfield, as there is less emphasis on him to take the reins.
But as he assessed the following the Reds have gained from his home nation since his arrived, Keita noted how "not only do I have to do my job here for all the fans at Liverpool, but I've got to do it for the whole of my country."
Whether this has affected his confidence is unclear, but there should be faith in the No. 8 to ultimately rise to the fore as he has with Guinea.
This year there is the added benefit—and for the likes of Sadio Mane and Mohamed Salah, too—of the AFCON not being held in January, with Keita saying "it's really positive because we won't have any break in the continuity."