Liverpool fans have had their say on whether they'd be happy to see Philippe Coutinho return to the club, amid transfer rumours on his future.
Coutinho was an influential figure for the Reds, playing a pivotal role in the teams of both Brendan Rodgers and Jurgen Klopp.
He spent five years at Anfield, playing 201 games and scoring 54 goals and was a crucial player in both the title challenge of 2013/14 and the run to the Europa League final under Klopp in 2016.
The Brazilian international was a fan favourite for a long time—but the manner of his departure to Barcelona a year ago changed much, as he sat out spells injured and eventually forced through a move in January 2018.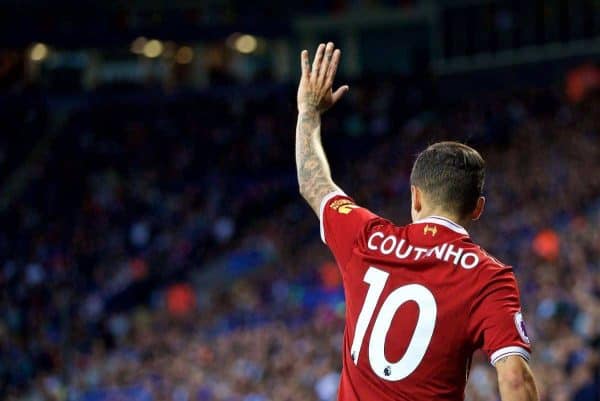 Of late, however, there has been talk that he's unhappy at the Camp Nou and might seek to leave, including to rivals Man United.
A departure in this window would mean that the Reds missed out on up to £22 million—£18 of which is near-guaranteed if he stays a couple of seasons at the club—of the add-ons agreed as part of his sale.
Therefore, we put it to vote and the fans answered in their droves, with just shy of 50,000 Kopites having their say—and the outcome was emphatically one-sided.

Almost two-thirds of supporters voted to yes, to re-sign Coutinho should the opportunity arise, with a 65 per cent majority happy to see the Brazilian return to Anfield.
The reasoning behind the votes was compelling, however, with fans on both sides keen to add caveats and expand on their thoughts.
That said, the overwhelming majority did opt for a Coutinho return, with his brilliance on the ball and capacity to create chances out of nothing prime among the reasoning.
"People who say No will be saying we need more creativity in our next 0-0 draw," opined Karl Chenery, while Andrew Seth suggested those voting against a move had short memories: "Haha absolutely! People seem to forget how good he was for us."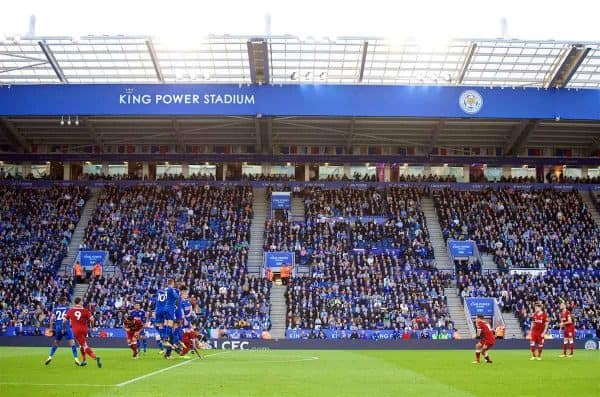 Michael Greenidge offered a reminder of how past versions of such a deal have worked out, saying "Ian Rush, Juve and back, [enough] said."
It wasn't all about wanting Coutinho's brilliance back, though, with the thought of him ending up at Old Trafford clearly unpalatable for many.
"Left a sour taste in my mouth when he left but I'll have him back if it means the Mancs don't get their grubby paws on him!" said Joe Ford, while Peter Keegan believes United's demise of late means they wouldn't be a consideration anyway: "Would be very surprised if Coutinho is stupid enough to sign for Man U."
There was a potentially tongue-in-cheek comment from Alex McGuinness suggesting Coutinho would be a great addition…just not to the starting XI. "He would be a great second half sub, last 30 mins, game at 4-0, just like man City have great bench players, why can't we?"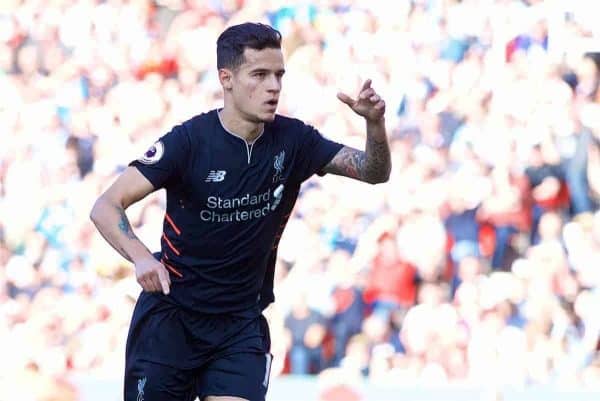 It should be acknowledged, of course, that many fans are more than aware of Coutinho's ability—but the manner of his exit has swayed their opinions of his character.
Andrew Chan emphasised this, saying "I think if he left in better circumstances then it would be possible, however he forced his move [and] his attitude to the club was poor! Awful conduct!"
Vicky Bloor added a caveat to any re-signing of the playmaker—"needs to have a 'no acting like a tw*t' clause in any contract though"—while Kathy Woods compared his departure to Luis Suarez's, saying "Suarez wanted to go to Barca and still gave 110% to get us into [the Champions League], Coutinho gave us a bad back and play acting."
The price tag for Coutinho would also be a discussion point, particularly in light of losing out part of the add-ons if he was to depart this window.
"At a real valuation of about 40-50m should be okay [but] definitely not at the hyped value Liverpool sold him," said Christopher Voo.
A similar view was held by Llah le Otna, suggesting: "He's been alright for Barca , not incredible. He needs more time. Does anyone really think Barca are gonna write off a 140 million player in less than a year?"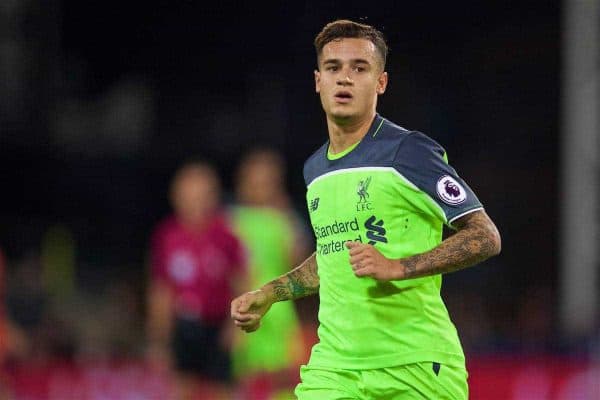 In the end, though, quality talks—and Klopp himself has shown a willingness to take back players previously who had left him beforehand.
Grant Williams gives that very impression, saying "Coutinho come home, don't listen to people that has no knowledge about football, you are extremely talented and everyone makes mistakes," while Dax Anderson says "the club should open its arms to him with warmth!"
It's clearly a somewhat divisive topic, and an altogether theoretical one right now.
But the results were clear and the majority of fans would welcome Coutinho back without too many questions—and let's be honest, the rest would follow suit if it meant Coutinho netting a winner to send the Reds closer to the Premier League title!