Virgil van Dijk scored the winner in the Merseyside derby on his Liverpool debut a year ago today, with the Dutchman creating a piece of lesser-known Anfield history.
A total of 93 players have scored on their debut for Liverpool. The first five men to achieve this feat did so in an 8-0 thrashing of Higher Walton in 1892.
The last debutant to get his Anfield career off to the best possible start was our centre-half, Virgil van Dijk.
The Dutchman's goal, on January 5, 2018, had added significance of course as it was the winner in the Merseyside derby, but that wasn't the only thing that made it special.
Did you know that in grabbing his 84th-minute winner Van Dijk became the first player to score a debut goal in the derby since 1901?
The first was Bill White in a 2-2 draw at Anfield, in front of 30,000 people. He had opened the scoring inside two minutes. Everton would race into the lead before half-time, before Sam Raybould grabbed an equaliser within three minutes of the restart.
White, a Scotsman, would only play six times for Liverpool. His goal against Everton in his first start would be his last. He left the club for Dundee in 1902.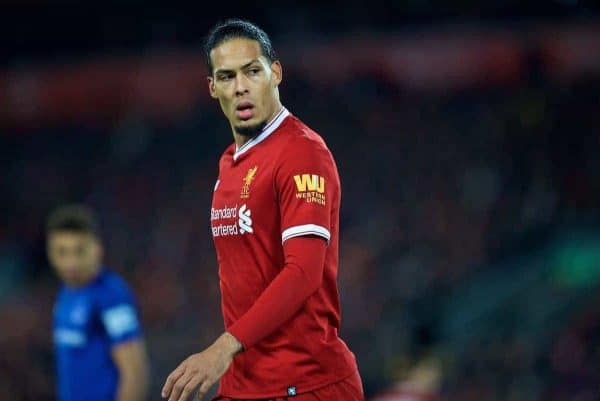 Van Dijk's goal came in the third round of the FA Cup. His protracted move to Liverpool from Southampton had finally been completed, just in time to face the Blues.
More than 52,000 people turned out to see his debut game and to watch the Reds dispatch their city rivals.
Just as in 1901, the atmosphere was fierce and the rivalry intense. Liverpool's team was packed with stars, but whereas the crowd of 1901 worshiped Raisbeck, Raybould and Cox, the class of 2018 idolised Mane, Salah and Firmino.
James Milner opened the scoring for Liverpool in the 35th minute, but Gylfi Sigurdsson brought the tie level on 67 minutes.
With the Reds a vastly superior team to their neighbours from across Stanley Park, failure was unthinkable. Less than a month earlier Everton had snatched an unlikely point in one of the most one-sided derbies ever.
The Reds were determined not to give Allardyce any more reasons to gloat and the players kept going until the end.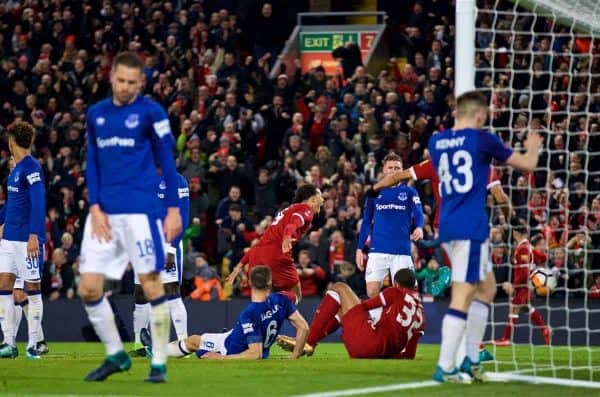 With just six minutes left on the clock, Liverpool won a corner at the Kop end. As the ball sailed into the box, Liverpool's £75 million defender rose majestically to power it in with his head.
The Kop exploded, the derby was won and Everton were out.
Few of us knew, though, that Van Dijk had become one of only two men in the club's history score a debut goal in the Merseyside derby. F.A.B. Virgil.
---
Jeff Goulding is the author of two Liverpool books; 'Red Odyssey: Liverpool FC 1892-2017' and 'Stanley Park Story: Life, Love and the Merseyside Derby'.