After bizarre, emphatic quotes attributed to Sadio Mane insisting Liverpool "will be champions," the winger has set the record straight with his real thoughts.
The initial soundbites, predictably believed to have originated in the S*n, fabricated Mane's stance that the Reds are "not a team of chokers," and that he was "sure we will be champions of England."
It soon emerged that these quotes had been fabricated, with the Liverpool Echo reporting that the 26-year-old was rightly "fuming" over the claims.
This should have come as no surprise, with those words seemingly out of character for the unassuming Mane, and now speaking to LiverpoolFC.com he has given a much more realistic view of the Premier League title race.
"We have experience now," he said, reflecting on failed attempts in the past two seasons.
"Of course we are confident if we're winning—but not too much, we know what can happen.
"We are still professional footballers and we're still going to try to take it game by game.
"The season is long and we have many games. Making pressure for ourselves doesn't help. Why not just try to win games until the end of the season?"

This is consistent with the outlook taken by the majority of Jurgen Klopp's squad after their sensational start to the season, with the manager keen to stress that they focus on one game at a time.
So far, it has paid off, with Liverpool avoiding the complacency which Mane is referring to when he says "we know what can happen" if they become overconfident.
A big challenge faces the Reds in their next two games, though, as they face the added pressure of playing after rivals Man City twice in under a week.
Recently, they have had the luxury of securing results before Pep Guardiola's side even take to the field, and already holding a strong lead over the champions this has tested City's resolve.
If Liverpool are to lift the trophy come May, their performances against Leicester (Jan 30) and West Ham (Feb 4) could be pivotal.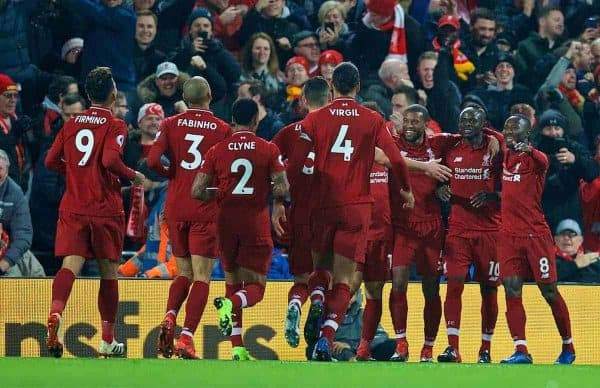 After a short break in Dubai for warm-weather training and team bonding, the hope will be that they have returned revitalised and prepared to take three points in each of their next 15 league games.
On that trip, Mane explained: "It's good for us to have a few days off and get a few injured players back, because now there's quite a lot."
Fabinho (hamstring) is expected back to face Leicester, while Joe Gomez (leg) and Trent Alexander-Arnold (knee) are not much further behind.