Trent Alexander-Arnold is the biggest success story in recent years of Liverpool's Academy, but director Alex Inglethorpe wants to see much more from the young defender and knows he's capable of achieving it.
There are, realistically, two reasons for the existence of the club's youth scheme: providing players for the first team is the biggest aim, but there's also a secondary path where careers are created for players elsewhere.
After something of a fallow spell where players emerged, briefly shone and then were sold on to feature at a slightly lower level, Trent's emergence over the past year or two has become a standard-bearer for future graduates.
He recently made his 68th appearance for Liverpool, a milestone number: he's now the all-Academy trained player to play the most games for the first team since Steven Gerrard, replacing Stephen Warnock.
**READ MORE: Liverpool's defensive future with Trent & Gomez**
Academy director Inglethorpe is immensely proud of the progress of Alexander-Arnold, but that's far from the same as being satisfied.
He wants more from the poster boy for Academy success and referred to the type of acknowledgement he could receive depending on how well he fares.
"I've said to Trent he can have a banner when…I think it might have been 100 games, I can't remember now! Trent will know," he told the club website.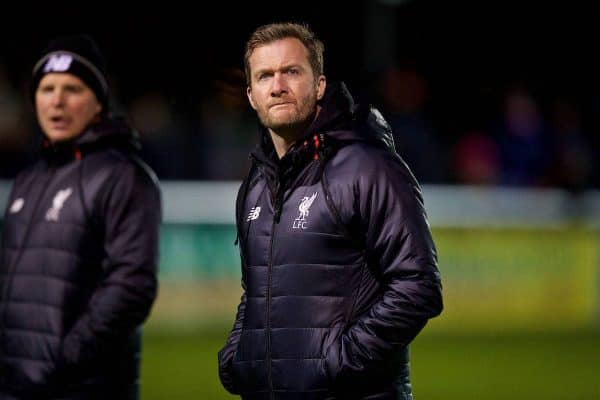 "He's not getting a banner or a reference here [at the Academy] until he plays a certain number of games. It might have been starting 50 games.
"He can get a bronze statue if he wins the Champions League! If he wins a medal with the club then he can have his name on the door or something, depending on what he wins and how well he plays in that particular final."
It's well-known that the Academy hallways and rooms are adorned with inspirational images and names of those who have come before them.
Some fare better than others after initially making their first steps from youth prospect to first-team debutant, of course.
While the initial goal for youngsters has to be a senior debut, Inglethorpe feels it's important to note that's not the end goal.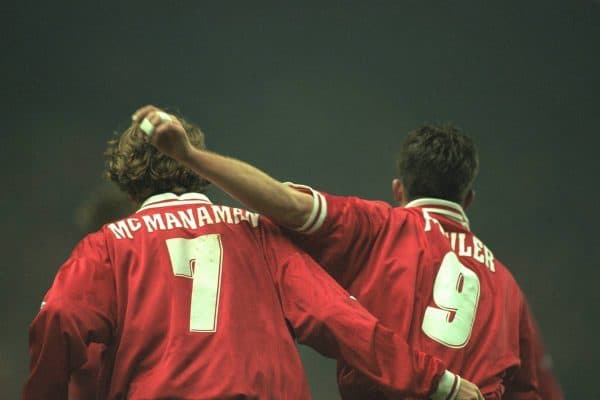 Those who go on to play more games should be lauded, but those who win trophies should be the stand-outs and should be represented as such.
"I think there needs to be a grading system here, because if you look at the names that are around the place then what we try to do is respect the past but not live in it.

"Part of that is that you want players who not only come through, but win things with the club. That's what your Fowlers and McManamans and Carraghers and Gerrards have done, they've won things with the club and that's the standard that you have to set.

"I don't want it to be that you get in the first team and play a few games and represent your country, I want you to win things. That's what I want them to focus on.

"We don't want to live in the past but do want to celebrate the fact there is a rich history of players that have played here who have come from the Merseyside area.

"I think if you want to get your name on here then you've got to do something. It's not enough just to have a debut."
That said, as noted there's a two-pronged approach to young players and the reality is that not every young talent can become first-team material.
Indeed, the more who progress, the harder it becomes for the next batch to follow as they have to be even better than those who came before them.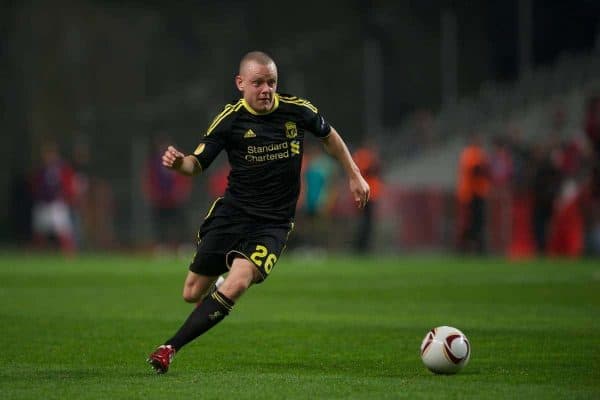 Even so, making a single appearance for Liverpool Football Club is something most people can only dream of and Inglethorpe is keen to note that fact—even though he downplays his own career, which although at a lower level, was still a solid decade in the professional world, spent mostly with Leyton Orient.
"Unfortunately, there's no real reference here to boys that have played two games and then gone.

"That's fantastic – to play for Liverpool Football Club is an unbelievable achievement and something I was a billion lightyears away from doing in my career, and I am not decrying the boys who have done that for one second – but I think there is another level that we should aspire to, which is those players who have played for the club and significantly shaped its history.

"I think it's really important that our boys aim for that first.

"I am genuinely proud of the boys who have only made the one or two appearances but that's not quite the same as putting them on the same level as a Steven Gerrard or a Jamie Carragher, and whether it's Trent or Harry Wilson or Ryan Kent or whoever, that's what they have to aspire to do."
At present, a handful of young hopefuls have indeed taken that first step, making their Reds debut, but haven't gone on to establish themselves—or even reached half a dozen games.
Ki-Jana Hoever, Rafa Camacho and Curtis Jones all debut in the same game earlier this year. Camacho has since gone on to make a second appearance, more than Harry Wilson has thus far managed—he's still on one game. Connor Randall, still at the club, has played eight senior matches, while Ben Woodburn is on 11.
None of them can claim to have 'made it' yet, nor be anywhere close in truth.
And before them have come a long line of players who seemed destined for Anfield careers, but barely made an impact in the end.
Cameron Brannagan (nine appearances), David Raven (four), Jack Robinson (11), Adam Morgan (three) and Jordan Rossiter (five) are just some of them.
But alongside them, lesser-remembered names also featured for the Reds: David Amoo (one), James Smith (one), Mark Smyth (one), Jordan Williams (one).
They each deserve a level of recognition and appreciation for doing what millions of fans worldwide would give anything for: getting on the pitch with the Liver Bird on their chest.
Trent is doing that and more, and Inglethorpe is absolutely right to continue to push him to the maximum possible level.