Former Liverpool boss Brendan Rodgers looks set to take his first Premier League job since leaving the Reds, being currently in talks with Leicester City.
Rodgers departed Anfield in 2015, after a little over three years in charge. At the start of the following campaign, 16/17, he joined Celtic, where he has been since.
In both his two full campaigns, Rodgers won the domestic treble as he landed the Scottish Premiership title, Scottish Cup and Scottish League Cup—the latter of which he has already won again this season.
Celtic are eight points clear at the top of the league and the odds are that Rodgers would have gone on to win a third successive title, but that task looks now to be down to a different boss—while Rodgers' old captain Steven Gerrard, now manager of Rangers, looks to close the gap.
Leicester, who sacked Claude Puel over the weekend, have been given permission to speak to Rodgers by Celtic, report BBC Sport.
The Northern Irishman has continually suggested he would return to the Premier League south of the border when the time and the project was right.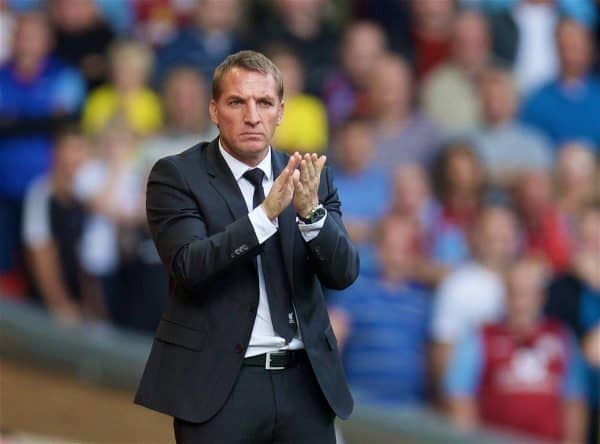 In the summer he was briefly linked with Arsenal, before Unai Emery was appointed, and now looks set to take on his third top-flight club in England's top league, having also previously managed Swansea City.
Rodgers took Liverpool back to the Champions League on the back of a second-place finish in 2013/14—the last time the Reds were really in a title fight before the current campaign—but his time at Anfield ultimately ended in disappointment.
While the Reds have already faced the Foxes twice this season, winning 2-1 away and drawing 1-1 at home recently, Rodgers could yet impact on Liverpool's title hopes.
Leicester travel to Man City on the penultimate day of the Premier League season and beat the second-place team 2-1 at home on Boxing Day.
Ironically, Liverpool themselves will also face a former manager on the same weekend, as the Reds face Newcastle United under Rafa Benitez.