Liverpool midfielder Gini Wijnaldum says the Reds might have been a rung below their best in attack, but a clean sheet means they still have a great chance.
A 0-0 draw in the first leg means the Champions League last 16 tie is finely poised, with Bayern Munich hosting the Reds on March 13.
Even with Virgil van Dijk suspended, Liverpool rarely looked troubled though and stand-in centre-back Fabinho produced a fine display alongside Joel Matip.
Wijnaldum acknowledges that the Reds could have been a little more fortunate or clinical with their own chances, but says the clean sheet sets the platform to progress regardless.
Prior form, the No. 5 told LiverpoolFC.com, suggests that chances will come in the second leg.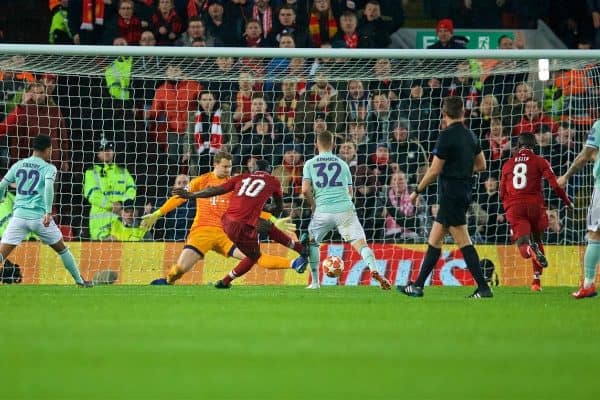 "We played a good first half. The second half was OK, we created chances, unfortunately we didn't score a goal. But the good thing is we didn't concede.
"The last pass we gave was not that good. Sometimes you have those kinds of games – that you don't score the chances you have or not give the final pass well.
"The way we are playing we have the quality to create chances [in the second leg]. That's why I'm happy we didn't concede.
"I'm not really worried about scoring goals because we already showed we can do it in games before. We just have to do it again there."
While a goal will now be Liverpool's main objective in the second leg, it will also be even harder to stop Bayern scoring on home soil.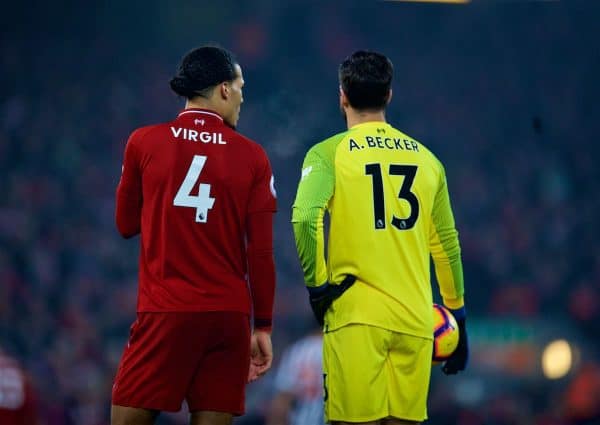 But in mitigation of that, having Van Dijk back will be a boost—even though Tuesday's pairing performed more than admirably.
"They were really good, both Fabinho and Matip did a really good job stopping Lewandowski, still one of the best strikers in the world," Gini continued.
"We knew before it was going to be difficult but they did a great job in the game. Next time we'll have Virgil back, so hopefully that will be OK also."
Wijnaldum's own performance was exceptional in the first half, in keeping with his season so far.
And being somewhat more off the tempo of the game in the second 45 was symptomatic of the Reds' own shortcomings, rather than an individual drop-off in level.
With Fabinho pushed back into midfield in all probability for the second leg, one of Wijnaldum or Naby Keita could well be released a little more into the attack, to try and find the all-important away goal which could help send the Reds through.