News last month of Liverpool's financial figures for 2017/18 revealing a wage bill that increased by 26 per cent show that the Reds are now prepared to spend big to keep their star players.
New contracts for the likes of Mohamed Salah, Roberto Firmino and Sadio Mane, plus the arrivals of Alisson, Virgil van Dijk and Xherdan Shaqiri will only see such figures increase further when the next set of results are revealed for the current campaign.
But there is plenty of room for Liverpool to actually reduce their wage bill this summer, by trimming from the squad those players who do not represent their value within the squad.
With Daniel Sturridge's contract up – the striker being on a reported £120,000 per week – along with Alberto Moreno (£40,000 p/w), that would give sporting director Michael Edwards and manager Jurgen Klopp room to bring in a new signing on a top wage of £160k p/w.
Also expected to depart are Simon Mignolet – who, at a reported £60k p/w, is an expensive backup goalkeeper – and Divock Origi – who only has a year left on his contract and has only played 205 minutes for the first-team this season – meaning Klopp can bring in new squad players whose wages are proportionate to their status within the squad.
With 16 players currently out on loan – the three most high-profile and high-earning being Loris Karius, Danny Ings and Nathaniel Clyne – that's further wages off the bottom line.
Agreements are already in place for Karius and Ings' moves to be made permanent, while Clyne should do enough at Bournemouth to secure a permanent move to another Premier League side, if not the Cherries themselves.
Clyne earns a reported £70k p/w and is third-choice right-back – such wages do not make sense for Liverpool as the club moves forward.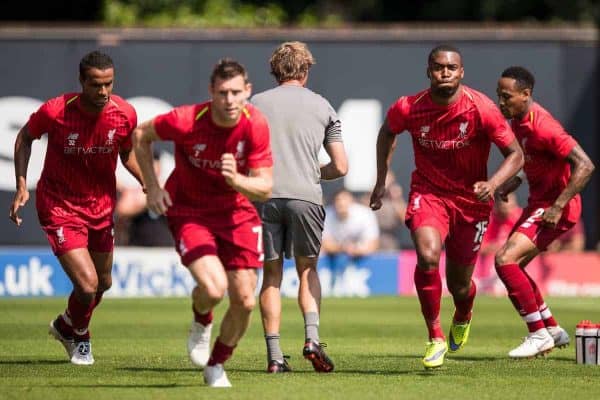 Additionally, Klopp might be wise to sign a more resolute and reliable centre-back given the ongoing injury issues with Dejan Lovren.
The Croat is one of the club's high earners on a reported £100k p/w and despite his injury issues would likely have plenty of suitors who would pay good money for the 29-year-old.
Similarly, Adam Lallana at a reported £70k p/w but less than 400 minutes played this season (at the time of writing) does not represent his worth either.
Finally, and perhaps most controversially, would be allowing James Milner to depart.
The 33-year-old utility player is reportedly on £120k p/w having agreed a bumper contract due to being a 'free transfer' from Man City in 2011. Next season he would find himself behind Jordan Henderson, Gini Wijnaldum, Fabinho, Naby Keita, Alex Oxlade-Chamberlain and possibly another new midfield addition.
There's also Marko Grujic to potentially return from loan to be part of Klopp's midfield plans.
Whatever way you look at it, paying £120k p/w for a seventh choice midfielder is not logical.
Reds who could leave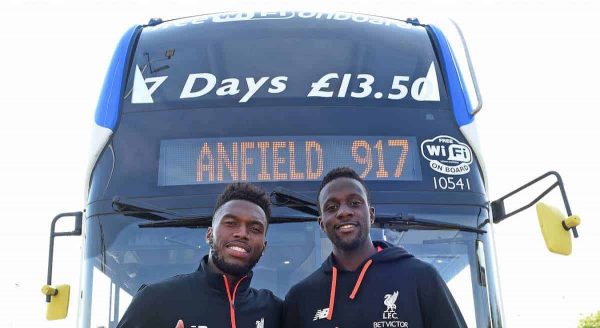 Sturridge (contract up) – £120k
Moreno (contract up) – £40k
Origi – £55k
Mignolet – £60k
Lovren – £100k
Lallana – £70k
Milner – £120k
Karius – £25k, Ings – £60k, Clyne – £70k
TOTAL P/W: £720k
Moving on these 10 players would reduce Liverpool's wage bill by over £700,000 per week – over £36 million across the year – money that could then be spent on wages for three or four high-quality new signings.
Of course, due to Liverpool's excellent financial outlook there is no need to sell these players to reduce the wage bill, but it is an area that would have sound logic to ensure each player is representing their worth.
Meanwhile, for instance, Moreno's place within the squad should be taken by academy prospect Adam Lewis – a young left-back on a far less wage makes more sense than the current situation as Andy Robertson's backup.
Harry Wilson might replace Lallana within the squad, but be on substantially lower wages.
Up front, there would be plenty of room to add a high-profile signing – Timo Werner of course being the one heavily linked – to replace the outgoing Sturridge and Origi.