Jurgen Klopp lost his long-time assistant Zeljko Buvac last year, but has the split forced the boss' own brilliant mind to come to the fore at Liverpool?
The German's arrival as manager at Liverpool, in October 2015, was much-heralded.
Admired by many and doubtless sought-after following his exit from Borussia Dortmund, Klopp was enticed by the Anfield hierarchy thanks to the possibility of restoring the team to greatness, the history and the promise surrounding the club…and the acceptance that he came as part of a team of his own.
To appoint Klopp was to also appoint two others, Buvac and Peter Krawietz.
Buvac was known as "the Brain" and Krawietz was "the Eyes" and the duo were Klopp's most trusted lieutenants.
Krawietz remains, but Buvac departed in April 2018, placed on a leave of absence for personal reasons. That departure from the club finally became official in January of this year.
In the intervening nine months, and indeed in the additional month since then, Klopp himself has shown a firm capacity to lead the decision-making process on his own—and it's one which has arguably led Liverpool to their current status as Premier League title challengers.
Buvac the Brain & Klopp's primary influence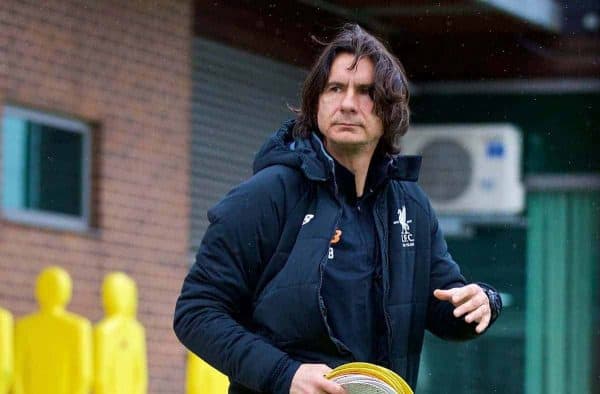 With Buvac in place, the tendency was for Klopp to discuss plans and thoughts with his assistant.
The duo had known each other so long, their professional approaches so entwined, that it would have been odd had it not been so, and there's no suggestion of anything other than that Buvac's presence significantly helped Klopp start the journey of restoring Liverpool's pride.
Paul Joyce, of the Times, notes that there was a "level of deference" from Klopp to his elder assistant.
Substitutions, in particular, were always a twin-thought process. Now the judgement lies with Klopp alone, if he so chooses.
The Reds have seen great success this year from his in-game changes, notably against Everton, Man United and Chelsea.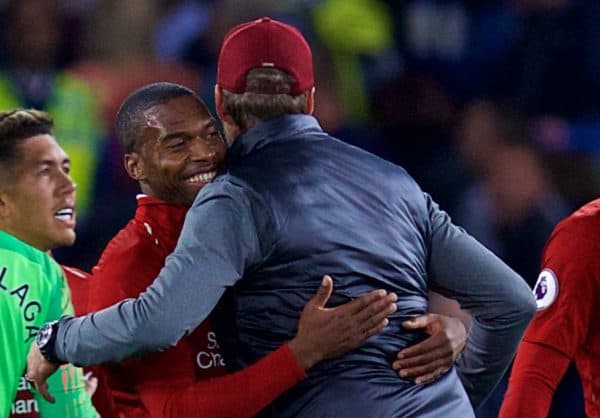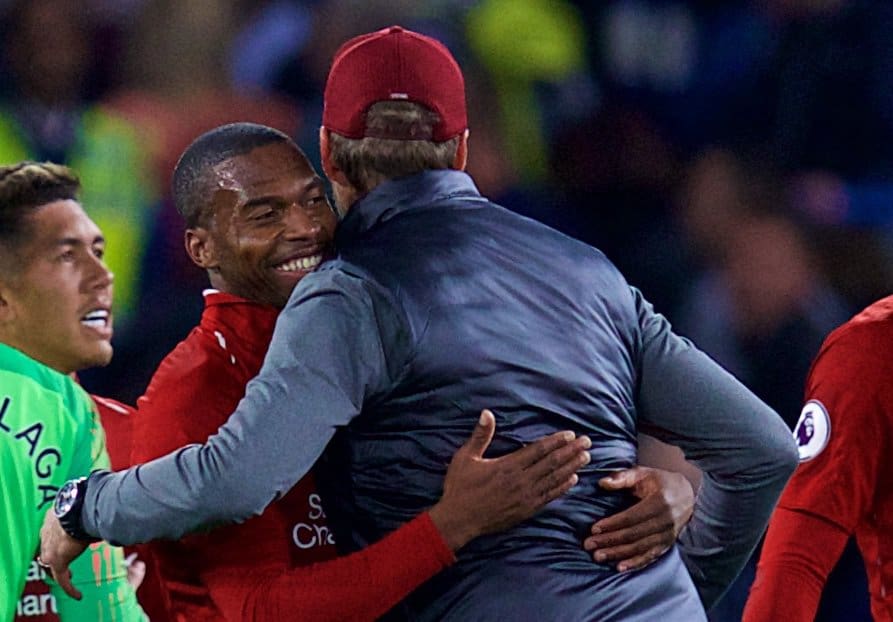 It's far from the only area where such a change is notable, and if Buvac initially helped Klopp and Liverpool progress, there was never any hesitation from the boss over whether or not he could do the job 'alone' when it came to Buvac's departure.
As Joyce notes, "had Klopp believed his working bond with Buvac remained central to a title challenge or lifting the Champions League, he would have fought more to keep him."
He didn't.
And Liverpool have fared just fine since, reaching the Champions League final and now heading into the final few months of the season at or near the top of the league table.
It's almost as if Klopp has been forced to take this step, to rely on himself and prove his knowledge and worth…and was capable of it all along.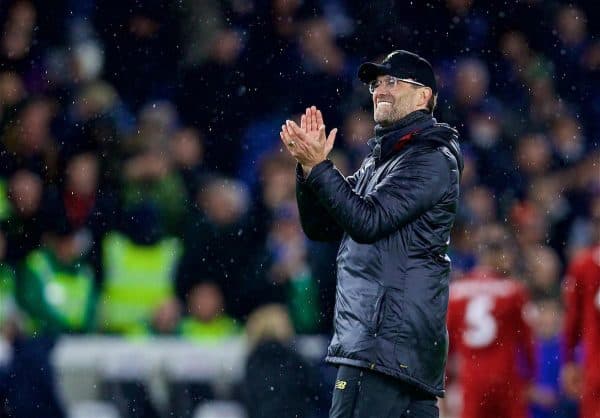 More and more often, Klopp would have simply looked to himself and his own knowledge.
He knows, of course, how to organise a team. How to work on the training pitch—that was often far more Klopp than Buvac anyway, certainly in terms of communicating with the players.
Klopp also retains the knowledge and influence from years of working with Buvac; those memories and conversations didn't simply evaporate the instant the Bosnian-Serb departed the Melwood corridors.
But he can adapt his own views and methods accordingly, with how he feels the team needs to move forward.
And, of course, he's never truly alone.
Lijnders' return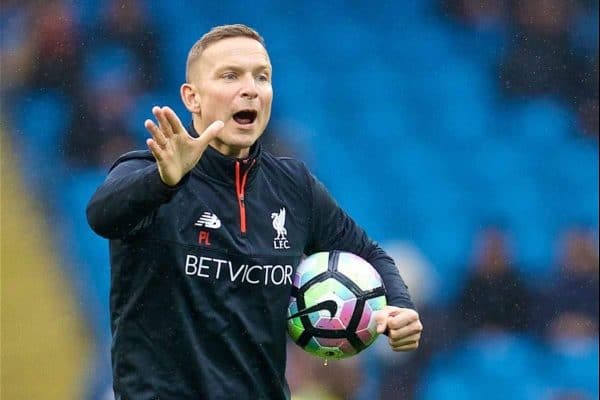 Being without his long-time assistant is not to say Klopp doesn't need or want the advice or viewpoints from elsewhere.
Bringing back Pepijn Lijnders from a short managerial stint in Netherlands was clearly crucial and the Dutchman is very much a hands-on operator with the squad.
There's also still Krawietz, goalkeeper coach John Achterberg and the staff of the physio, fitness and nutrition departments, notably Andreas Kornmayer and Mona Nemmer.
There's no shortage of expertise and advice, but perhaps none more so than from Lijnders, who was officially promoted to assistant manager last month.
His return was important, but he has come to help an approach already in place—not replace Buvac as a go-to facilitator of how to build the team.
Talking to ESPN, Lijnders explained how, before returning to Melwood, Klopp had explained to him the next phase of evolution of the team.
"Jurgen was very clear what the next step would be from the team. We spoke a lot before I took the job, when I really came in the building.

"One thing we were both really agreeing [on] what we could improve on was how our midfield play could improve basically.

"That we could create easier [a] free player, that we could find him in an easier way. From there, we would have better movements in there to attack their last line. But especially that midfield play."
Perhaps we've seen three versions of that precise adaptation in midfield: the would-be transfer of Nabil Fekir, the use of Roberto Firmino as a No. 10 in a 4-2-3-1 and, more recently, the surging runs from an attacking central midfield role of Gini Wijnaldum.
Whichever the end result, or indeed if it remains a rotating cast of options, it's clear that this latest development of the team is of Klopp's own mind, of Klopp's own design.
Lijnders is doubtless one key figure helping the process along, but the boss is the boss and the team identity remains his own.
Group structure, final say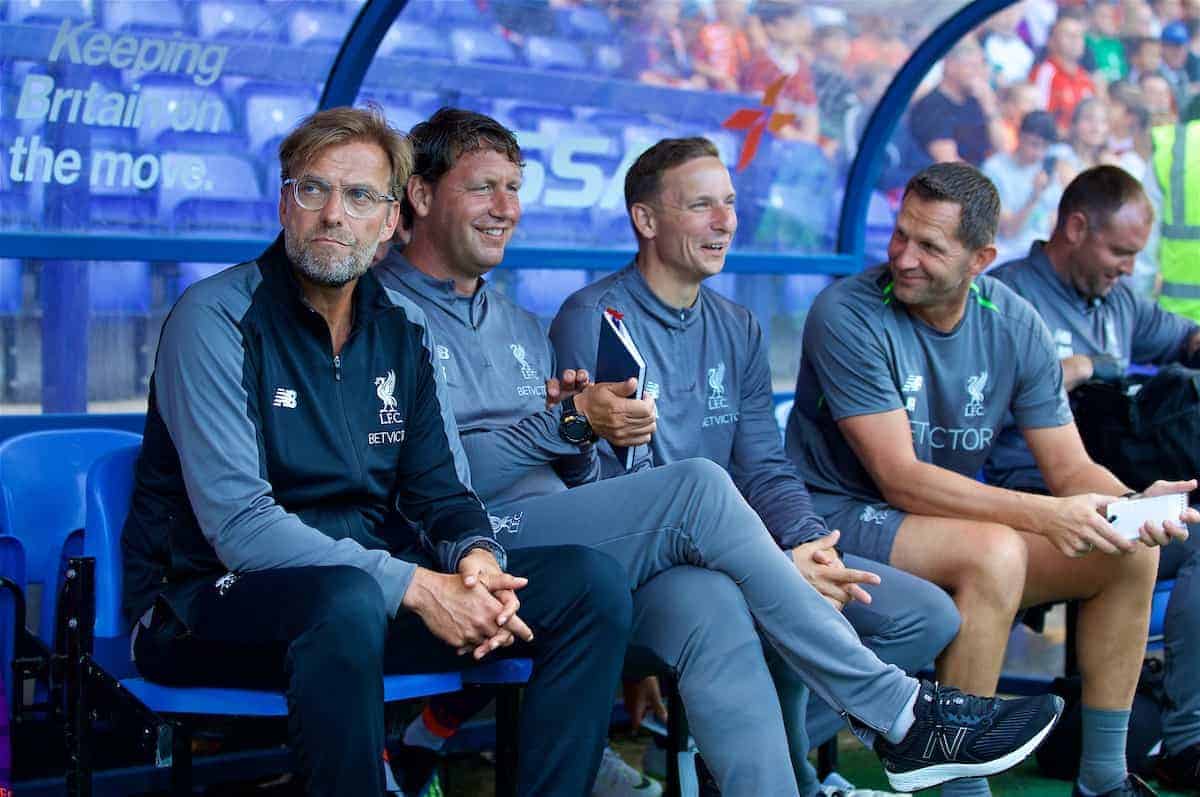 The training pitch, the dressing room, in the dugout…in the boardroom?
This theme is perhaps mirrored throughout Klopp's involvement at Liverpool and, although this is only broad-spectrum assumption work, it seems to fit: Klopp appreciates being in a group participation environment, but where he can have a decisive say.
With the squad, that's perhaps in relation to his coaches suggesting drills, or mentioning a space on the pitch which could be exploited.
Off the pitch, there's a collection of scouts and analysts, along with Michael Edwards, who might recommend a player or two. Klopp will have—or will form—his own views, but he's happy to also take the advice of those who are experts.
More than once, a transfer has occurred where we're told that the scouting crew had to convince Klopp that the player was the right one, so we can be equally positive that there have been other targets he has turned down the chance to sign.
It's his team, he gets to say yes.
And Liverpool are all the better off for it.