Mohamed Salah has told Jamie Carragher he doesn't see himself as an out-and-out striker, also brushing off criticism of his form this season.
Liverpool face a monumental Premier League clash with Man United on Sunday, looking to win at Old Trafford for the first time since 2014.
Victory would also take the Reds top of the table by three points, with a draw also seeing them leapfrog champions Man City.
Salah is yet to score against United during his time in England and his influence at Old Trafford is going to vital for his side.
Speaking to Jamie Carragher on Sky Sports ahead of the mouthwatering contest, the 26-year-old spoke about his favourite role for Liverpool.
"I have played centre-forward a lot, but I can still also play on the wing, I have scored many goals on the wing," said Salah.
"I always call myself a winger as I don't like to call myself a No. 9.
"My way, the way I play, it is never like hold the ball up and be strong. Even when I play striker, my position is different than any other player. Like Harry Kane, he has a different style.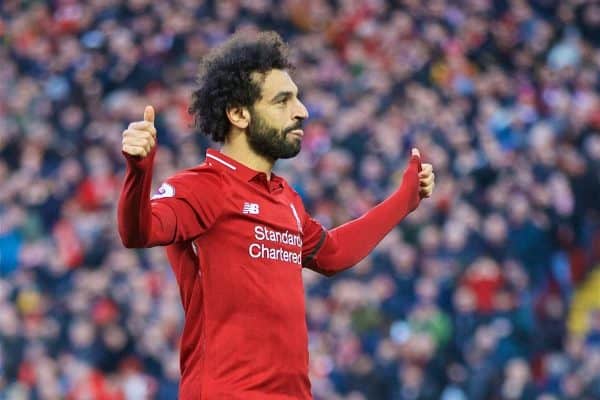 "When I play No. 9 I drop deep to play No. 10 and get the ball and dribble, so I always call myself a winger.
"It depends on the game [where he plays] and the tactics that the manager wants. I can play as a No. 9, but when I play as a winger I do my job.
"The manager doesn't say suddenly 'okay, now you are playing No. 9', it doesn't work like that, he talks to me before the game."
Salah also discussed any flack that has come his way for perhaps not quite hitting last season's heights, brushing it aside and saying the team comes first:
"This season is much more difficult for me than last season but I think there is misunderstanding from people as they always judge you one way.

"I don't like that much, but I don't care too much. At the end of the day, we are first and I am trying to help the team to win games. And I am still top goalscorer in the Premier League."
Finally, Salah touched on the pressure that is coming Liverpool's way in the title race, admitting it is hard to ignore but it applies to their rivals, too.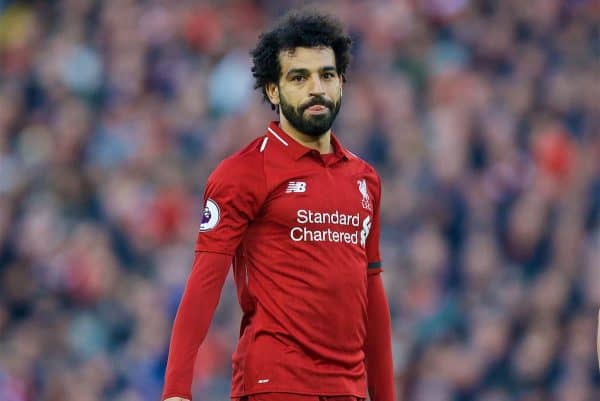 "You can feel it [the pressure] because you are still a human being. For me it is not a big deal if I win a game now or three weeks ago.

"I want to win each game, but for myself I said that we are playing for the Premier League, so there is pressure. Also there is pressure for Man City.

"I said in November that there is pressure and it will be there until the end of the season, because when you okay for the Premier League you have to accept that there is pressure.

"When you go home you can take it with you, but it can help you to work harder and focus on your game.

"To enjoy it is not enough, from my side. At the end of the day you have a target in your mind, you have a dream, you want to win the Premier League.

"I even said that two years ago when I came – it is a dream to win the Premier League."
The whole nine-minute interview is enthralling and showcases Salah's mental toughness but also his likeable personality.
Liverpool's No.11 is clearly a strong character and he will be as revved-up as anyone to end the Old Trafford hoodoo and send the Reds back to the Premier League's summit.
He leads the way in the scoring charts, as he himself stated, sitting joint-top on 17 goals with a dangerously in-form Sergio Aguero.