Jamie Carragher believes Jurgen Klopp's side have been "unbelievable" in matching Manchester City this season and that recent criticism has been unfair.
Manchester City's victory over Chelsea took them back to the top of the table on goal difference but the Reds could regain top spot on February 24 when they are next in Premier League action at Manchester United, while City play in the Carabao Cup final.
Liverpool returned to winning ways at home to Bournemouth on Saturday after back-to-back 1-1 draws against Leicester and West Ham, which led to suggestions nerves had got the better of them.
"The criticism from outside is a little bit harsh on the team and the manager. What they've done this season is unbelievable," said Carragher, speaking at a Liverpool Legends training session ahead of their March 23 game against AC Milan Glorie at Anfield in aid of the LFC Foundation.
"To actually be up there with City, a team who had 100 points last season and who will be close to that again this term, is remarkable.
"To talk about nerves and stuff like that is unfair. They're not going to win every game. But at this moment, Liverpool are the only team in the country that can say 'If we win every game, we win the league'.
"The win against Bournemouth just puts that negativity and the talk of nerves and all that to bed.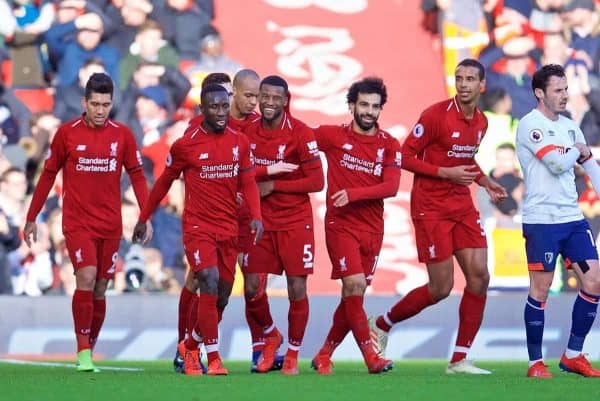 "This season there is everything to play for: teams down the bottom fighting, teams fighting for top four. It's March and April where you can't afford to make mistakes.
"There's still time to go. It's not a bad place to be at this stage. It could have been worse, we could have lost both games (against Leicester and West Ham).
"West Ham felt they deserved to win, Leicester would probably say the same, so you can look at it the other way; is that good character, hanging on to get a point when you should get zilch?"
Saturday's match against Bournemouth finally saw summer arrival Naby Keita show the sort of form which persuaded Klopp to spend £43 million on the Guinea international.
Keita had a hand in all three goals, the best being his outside-of-the-foot through-ball for Roberto Firmino to tee up Mohamed Salah for the third.
His overall performance was more in tune with what fans were expecting after seeing his displays in the Bundesliga with RB Leipzig.
Keita is now starting to catch up with fellow midfielder and summer signing Fabinho, who has adapted more swiftly to his new surroundings and quickly become a key player.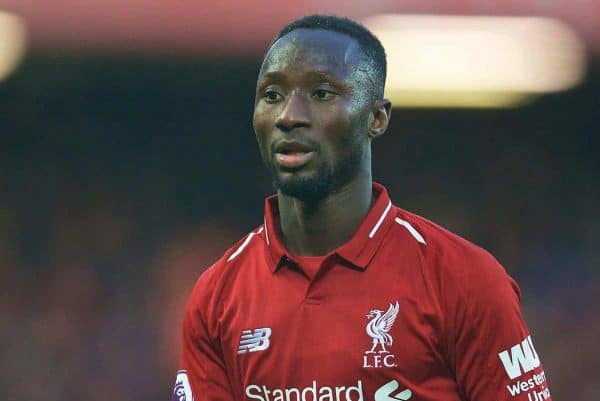 "He's done well and made himself first choice. If Liverpool are picking their best team, Fabinho plays in midfield," said Carragher of the Brazil midfielder.
"Keita, there's no doubt we were expecting a bit more. He's had a few injuries, and I don't think the change in formation has helped him.
"We've [often] used 4-2-3-1 and he looks to me like a player who plays in a three-man midfield. At times Jurgen has used him tucked in wide on the left.
"But sometimes you need the team to play well when you're just coming into the side. When the team doesn't play well, people look at you because you're the new player.
"Sometimes you need the team to carry you when you're settling in, and then you can get your confidence and show your best."
---
* Liverpool Legends v AC Milan Glorie will be held at Anfield on March 23, with proceeds going to the Liverpool Foundation. For details and to purchase tickets, see here.