Rhian Brewster joined in first-team training while the Reds were in Marbella and Jurgen Klopp has praised his attitude as well as noting the striker's progression.
The young striker made such an impression on the Liverpool coaches that, even before his long-term injury, plans were already being made to include him with the seniors.
A year on the sidelines after knee and ankle injuries and operations means the landscape of the first-team has changed—but so too has Brewster.
Klopp notes that the natural progression and growth of a teenager has helped Brewster and, once back out on the pitch, it's clear the worst of the injury rehabilitation is behind him.
Now 18, Brewster will hope to regain fitness over the coming months and move toward making his first-team debut and the manager told the club website he'll progress at a faster rate now he's back in training.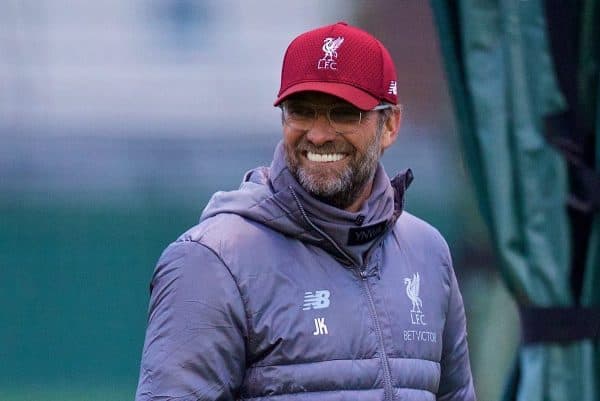 "If you see him running, it's good. Everything looks like it looked before.

"When long-injured players start training, very often you see little changes in their movements. At the beginning that was the case with him as well.

"But now it's good and now the steps will be much quicker, the longest part of the rehab is now over and that changed everything.

"The boy can go out on the pitch not only to smell it. Being around the boys and doing similar things – or even the same things – changed everything, especially for a young boy like Rhian.

"He grew as a person in that time and physically as well; he is a different stature when you look at him. Now he is a proper man. When he got injured, he was a boy. All will be good.
While out injured, Brewster wasn't alone. Aside from the physios and fitness team, he was undertaking his rehab alongside Alex Oxlade-Chamberlain, who was also recovering from a serious knee injury.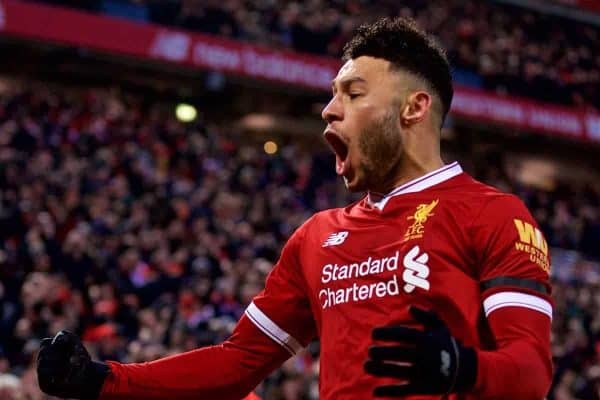 The duo developed a friendship and Klopp says the striker couldn't have picked a better mentor to integrate him into the squad—while also, importantly, alluding to Brewster's ability which made him such talent in the first place.
"He is a naturally confident boy. He was 17 when he joined us and he spoke then like he was 20. That's his character.

"Of course, with a long rehab together with Ox, you cannot have a better lead into the team than Ox because he is pretty close with everybody. That helped him. He is a good friend with Rhian and being a good friend with Ox is a nice thing.

"There is light at the end of the tunnel for him and all will be good.

"With a little bit of luck – which you always need – we will have a lot of fun with him."
There's still work ahead, for both Brewster and Oxlade-Chamberlain, but having them both back in training will surely have been a big boost to the rest of the seniors, such is the close-knit environment of the team.
Any involvement from either one in first-team duties before the end of the season would be just reward for their efforts in returning to fitness and, in the case of Brewster, might just give fans a glimpse of the "fun" Liverpool could have with his talents in the years to come.