Jurgen Klopp is preparing to lead Liverpool into Europe against an old rival, Bayern Munich, who he knows—better than anybody—pose a huge challenge.
The Reds have been incredibly good in the Premier League this season, but the early gameweeks in Europe were largely a different matter.
Some poor performances on the road meant qualification from the group stage went down to the wire, with a 1-0 win over Napoli securing progression.
Klopp did, however, take Liverpool all the way to the final last season, to go along with the Europa League final a couple of years ago—both, ultimately, lost.
His time in charge of Borussia Dortmund meant Klopp steadily built up a real and regular rivalry with Bayern, and his assessment is that Liverpool face an enormous challenge if they want to progress to the last eight of the Champions League.
"Just quality. It's a mix of quality and experience," he told LiverpoolFC.com.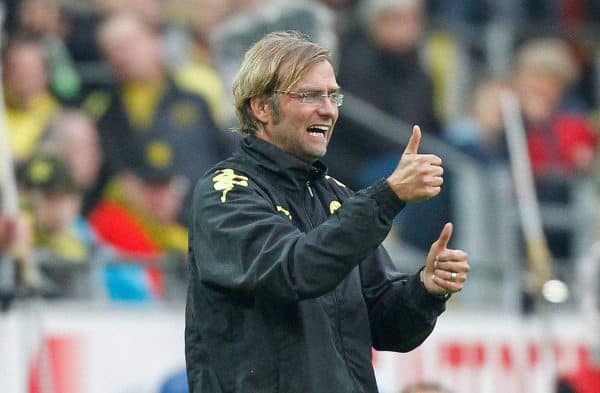 "They were six times in a row champions of Germany, which is not easy, and they were one of the teams in the last 10 years who were pretty much all the time in the quarter-finals, semi-finals, final of the Champions League.
"These players are still all there, with a few nice add-ons: Goretzka, Gnabry, Coman. They have different roles in the team but they are all still there and it's just a really good football team.
"They had a little dip form-wise in the league when Dortmund played outstanding football, so that's why there was a gap…[but] becoming seventh-time-in-a-row champions is possible. That says everything about their quality."
The boss might be fully focused on Liverpool matters these days, but naturally, he keeps an eye on happenings in the Bundesliga.
He's aware of the alterations to Bayern's approach over the years and says Liverpool need to be capable of dealing with the different ways they'll play—but is adamant the Reds' own stars are just as good.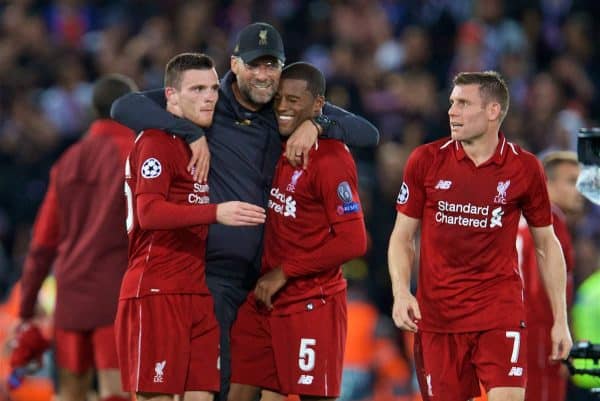 "The style of play changed. If you are a Pep Guardiola team or a Jupp Heynckes team or now a Niko Kovac team, of course that changes [and] it's different, but we have to adapt to that.
"It's quality in all departments actually and we have to admit that because it's a fact, but the good thing is that we are good as well, we know that.
"But we don't go into the game as a favourite or whatever."
Liverpool are without Virgil van Dijk for the first leg, but will hope that the Anfield atmosphere and attacking flair they possess will be enough to rack up a first-leg lead to take back to Germany.
It's always a difficult task to progress in Europe, but Liverpool have shown before they have the quality to take on anyone.