Man City's gruelling afternoon in the League Cup final has left Pep Guardiola without his two most utilised players, after suffering injuries at Wembley.
City eventually lifted the trophy after 120 minutes, a penalty shootout and a high-profile squabble between Maurizio Sarri and insubordinate goalkeeper Kepa Arrizabalaga on Sunday.
On an afternoon that saw Liverpool return to the top of the Premier League this remained a high for the defending champions, but not one withouts its negatives.
This marked the end of one of four competitions City are competing in this season, and the congestion of their fixture list appears to have taken its toll.
Both Aymeric Laporte and Fernandinho were forced off in the victory, with the former replaced by Vincent Kompany at half-time and the latter making way for Danilo as full-time closed in.
No outfield player has featured more prominently than the pair this season for City, with Laporte (3,110) and Fernandinho (3,024) only beaten for minutes by Ederson (3,450).
And speaking after the game, Guardiola claimed they would be sidelined for "some weeks," which could be a big blow to City's challenge for the title.
"Being in four competitions is so demanding, so tough, we don't know where we're going to arrive," Guardiola said.
"Fernandinho and Laporte will be some weeks out."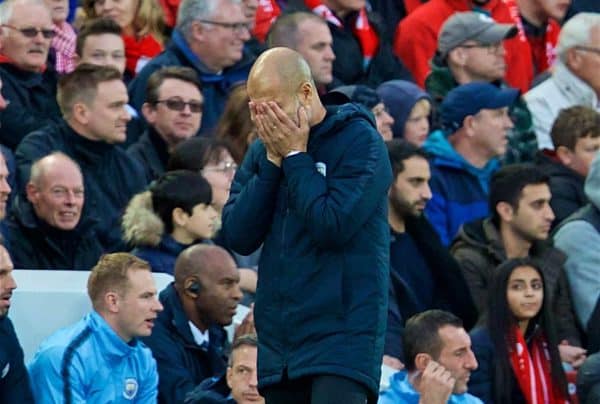 With both John Stones and Benjamin Mendy already sidelined, this could leave the Spaniard considerably short at the back, and his reliance on Laporte and Fernandinho is clear.
"Winning this game is good for the enthusiasm for the next games," the manager added.
"But we are going to suffer for the next competitions, especially in the Champions League and Premier League."
City play West Ham on Wednesday night, and head into that clash at the Etihad having fallen a point behind Liverpool at the top of the table—as Sunday's 0-0 draw at Man United allowed the Reds to restore parity in terms of games played.
While Guardiola can sit through two hours of football in a cup final while leaving Riyad Mahrez unused is a testament to the squad at his disposal, there is no adequate replacement for Fernandinho.
A thigh injury for the 33-year-old Brazilian in December coincided with City's back-to-back defeats to Crystal Palace and Leicester, and if he is truly out for weeks this could test their resolve.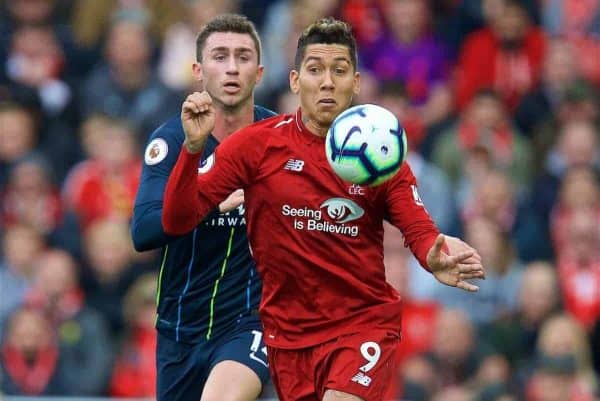 Meanwhile Laporte, whose absence from the France setup on international level has aided his club consistency, has only not completed the full 90 minutes in the league once this season.
While Liverpool should not be clinging to injuries to their rivals' key players, it is certainly an important factor to consider in the push for silverware.
But with Dejan Lovren, Joe Gomez, Alex Oxlade-Chamberlain, Rhian Brewster and now Roberto Firmino all injured themselves, it is no straightforward end to the campaign for the Reds either.