Liverpool can be considered to have missed a big opportunity as they drew 0-0 at Man United, with Mohamed Salah's failure to fire a major point for debate.
The Reds headed to Old Trafford on the back of a hard-fought and frustrating stalemate at home to Bayern Munich in the Champions League, after which Jurgen Klopp highlighted the "respect" shown by their opponents.
Similar could be said of Ole Gunnar Solskjaer's deep-sitting United, but the hosts were themselves battling through injuries that forced the Norwegian to make all of his substitutions in the first half.
Furthermore, United also had the better chances to score, with Alisson producing a stunning stop to deny Jesse Lingard while Salah and Co. toiled to no avail at the other end.
But the result did lift the Reds back to the top of the Premier League, ahead of a pivotal week that sees them clash with Watford and Everton, once again presenting the question of whether it was a point gained or two dropped.
After the game, This is Anfield's Matt Ladson (@mattladson), Jack Lusby (@jacklusby_) and Henry Jackson (@HenryJackson87) discussed the positives and negatives of Liverpool's latest 0-0 draw.
The good…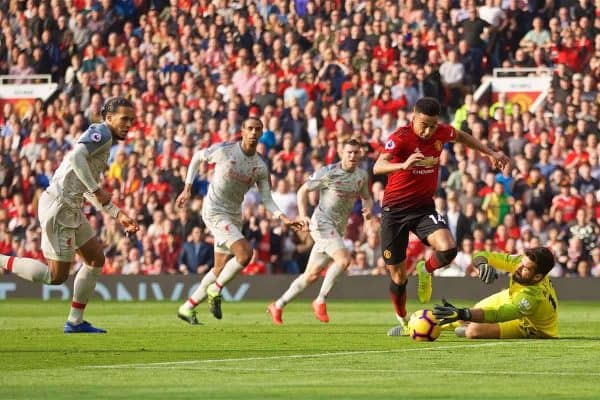 MATT: Alisson's save. I don't think it's quite got enough recognition on just how good that was. Nice to have a top-class goalkeeper isn't it?
The other standout performer was Fabinho. He's now our best midfielder defensively, but also the most creative.
Aside from that, I'm struggling for any other positives to be honest.
As many of you who know me or who have read my stuff before, I don't like draws, and so I'm not in the 'one point gained' camp.
JACK: The start of the game was really impressive, and things could have been a lot different if there had been more composure in three moments: the reaction to De Gea's very early error, that strange indirect free-kick and Salah's free-kick soon after.
Then the injuries sapped the energy out of it, and though we still should have capitalised as United were there for the taking, that does offer something by the way of explanation.
Given it was a 0-0, the clean sheet is the main positive, and as Matt mentions, Alisson and Fabinho were our top performers by a distance. Van Dijk and Matip were decent in spells, too.
But can we really be that pleased with the result, given how drained United were so early on?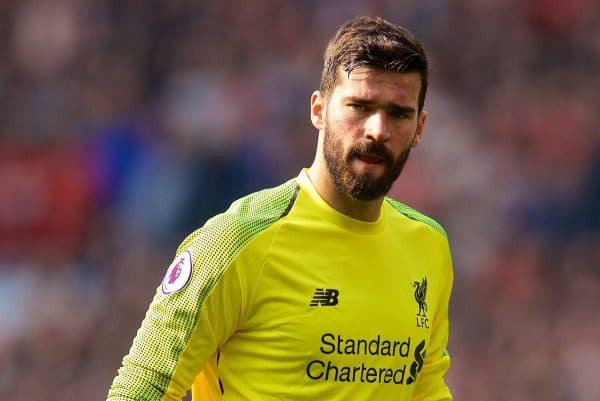 HENRY: The obvious positive is that Liverpool didn't lose, which I was terrified about before the game. That would've been a huge blow.
It's great to win every game, of course, but I genuinely think a draw is an adequate result, and even wonder if Klopp saw a point as fine midway through the second half.
Another clean sheet was also good to see—their third in a row since the West Ham game—with both Matip and Van Dijk impressing.
Alisson's save was a standout moment for me, and with all due respect to Simon Mignolet, that's either 1-0 or a penalty with him in goal. He made it look easy but it was superb goalkeeping.
Fabinho and Wijnaldum did well in midfield, particularly in the first half, and the away fans were brilliant all afternoon.
Oh, and we're top of the league in late February, up against arguably the best English team of the last 30 years!
The bad…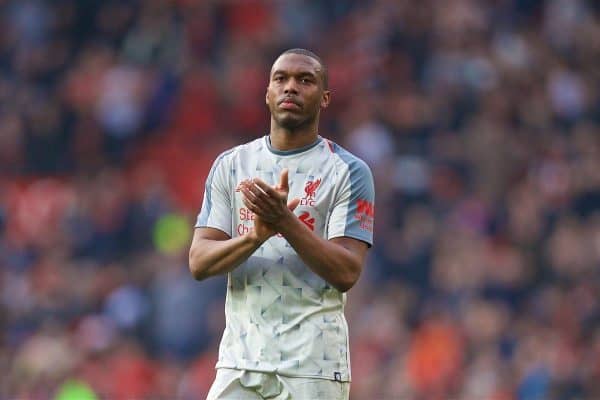 MATT: This was such a big missed opportunity. By that, I mean winning at Old Trafford for what would have been just the second time in nine years would have given us a huge boost.
So not just for the three points but the confidence gained from what would have been regarded as a statement win.
Instead, we're massively under pressure to win these two games this week and back into nervous territory—and without a goal in 180 minutes.
United's injuries, that midfield of theirs, Rashford being injured while playing. To not win is poor.
In recent years we've gone to Old Trafford and played against weak United sides but never got the job done, and this was another case of that. It has to be a mentality issue and we need to sort it.
I'm not sure I agreed with the Sturridge sub, as like against Bayern I felt it would have made much more sense to bring on Shaqiri and move Salah to the central role.
Alas, in both instances Salah has remained in the wider role and been completely nullified…
Sturridge has barely played in the last six weeks, been behind Origi in Klopp's thinking, then all of a sudden he's thrown in early on away to Man United. It was tough on the player.
Ending the game with Origi and Sturridge, two players who have no futures at the club, shows where we need to strengthen in the summer.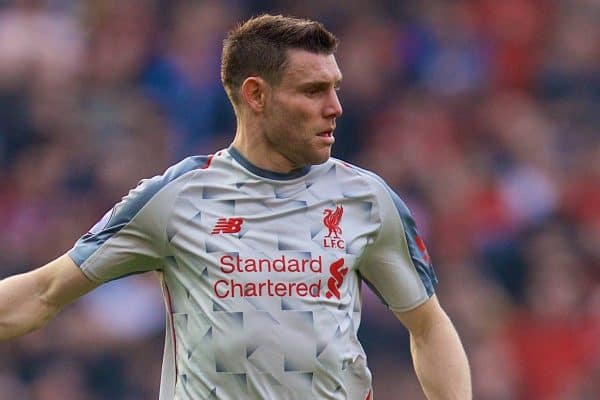 JACK: There's a lot to unpack from this draw, with most of it in the 'bad' category.
Naturally, we're not privy to the influence of Klopp's medical team, but I found the decision to start Milner over Trent at right-back baffling.
Sure, Trent may need a rest in a week of three games, but if you're playing your Scouser—and natural right-back—in two of those, surely it should be away to United and Everton?
That's besides the fact that Milner has struggled more often than not at right-back this season, and Sunday was no different—I appreciated his work rate, however, and he certainly wasn't the most disappointing.
Instead, that falls to the lack of creativity from midfield, where it seemed we needed Keita more than Henderson, and a lack of urgency from the attack.
United's back line, and Shaw in particular, deserve credit, but we had one shot on target: Sturridge's snap effort from all of 30 yards.

HENRY: Sadly, there was a fair bit wrong on the day.
The performance as a whole was lifeless, barring a brief first-half spell when they took control, which was so disappointing to see on such a big day.
That especially applies because of United's injury woes, which the Reds failed to take advantage of at any point. City would have won that game.
United seemed to want it more in the second half and you do have to wonder if the pressure got to Liverpool a little.
Milner had a shocker at right-back, Robertson was short of his best on the other flank and both Mane and Salah were abysmal.
Mane looks like losing possession every time he has the ball at the moment and Salah's lack of involvement in games is alarming. His touch is not there and he looks predictable.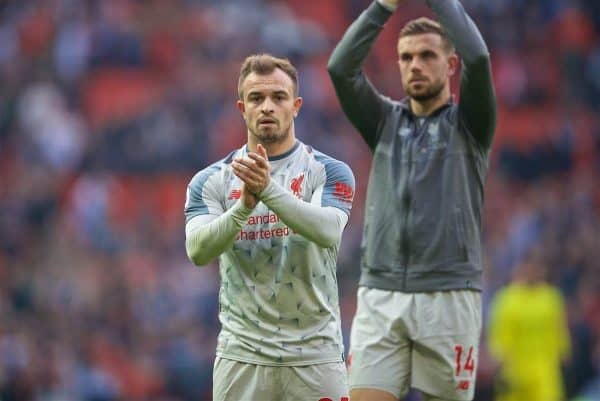 Sturridge was lifeless when he came on, as was Shaqiri, who has dipped noticeably in 2019 so far.
Klopp had a bad day, too, not using his substitutions well enough and often cutting an angry figure rather than a constructive one.
The fact that so many people are unhappy with a draw at United tells you a lot about how far this team has come, though.
And is Salah's role in these big games a problem?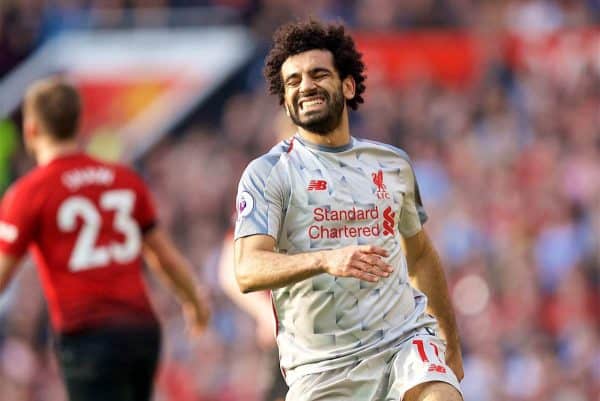 MATT: It's frustrating. He's clearly a top-class player, but I think to how Torres and Suarez came to the fore in these games and Salah is now four games against United without a goal and well below par in each of them.
Big players have to perform on the big occasions. If Salah is to progress into a truly world-class player, this is where he must improve.
As for his role, I find it odd how we've gone from 4-2-3-1 and Salah in the central role, to all of a sudden back to 4-3-3 and him back on the right.
It has been clear in these last two games that both Bayern and United had worked out how to restrict him, yet in both instances Klopp didn't change his role—even when the opportunity arose in both games.
JACK: After the game Klopp refuted the suggestion that Salah struggles in these big-game situations, saying "it's about how we use him, how we play and how we move, all that stuff."
This basically absolves Salah of any blame for the performance, putting the emphasis on the team to find a way to get the best out of him.
I'm not convinced there. He played both out wide and up front at Old Trafford and only touched the ball four times more than Alisson, and the least of any starter (41).
Whether it's a mentality issue is unclear, but I'd say perhaps too much onus is being put on our No. 11 to be the main man in every game—the Sturridge sub didn't help us at all in that respect.
Only Alexandre Lacazette (nine) has scored more match-winning goals in Europe's top five leagues this season than Salah (eight), so he's still doing something right.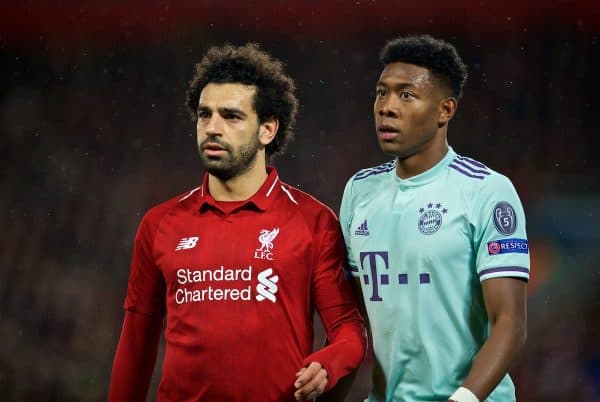 HENRY: I'm not too sure what's wrong with Salah at the moment, to be honest.
It is important to remember that he is top of the Premier League scoring charts and has still contributed loads this season, but he isn't as devastating as he was this time last year.
That especially applies in the big games, with Arsenal the only 'big six' side he has scored against this season.
It doesn't seem to have mattered if he has been used as a striker or out wide, he just hasn't got involved enough and opposition players have got the better of him.
I don't personally think it's the way Klopp is using him, I just think he is struggling to make an impact in high-profile matches for whatever reason.
He is Liverpool's best player, so opposing managers pay more attention to stopping him than anyone. That's not easy to deal with.
I'm sometimes guilty of looking into things too much, but my gut feeling says he's not entirely happy at the moment, and hasn't been all season. But then that's just me!
I like him out wide in a 4-3-3 regardless of the game, and hopefully we see him return to his best there in the next three months.