Liverpool host Watford on Wednesday night, with those of a Hornets persuasion eyeing up a surprise result.
The Reds could only draw 0-0 away to Man United on Sunday, in what was an adequate result but a severely lacking performance at Old Trafford.
A return to winning ways is paramount as Watford head to Anfield in midweek, with the pressure intensifying by the week in the title race.
With the match fast approaching, we spoke to From The Rookery End podcast's Mike Parkin (@RookeryMike) to get his thoughts on the season to-date and Wednesday's clash.
Watford head to Anfield seventh in the table and still in the FA Cup – how happy are you with the season so far?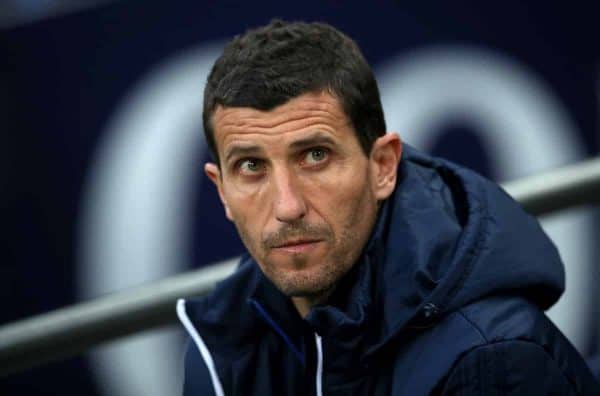 It is definitely a case of so far, so good.
We've had good starts in every season since we've been promoted, but until this year had failed to maintain the momentum.
Previously, Watford have struggled after the turn of the year, and while there have been some performances that were more workmanlike than wondrous, this is looking like a side capable of delivering a memorable season.
There are some tough fixtures on the horizon, with none harder than the imminent trip to Anfield, but we're heading into the run-in with a realistic chance of qualifying for the Europa League.
Watford supporters don't expect miracles, but we have hoped for incremental improvement and as it stands Javi Gracia is delivering just that.
You won't find too many grumbles from the Vicarage Road faithful at this moment in time.
At a time when supporters share differing opinions on the FA Cup, how much does it mean to you?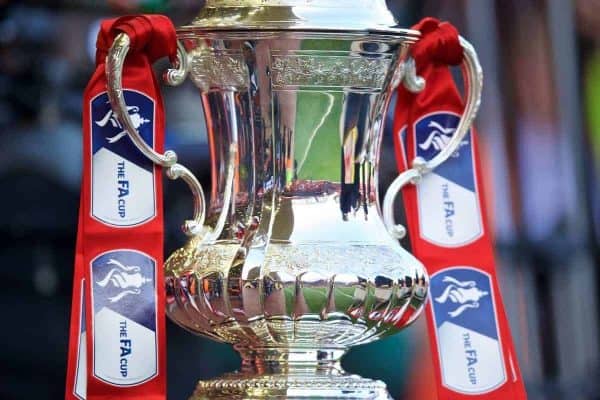 I can't speak for my fellow Hornets, but I'm desperate to do well in this tournament.
It remains such a symbolic competition – one that still means so much to so many- and it would be a dream come true to see my team lift the trophy.
The quarter-final is still weeks away but it is already dominating conversation.
Leicester reminded us all that dreams aren't entirely futile, but for a club like Watford it would be foolish not to accept that a cup competition is the best opportunity for major honours.
I'm delighted the Hornets have made it this far and would probably offer you more than is healthy for sensible for a shot at the FA Cup.
Which three players have stood out most for Watford this season, and why? You went with Foster, Capoue and Pereyra back in November…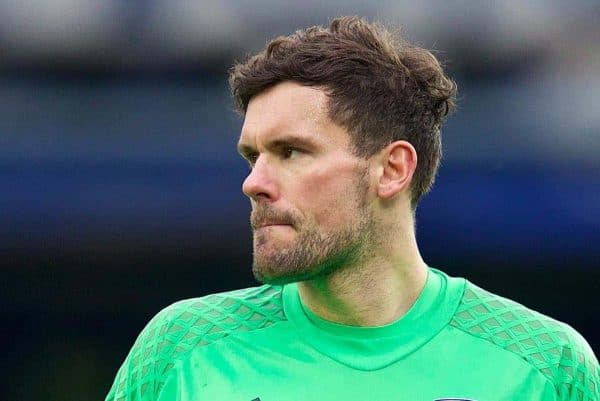 Ben Foster is almost certain to take home the Player of the Year award.
He plays the game with a smile on his face and you get the feeling he has fallen back in love with the game. His performances have been nothing short of sensational and he has earned his side plenty of points already.
Etienne Capoue has continued to impress; on his day he has the ability to be one of the best players in the Premier League, but after an injury absence it would be remiss of me not to mention Abdoulaye Doucoure.
His injury layoff showed just how important he is to this Hornets side – he really is a quite extraordinary player.
Roberto Perayra's form has dipped somewhat of late, while Gerard Deulofeu has impressed in patches – not least with his wonderful hat-trick last time out at Cardiff.
Both men will have to be on form if Watford are to make a dent at Anfield and they are well worth keeping an eye on. My third nomination is going to be for a man that will be absent, however.
Jose Holebas has previously caught the eye for the wrong reasons – his relationship with on-field discipline has been known to be somewhat tetchy – but this season has seen the left wing-back turn in some great defensive displays.
He has also chipped in with the number of goals and assists that his attacking play and hammer of a left foot should be delivering.
It has been a super season for the Greek international and he will be a big miss on Wednesday night.
And what about Liverpool's campaign? How impressed have you been?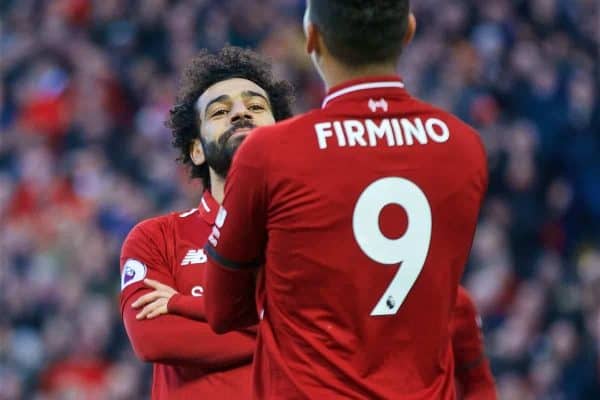 It has clearly been an incredibly impressive season from Liverpool so far.
They seem to be more resilient than in previous years, grinding out results when their performances haven't necessarily hit the heights.
That, in my mind, is the mark of a serious side.
Virgil van Dijk continues to prove himself to be one of the best players in the world and his signing could be the moment that transformed the Reds from also-rans into Premier League champions.
Are they going to win the title?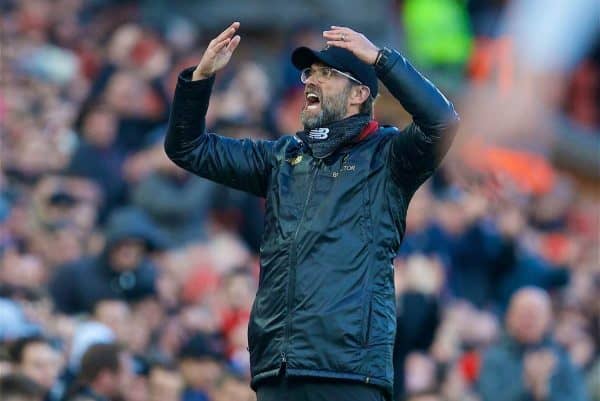 For a neutral, it's incredibly hard to bet against Man City. They seem to have a bit of swagger back, with the weekend win at Wembley no doubt adding to their confidence.
That said, Liverpool have a different look and feel about them this season, they seem more focused, streetwise and that little bit tougher.
They are the sort of hallmarks that champions need; the extra elements that don't always catch the eye but over the season add up to success.
It is going to be a brilliant run-in – I can't wait to see how it unfolds.
Focusing on Wednesday's game again, is there anyone you especially fear in the Reds' ranks?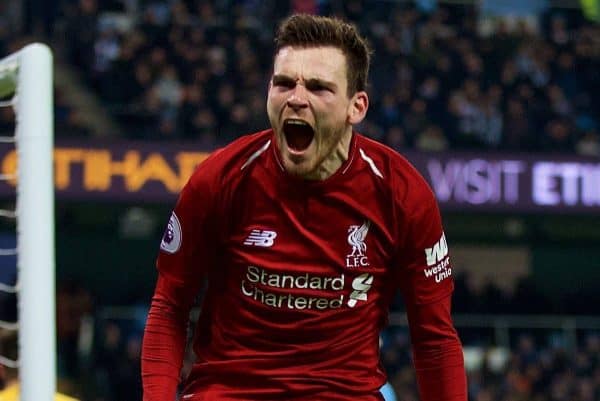 Liverpool's attacking play can be breathtaking and even without Roberto Firmino available, Mohamed Salah and Sadio Mane can be lethal.
I think Andy Robertson could turn out to be one of the best signings in a long time and love what he offers for Liverpool.
Defensively he is excellent, but the deliveries he produces from his forays forward are devastating.
Liverpool's defensive unit has been ultra-impressive all season, which combined with the attacking threat and a solid midfield all adds up to a very, very difficult night for the Hornets.
Where do you see the key battles taking place?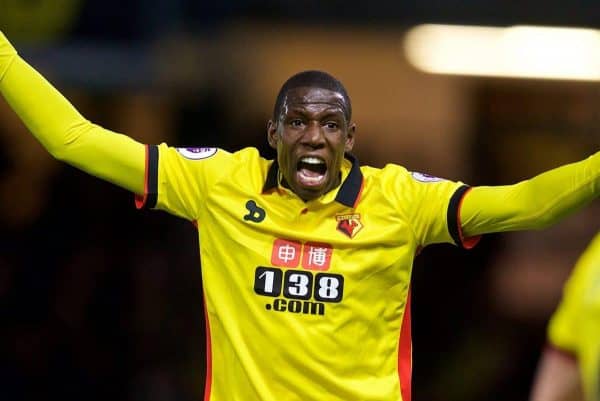 Watford's defence are going to have their work cut out and will have to perform to the peak of their powers if they are going to stay in the game.
At the other end of the pitch, chances are likely to be scarce, so if Troy Deeney and others are able to carve out an opportunity they need to make sure they take it.
Doucoure will be keen to catch the eye with a summer move away from Vicarage Road on the cards, so I am expecting a big performance from him.
He has the talent to put his mark on a game – even one as daunting as this – so an influential display is a must for Watford.
Finally, hit us with a prediction…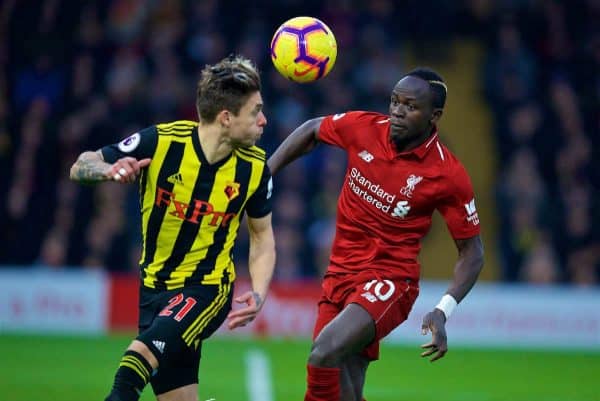 Watford have shown that they shouldn't be taken lightly, but this is one of the toughest games of the season and it would take a brave man to bet on the visitors to come away with anything.
My heart says we might be able to hang on in there and head back down the M1 with a point, but the likely outcome has to be a home win.
The romantic in me is saying an entertaining 2-2 draw, while the realist is going for a 2-1 home win.