Divock Origi has played a more regular role over the past few months, but his Liverpool future remains uncertain beyond the summer.
The striker was on the fringes of the squad earlier in the campaign, not involved even in a match-day squad in the Premier League until late October and his first league appearance didn't come until December.
That was against Everton at Anfield—and we all know how that turned out.
Since then there has been a quiet, but distinct, turn of favour from Jurgen Klopp, who had previously used Daniel Sturridge as his first-choice striker off the bench, but more and more often it has been the Belgian instead in the second half of the campaign.
With three goals to his name and an assist, he has a goal contribution every 98.5 minutes this season—but is it enough to earn him a longer-term stay at Anfield?
We put it to the fans to have their say on what the future should hold for Origi and, although there was certainly a split in opinion, the majority vote suggests the 23-year-old should remain at Anfield into 2019/20.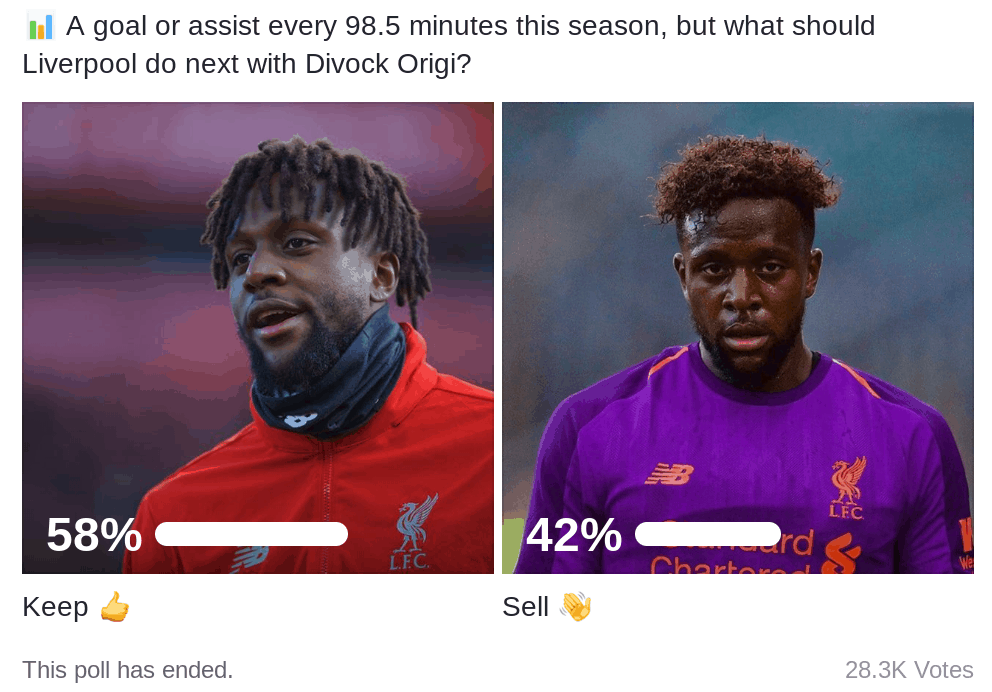 On Facebook, over 28,000 fans had their say and 58 per cent say the No. 27 still has a role to play.
Meanwhile, on Twitter, the votes were similarly split across just over 5,000 votes, with 55 per cent wanting Origi to remain.
? A goal or assist every 98.5 minutes this season, but what should Liverpool do next with Divock Origi?

— This Is Anfield (@thisisanfield) March 24, 2019
The vote seemed to come down to a simple opinion: Is Origi good enough to be one of the Reds' backup options on a regular basis?
Very few were suggesting the Belgian would become a first-team starter in the front line, but it's all about depth—and Origi has covered both the left and the centre of attack this year.
"Hes a solid option off the bench and when you need to rest one of our front three," said Austin Langdon. Twitter user @hitmanharj agreed, saying he's "a good option in the squad who gives his all and can cover across the front."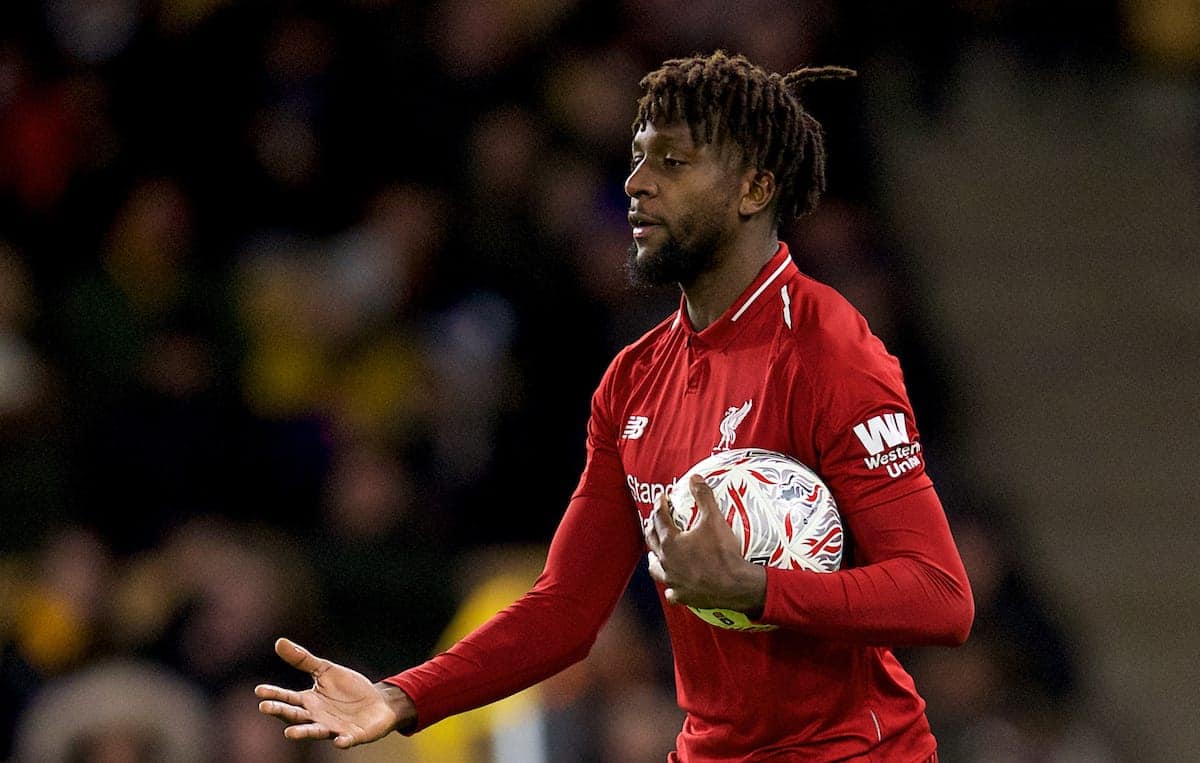 Jimmy Cataldo would also rather keep Origi, but acknowledges the choice may be taken out of Liverpool's hands. "Keep him. Always a bright spot of the bench and has looked great as of late, [but] I'd understand if he left for more starts, he's earned that."
David Burton highlighted Origi's traits when at his best: "Powerful and quick and can finish too. Great impact sub to have," while Ebube Azubuogu believes the striker has "still got age, skill and determination on his side."
On the other side of the debate, some fans looked at title rivals Man City's squad: after Sergio Aguero, Gabriel Jesus is the second option as striker.
"If you are ambitious you have to change the substitutes…when City has Jesus after Aguero, people here wants to keep Origi after Firmino," said Jerome le Lay, a point with which Matt Yates agreed, saying "Answer this. Would he get in City's squad – no. We're aiming on on being competitive with them so this means the whole squad needs to be as good as possible."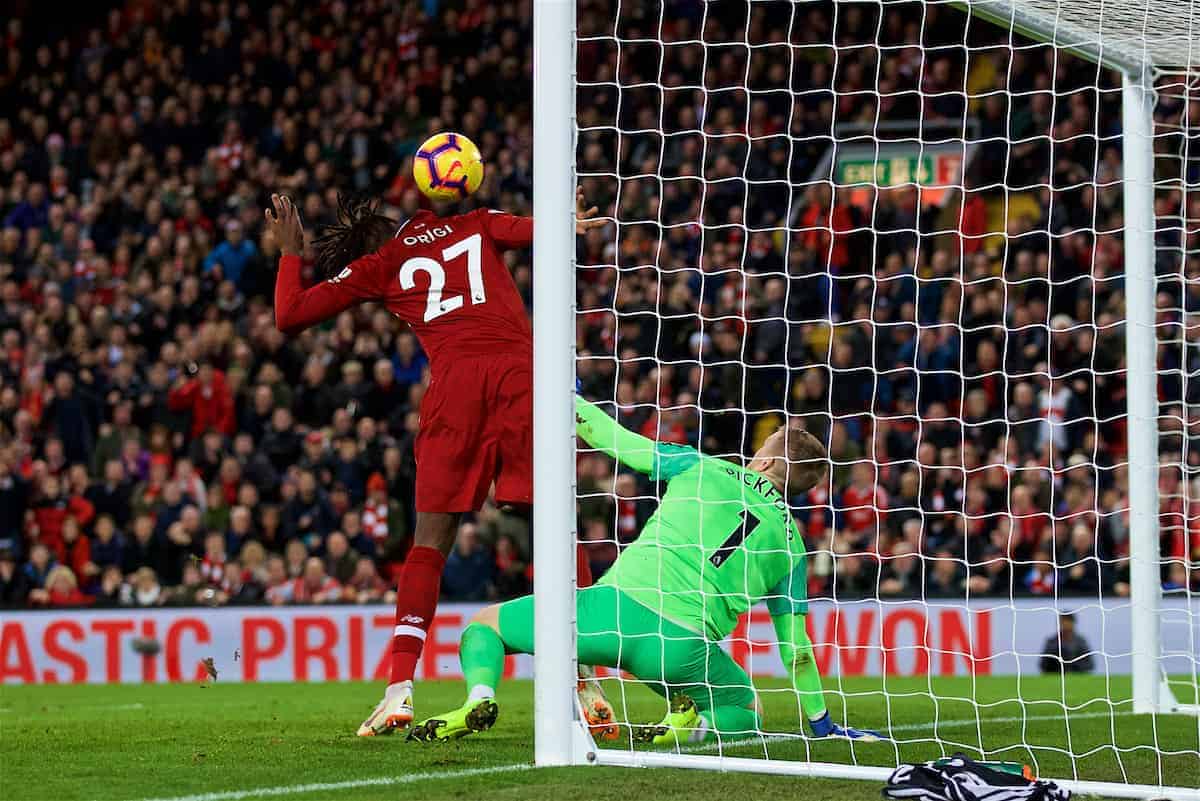 The difference in opinions, not just from Origi but throughout the Liverpool squad, was highlighted by Gary Slater, saying: "People say Henderson wouldn't get in any other team in top six but then think we should keep Origi – it just shows how an odd goal clouds people's perspective."
For others, it was more about providing a pathway for younger attackers than whether or not Origi is good enough to remain.
"I'd rather give his place to [Rhian] Brewster or [Harry] Wilson, then buy a quality forward to rotate [as starter]," opined Dave Wood.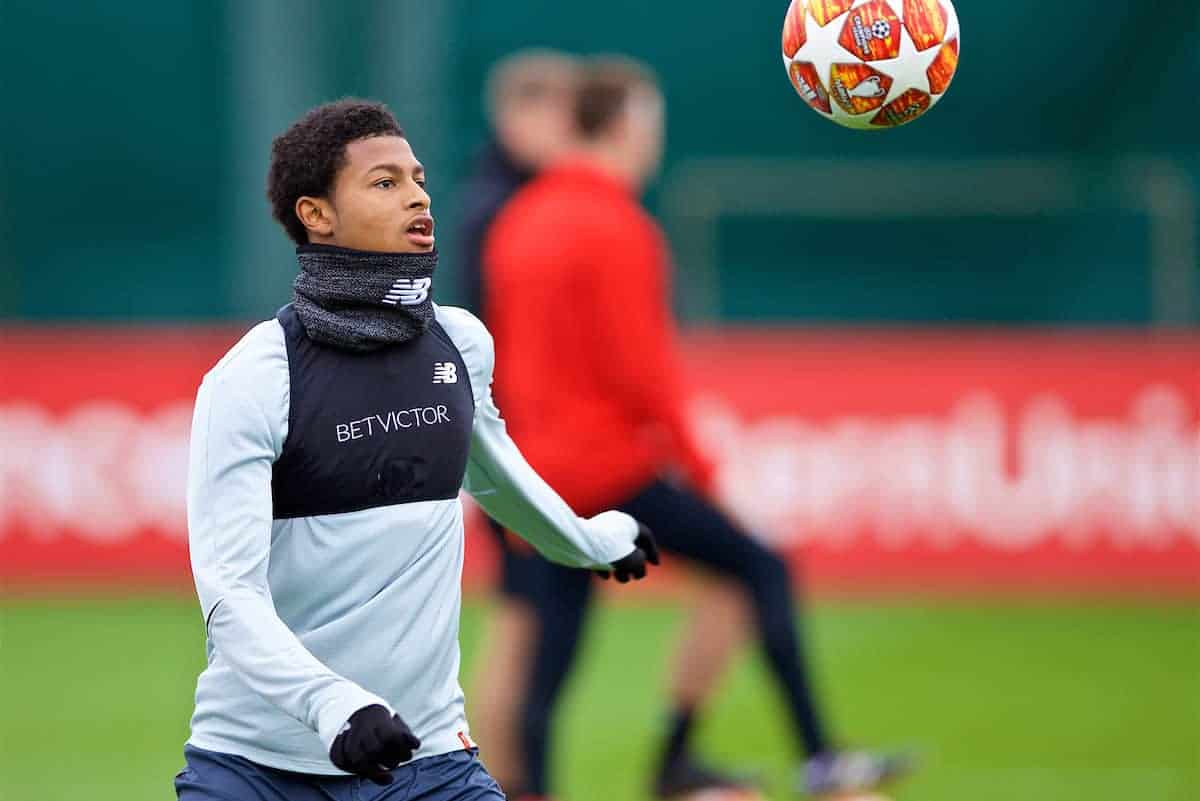 There were calls for other forwards to be signed as a fourth starting option, rather than having three starters and a backup, with Thomas Rudi Hansen leading the calls for Juve's Paulo Dybala and Barry Martin McLoughlin opting for RB Leipzig's Timo Werner.
Origi's future will be decided in summer along with a few other fringe players—Sturridge and Alberto Moreno to name a couple—but any further impacts between now and the end of the season, as Liverpool chase a Premier League and European double, would doubtless press his case to remain.
And that goes for in the eyes of both Klopp and the supporters!