UEFA have confirmed their intention to introduce an away ticket price cap for both the Champions League and Europa League, in excellent news for travelling fans.
It was reported last week that the European Club Association (ECA) were set to put pressure on the football governing body at their executive committee meeting on Monday in an effort to aid away supporters.
Liverpool are among the clubs represented in the ECA, which is vice-chaired by Edwin van der Sar, and have been one of those to experience difficulty over ticket prices with their continental rivals.
They were able to negotiate a drop in ticket prices for the upcoming quarter-final at Porto, but this and other examples from Bayern Munich, Man City and Man United were used as evidence.
And according to Sky Sports, UEFA confirm they "will soon announce a cap on ticket prices for away fans in European club competitions."
This is in a bid to end "tit-for-tat pricing" as seen with United's response to a £102 ticket for their trip to Barcelona next month, matching that fee for Barca fans at Old Trafford to subsidise their own.
ECA general secretary Michele Centenaro said "a proposal" would be heard UEFA club competitions committee on May 14, though Sky Sports claim a decision is more likely to be made on May 29.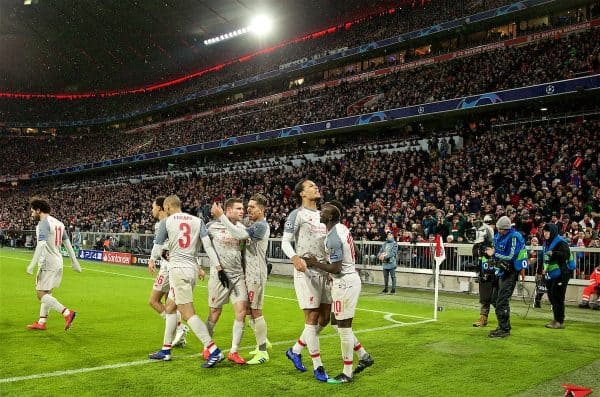 The hope is that the price cap will be on the same level as the Premier League, at £30, with Van der Sar stressing the importance of "vocal fans."
"Speaking as a former player, we want vocal fans at games and most of the time that's the support that travels to domestic away games, too," he said.
"We have fans who watch on TV all around the world but I think it's important that we keep football affordable for local fans so they can travel at home and abroad."
In February's 0-0 draw with Bayern at Anfield, fans from Munich held up a banner reading "th€ gr€€d knows no £imits," which was well received by the Kop.
Liverpool supporters will pay £52 for an away ticket for the Porto second leg, having been initially quoted £73.