If Jurgen Klopp is to be believed, Liverpool could be set for one of their most low-key summer transfer windows in recent memory, which should be seen as a plus.
It was bad news for those who prefer the fabricated sense of drama to the action on the Anfield pitch and who concentrate more on the artificial sport than the actual one. Liverpool's focus will be on playing, not buying.
"I don't think this is a team at the moment where we have to spend the big money," said Jurgen Klopp a couple of weeks ago.
As they pursue the title of champions, they seem set to relinquish the tag of biggest spenders.
Last summer's outlay on Alisson, Fabinho, Naby Keita and Xherdan Shaqiri amounted to around £170 million, some of it generated by their Champions League run and selling Philippe Coutinho, but a substantial sum nonetheless.
This year's expenditure will be less and different.
All of which should suit Klopp. He dislikes the English obsession with the transfer market. He rejects the theory that spending is the answer to all ills.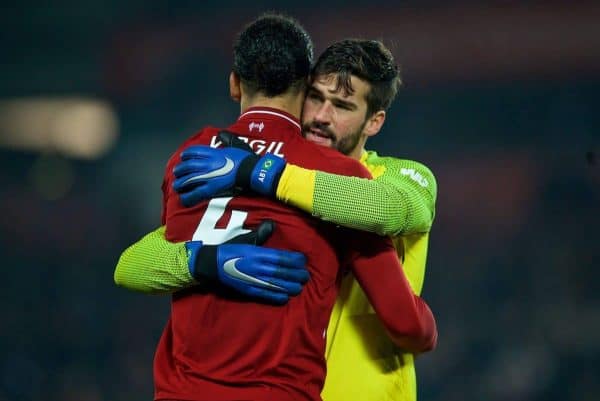 In his reign, Liverpool's transfer policy has shown the right sort of swing: from quantity to quality. The last two summers have yielded four and three major signings respectively, and that is including the comparatively cheap Shaqiri and Andy Robertson.
Before his arrival, the close-season in 2014 produced eight buys and a loan, with at least three failures among them; it may have been the year Klopp had in mind when he said "maybe that was the main problem for Liverpool in the last decade."
They were frequent traders, forever looking to rectify past mistakes in the market. He prefers continuity and coaching. There is a shift from buying players to keeping them. That brings a cost in itself: excellence tends to result in pay rises.
In the last year, Mohamed Salah, Sadio Mane, Roberto Firmino, Jordan Henderson, Trent Alexander-Arnold, Joe Gomez, Rhian Brewster and Robertson have all signed extended deals.
In addition, the comparatively recent recruits Fabinho, Keita, Virgil van Dijk and Alisson are all contracted until either 2023 or 2024.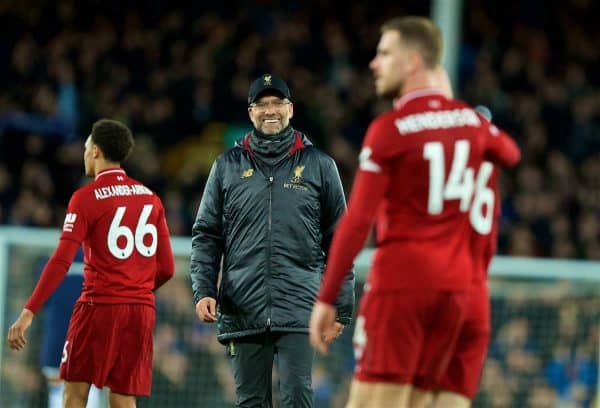 Klopp has a team for a generation, one to support a theory of a scourge of Liverpool.
"I believe that the cycle of a successful team lasts maybe four years," Sir Alex Ferguson opined in 2013; players such as Ryan Giggs obviously participated in several cycles, but Liverpool have endured too many spells that were merely punctured cycles of bumpy transition.
If it is possible a manager who likes to express confidence in his players is bluffing, or his plans will change (in July, reports emerged saying Alisson was not a target and a week later, Liverpool signed him), Klopp's comments represent a welcome antidote to the past.
They indicate that recent transfers have been largely successful—hugely so, in the cases of Van Dijk, Mane, Salah and Robertson—and that Klopp is not giving up on others, like Keita.
They have other implications. Perhaps most significantly, it suggests there will be no new No. 10, no second summer of pursuing Nabil Fekir, no alternative replacement for Coutinho (or, given his travails at the Nou Camp, no return for the Brazilian), no flagship flair player arriving for a sizeable sum.
If it feels the most obvious vacancy in the current squad, it suggests Klopp is not looking to fill it.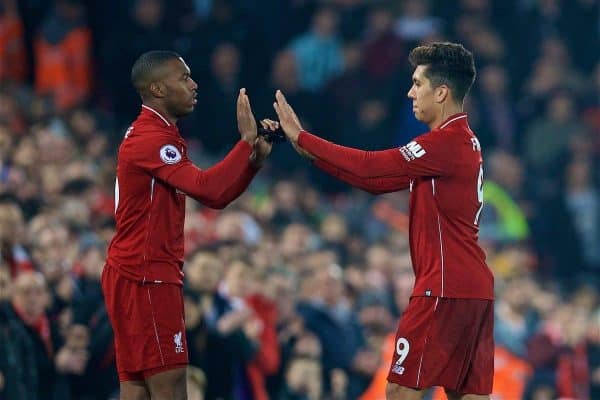 It also indicates any attacking signings would be backups. With Daniel Sturridge out of contract in the summer—though a player whose fragile frame may make him best suited to a relatively lucrative bit-part role—Liverpool could lose three strikers in as many transfer windows.
Danny Ings and Dominic Solanke have generated funds which could be reinvested. Should Sturridge or Divock Origi follow them to the exit, a reinforcement may be required but Klopp's words suggest their fee would be nearer to Shaqiri's than the record defensive deals for Alisson and Van Dijk.
And yet Liverpool's squad should already be two men stronger next season, in a fully fit Brewster and Alex Oxlade-Chamberlain. Maybe it will be further augmented by one of Ben Woodburn, Harry Wilson and Curtis Jones.
There may be a distinction between the first choices and the reserves in some positions, but they are not short of numbers.
If both Liverpool and the players out of contract in 2020, including Joel Matip, James Milner and Adam Lallana, have decisions to make, there are only two obvious openings this summer, and both very much as deputies.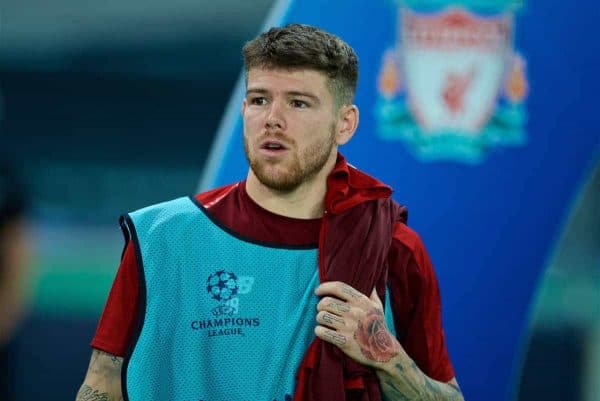 Alberto Moreno is out of contract; Simon Mignolet has made noises about leaving. Robertson and Alisson could require new understudies. Even if Nathaniel Clyne goes, the promise of Rafa Camacho and Ki-Jana Hoever and the versatility of Gomez may mean Klopp does not look for another right-back.
And if all he does is tinker at the margins, bring in three men for the second XI, it would be a window out of keeping with the past, both recent and more distant.
Because finding a summer when Liverpool did not sign a player to be a first choice necessitates a trip back in time. Perhaps it was 1986, though injuries to Steve Nicol and then Jim Beglin meant Barry Venison became a regular. Maybe 1984 or 1982, when Paul Walsh and David Hodgson came in respectively, though for considerable fees at the time.
If not, you have to go back to 1979, when Avi Cohen was the biggest buy but very much a backup to Phil Thompson and Alan Hansen.
But there is a different type of history. If Liverpool are scarred by their spending in the summers of 2011 and 2014, the reality is their last title-challenging teams have been disrupted by sales, whether of Xabi Alonso or Luis Suarez.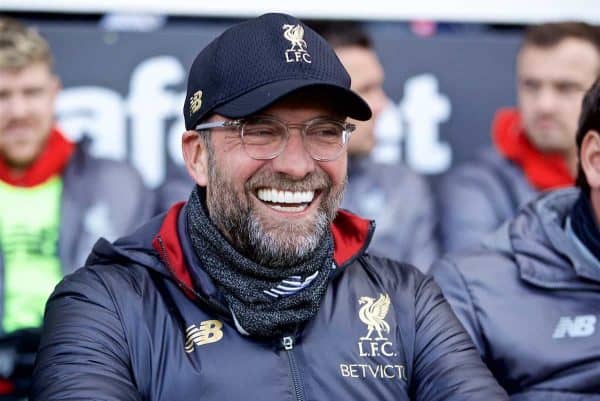 Klopp's evident belief that this time is different is underpinned by those contract extensions. Liverpool have the promise of stability, an age profile to mean there is less immediate need for an overhaul.
If last summer's outgoings made it an exception for Liverpool, a rare window when Chelsea or the Manchester clubs were not the biggest spender, this year's business could stand out for the opposite reason.
Rather than being about what Liverpool did do, it may be about what they don't if their strongest side in 2019/20 consists of men already at Anfield.