Sadio Mane is on a golden run for Liverpool of late and Jurgen Klopp says it won't be long before Mohamed Salah joins him.
Mane scored again at the weekend as the Reds beat Fulham, notching his 11th strike in as many games in the process.
Meanwhile, Salah went a seventh successive match without finding the back of the net—yet is still second-top scorer in the Premier League, highlighting how lethal he was earlier in the campaign.
Jurgen Klopp told LiverpoolFC.com that the No. 10 has found a golden touch in front of goal by simply continuing the same approach as always: work rate, intelligence and having quality.
"[Mane] is in a really good moment, of course.
"Sadio played pretty much always like this but now he is always in the right spot in the right moment. In football it's sometimes like this.
"The only thing he did when he was not always in the right spot was work and work and work."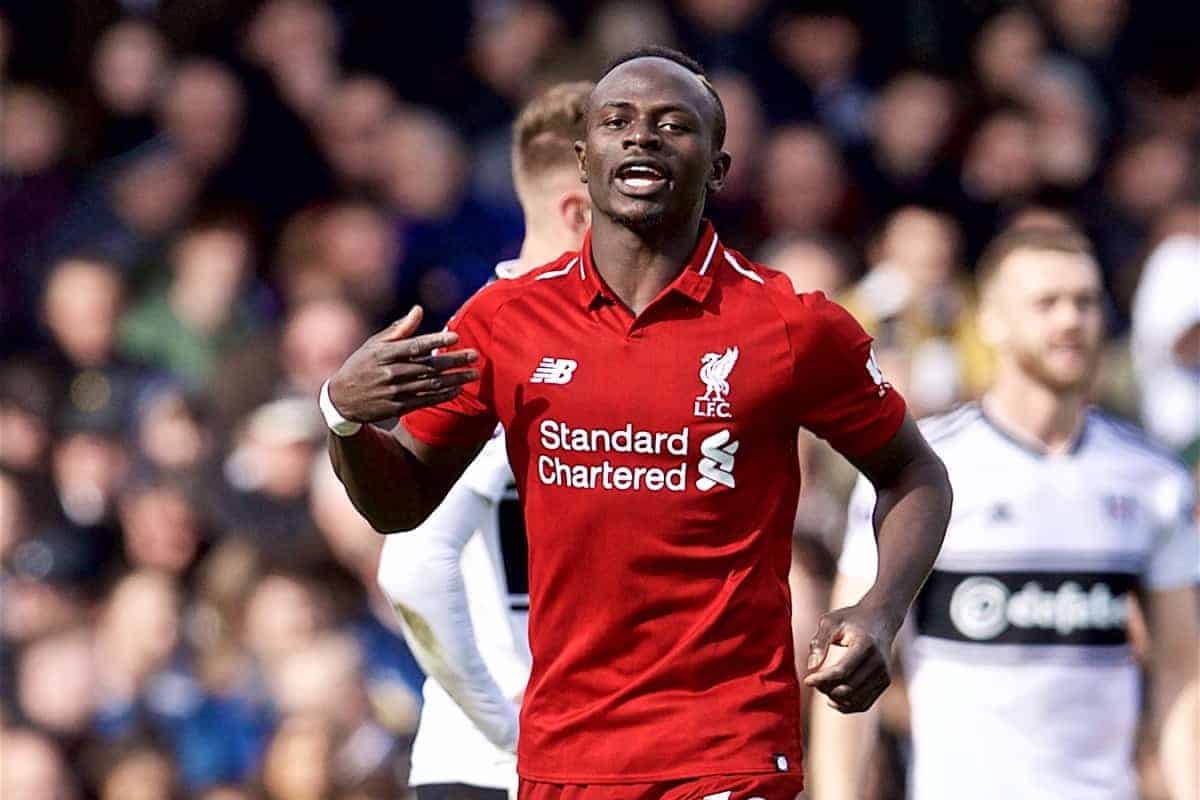 And Klopp says that approach will similarly benefit Salah, who he feels could easily have added to his tally by now but for small strokes of misfortune.
"That's exactly what Mo has to do, exactly the same: just work, do the right things and it will come again.
"He's just rather unlucky, where Sadio is lucky in the moment—he is in brilliant shape, that's true.
"But then, he is in the right shape and maybe a yard away from him is Mo, but somebody else scored; the cross from Robbo [at Fulham], I'm pretty sure Mo would have scored if Gini doesn't get the ball.
"These moments…I was a striker, I had that as well, you think, 'Oh' and then somebody else missed the chance. That's how it is, all good.
"But, of course, it's a brilliant moment for him [Mane]."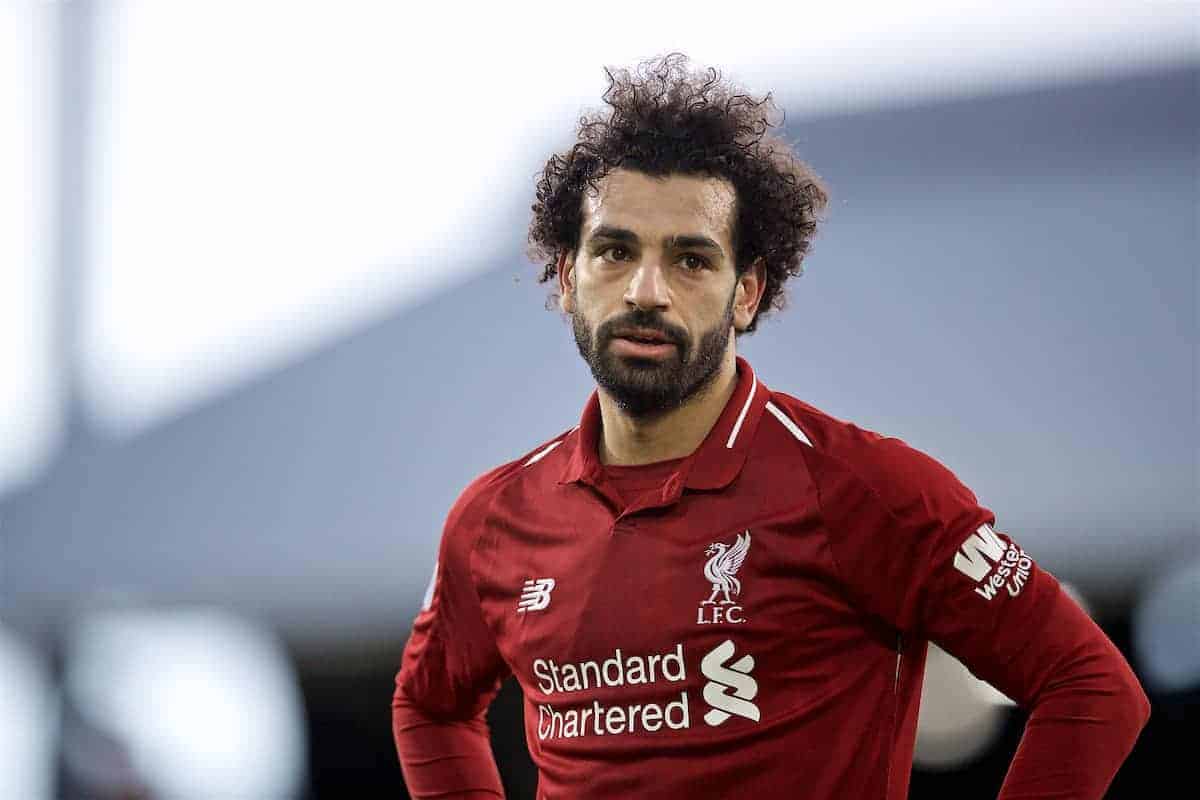 Salah has, despite his lack of goals, still been playing a crucial part in the Reds' attack.
His assist for Mane's second against Bayern Munich was sublime, while he has regularly been an out-ball to launch counter-attacks, as well as occupying the usual two or three defenders at a time.
A goal is all he's missing and Klopp has no doubt it'll come soon.
Salah back in form, at the same time as Mane is flying, might just be the defining factor to help push the Reds toward the title.