Jurgen Klopp has ruled Jordan Henderson out for Liverpool's trip to Fulham on Sunday, while providing updates on Naby Keita and Alex Oxlade-Chamberlain.
The Reds lost their captain in the opening stages of Wednesday night's 3-1 win at Bayern Munich, with Henderson replaced by Fabinho after limping off with an ankle problem.
After the game, Klopp said it is "hopefully not too serious," but also that it was "not too cool" to see a starter withdrawn after just 13 minutes.
Keita missed the trip to Munich with a minor injury, while Oxlade-Chamberlain came off with a hamstring complaint on his return for the Liverpool U23s against Derby.
Speaking at Melwood on Friday to preview the Reds' Premier League clash with Fulham, Klopp discussed the trio's fitness hopes.
"We'll have to see still. With Hendo we made further assessments and it's serious enough to rule him out for the weekend," he explained.
"The international break will be long enough hopefully to bring him back, but it's obviously a little one with the ankle, how it looked in the first place.
"So it was the best we could get but still not good enough, that's was clear. Not good, but OK.
"Naby we have to see if he can train today, the boys come in a bit later today and we have a couple of checks.
"It's positive now, but we have to see if it stays positive when he goes outside.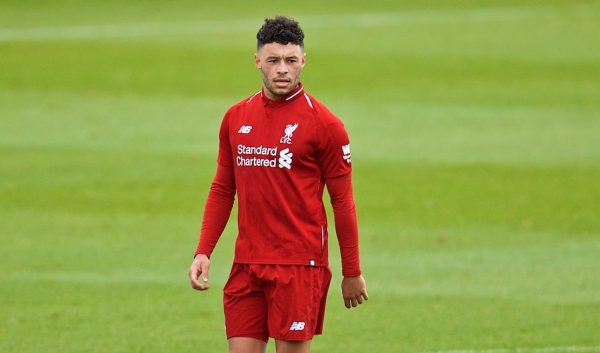 "Oxlade I heard nothing new about it but there's no rush now.
"For sure after the international break he will be 100 percent fit."
Klopp has been continually, and perhaps overly, positive on Oxlade-Chamberlain's progress since he returned to full training this year, and this could serve as a bold claim.
The hope will be that the midfielder is back in perfect shape after the upcoming internationals, but there should still be caution over his return.
It seems likely Henderson will now be pulled from the England squad, while Keita was already omitted from the Guinea selection, with the aim to recover in the two weeks between games.
Fabinho should start in the skipper's place at Craven Cottage, likely alongside Gini Wijnaldum and one of Adam Lallana or James Milner.