Some feel Liverpool have a straight forward run-in with their final few Premier League games, but Jurgen Klopp disagrees entirely.
The Reds face Tottenham at the weekend in what will no doubt be their hardest remaining league fixture—at Anfield, thankfully—while a home clash with Chelsea is also on the horizon.
Those top-six rivals aside, four of Liverpool's remaining five league fixtures are against sides currently placed 13th to 20th, leading some to suggest the Reds have it easy.
Aside from the irrelevance of that opinion—every team plays everyone else twice, after all—Klopp says it's not at all the case that it would be easy pickings in those fixtures.
Speaking to LiverpoolFC.com, the boss says the fact that each team has something to play for, be it Europe or avoiding relegation, means that Liverpool face six extremely difficult games—and Wolves on the final day could also be tricky, though they won't be in the running for either top four or bottom three.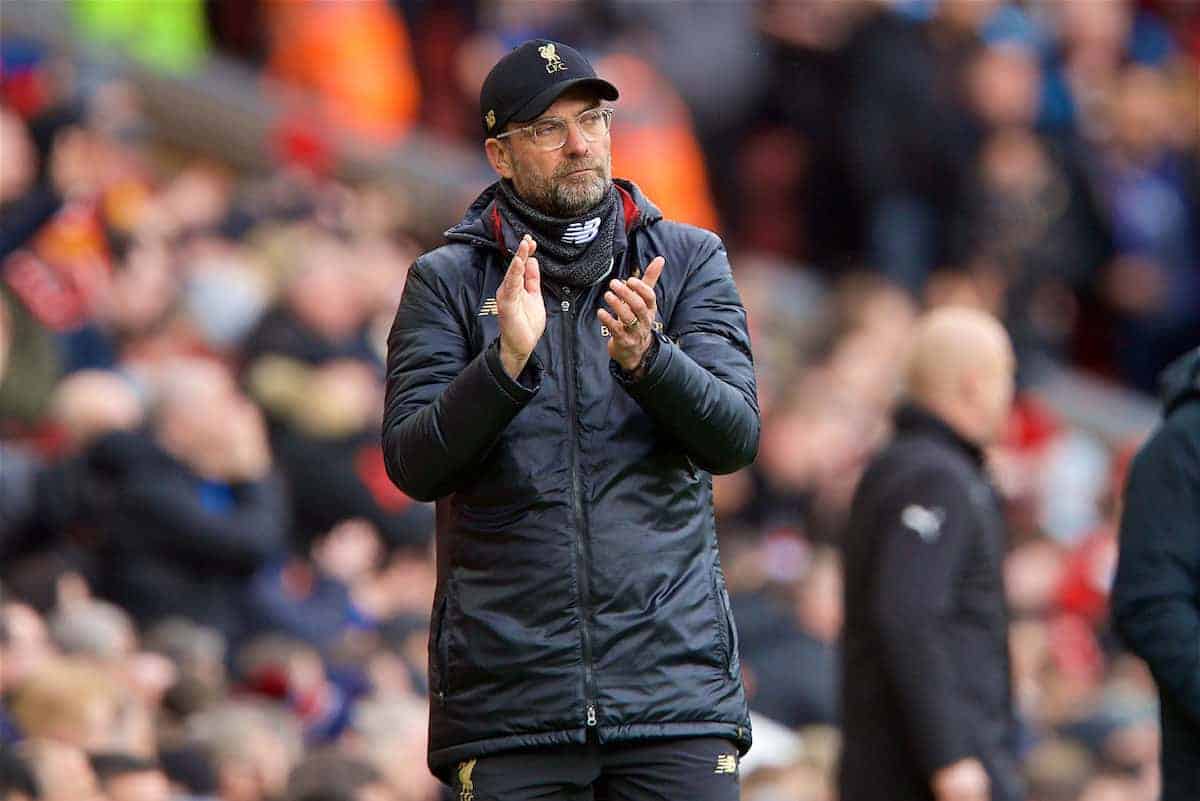 "We are now in the final weeks and there will be no interruption anymore, there will only be game after game after game and they all are very, very important.
"On the one side, opponents fight for the Champions League spots, and on the other they will fight [to stay in] the league.
"I think only Wolves in the last match, they are not fighting for Champions League and not fighting for staying in the league, but we all see what shape they are in – and they can go to the FA Cup final, so that's exciting for them.
"But these are our opponents."
While hoping to go all the way in the title fight, the Reds also remain in the hunt for a second successive Champions League final.
Klopp implies every game there is, naturally, fraught with tension, expectation and intensity, as befits such big matches.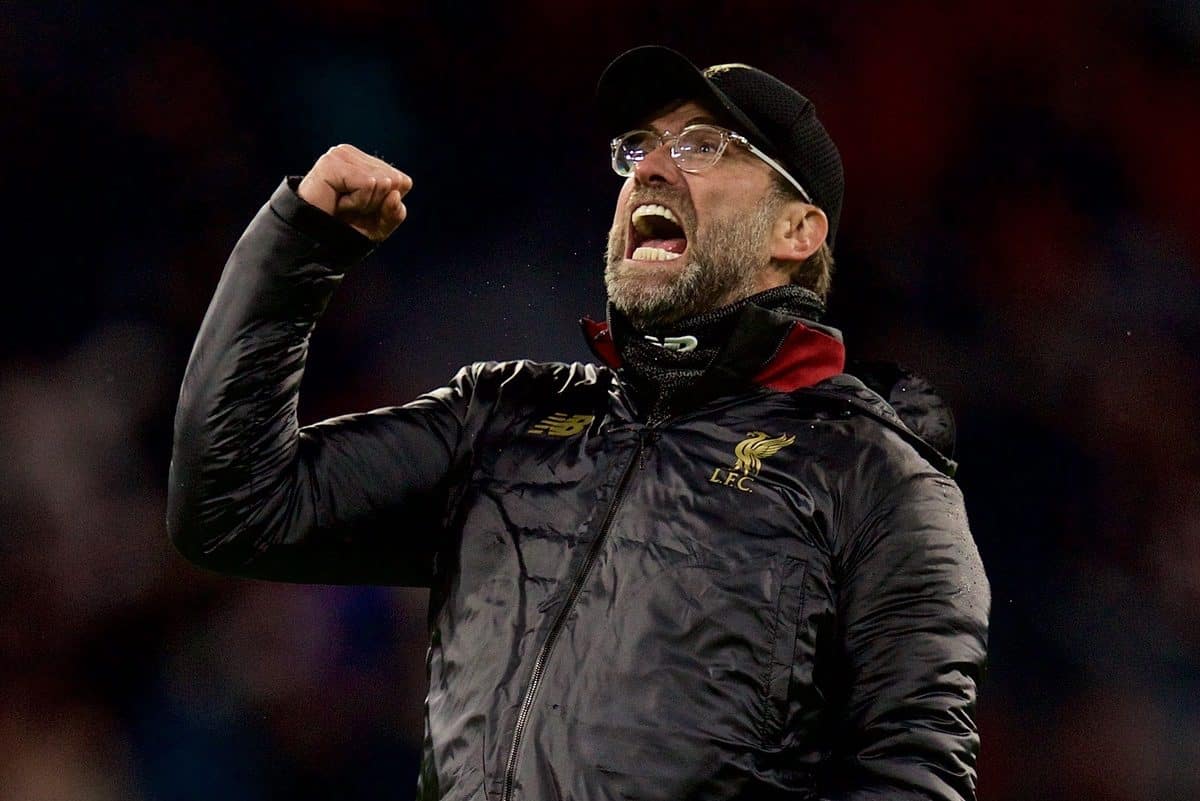 And with the final international break of the season over and done with, it's full steam ahead now to see if Liverpool's great season so far turns into one of the most memorable ones in living memory.
"Champions League, we don't have to talk about that because they are all finals, each game is a final. Hopefully we can stay in that competition for a while.
"It is nice to have a little bit of a rest in between, but on the other hand you want to keep it going in a situation like that – we won three games in one week and could have played pretty much the next day.
"We created a wonderful base, now let's use it."