We put the question to Liverpool fans over which schemer should return to the team against Burnley at the weekend—but a stranger divide emerged.
The Reds' 0-0 draw at Everton on Sunday was as frustrating as it was perplexing, given the clear chances Jurgen Klopp's team had to secure at least a goal and, more than likely if that had happened, three points.
For many, the late substitution was a point of contention, too: Adam Lallana on for Sadio Mane, while Xherdan Shaqiri and Naby Keita sat—and Daniel Sturridge—unused on the bench.
With Burnley coming to Anfield on Sunday, there is no more room for error; Liverpool must show positivity and creativity, a ruthless and clinical edge, win the game and remind themselves of how to attack the rest of the season.
To that end, Shaqiri or Keita may well be called upon to offer a different attacking thrust—so we asked supporters which of the duo should be first in line to make Klopp's lineup.
The results were…unexpectedly divided, yet ultimately even.
On Facebook, over 30,000 supporters had their say and emphatically clamoured for the Swiss wide man to be restored.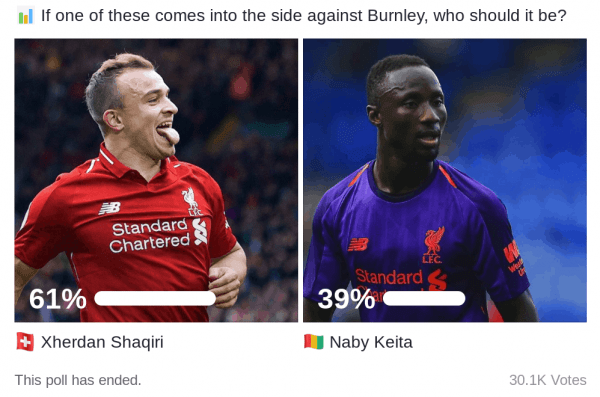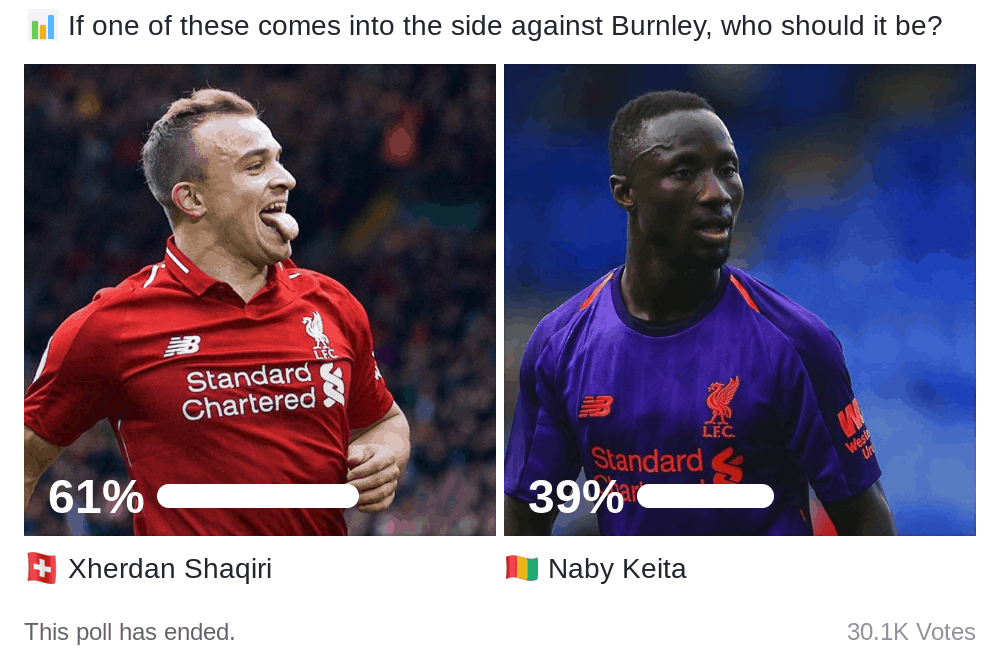 Meanwhile, the same question was put to those on Twitter, where over 8,500 people felt equally as adamant…but in this case, it was the Guinean who was in favour!
? If one of these comes into the side against Burnley, who should it be?

— This Is Anfield (@thisisanfield) March 5, 2019
A quirk of preference across each social network means each player received 61 per cent of the voting in their favour.
Of course, by pure numbers that means more opted for Shaqiri—but the spread of preference is an interesting one to note, where voting is usually relatively equal across both platforms.
The wide forward, who had a great start to the season before tailing off, was praised in some quarters for the creativity he can bring.
"Don't understand why Shaq not getting game time, he's the type of player we need and needed on Sunday to open up defences," said Jason Barnett—but the counter-argument was given by Samuel Onuoto.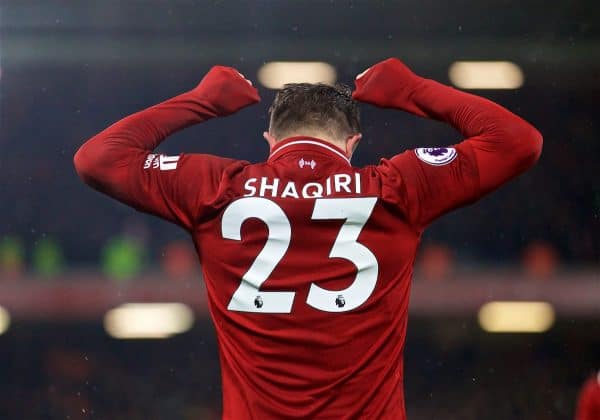 "Shaq is a defensive liability and requires us to change our shape up front (Move Salah to the center). So if I had to change our midfield…it would be to bring in Keita."
Clay Quarchioni had a succint message on the choice—"Bloody BOTH!"—while Aaron O'Neil feels there's scope to find room for Shaqiri, even if it's not a straight like-for-like switch into the team.
"Give Shaqiri a chance in midfield behind the front three for a change. A player with such a fantastic passing range should not be left on the bench."
Facebook might have been the domain of Shaqiri overall, but even there, fans were keen to point out Keita has plenty to offer.
"With Fabinho bossing the DM role we need Naby to step up and give us the unknown element that Burnley haven't encountered yet," said Andrew Dickson, and Ryan Packer noted that Keita—before he was recently left out—looked as though he was "starting to find form."
The counter-balance for both players was provided by Julie Cepulis, who suggested that inconsistencies are the reason for them being sidelined at present, with Shaqiri "weak defensively when the opposition goes on a counter-attack" and Keita "giving the ball away too much" when control is needed in midfield.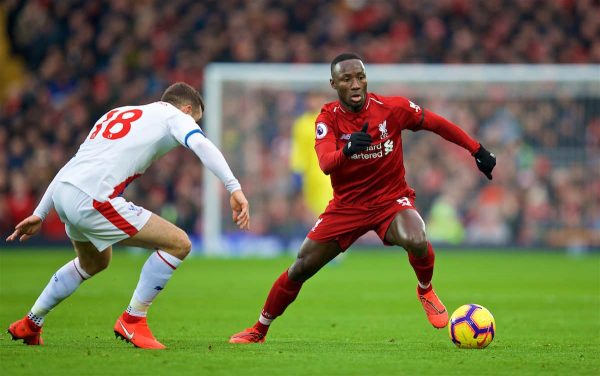 On Twitter, there was a general feeling that Keita's recent upturn could be continued against the Clarets.
"Has to be Naby, you get the impression he wasn't thrown into the cauldron of the last few games to protect his growing confidence," said Stephen Wensley. "Burnley should be an ideal time for Keita to continue his progress."
However, with the Reds somewhat shot-shy in recent weeks, it was also pointed out by Abeiku Acquah that Shaqiri's penchant for hitting efforts from distance might come in handy "for his scoring ability and strikes from long range."
It should be noted, also, that plenty of respondants on Twitter called for both players to come into the XI—though suggestions as to who should be left out by Klopp to make room for them against Burnley were strangely absent!