Liverpool will find out their opponent in the Champions League quarter-finals on Friday, but who do supporters ideally want to draw in the next round?
The Reds progressed to the last eight of Europe's elite competition through a comprehensive 3-1 aggregate victory over Bayern Munich, with all four goals coming in the second leg at the Allianz Arena.
After a difficult 0-0 draw at Anfield, this was a statement performance from Jurgen Klopp's side—not only in the context of the Champions League, but also their pursuit of the Premier League title.
Now in the pot for the quarter-finals, Liverpool will learn their fate at a ceremony in Nyon, Switzerland at 11am on Friday.
Alongside them in the pot are Porto, Ajax, Barcelona, Man City, Man United, Spurs and Juventus, with no restrictions over who they can face.
Ahead of the draw, Henry Jackson (@HenryJackson87), Joel Rabinowitz (@joel_archie), Jack Lusby (@jacklusby_), Karl Matchett (@karlmatchett), Patrick Pilov (@PatrickPilov) and Jonathan Higgins (@Jhiggins3) discussed their ideal opponent for the last eight.
The "weakest team left," Porto…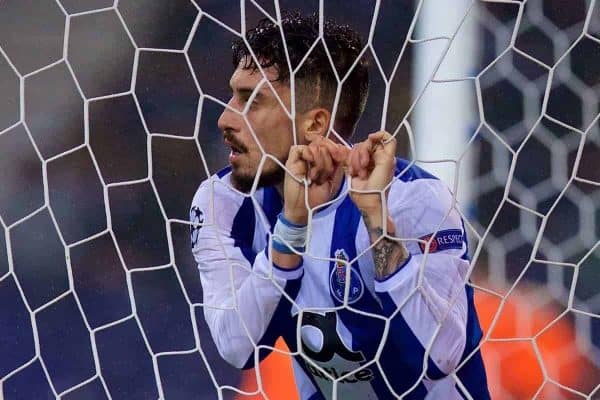 I want Porto, quite simply because they're the weakest team left in the competition.
It is going to be a hectic period in Liverpool's season during the quarter-finals and the worse the opposition, the more it will aid tiring legs and a Premier League title challenge.
I don't have the nerves to draw Man United, while Juventus are the worst possible outcome. They're my favourites to win it now.
Henry Jackson (@HenryJackson87)
Ajax and a meeting of two "iconic" sides…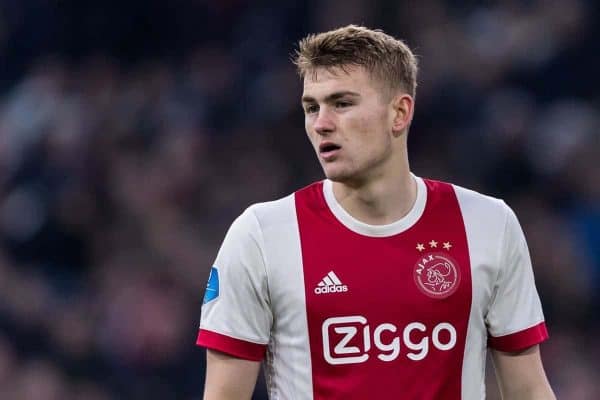 This one has all the tradition and heritage of two iconic European heavyweights, and Amsterdam would mean minimal hassle in terms of travel for Liverpool.
Ajax were superb against Real Madrid and have some excellent young players—they'd give Liverpool a real test.
But I think you'd definitely fancy Liverpool to have too much for them over two legs and progress to the semi-finals.
Joel Rabinowitz (@joel_archie)
A "comfortable" all-English tie with Spurs…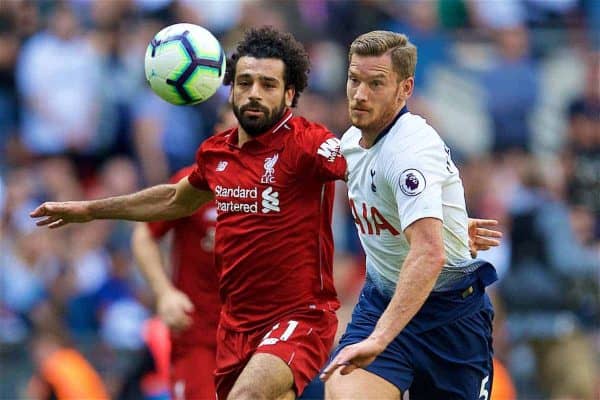 I was going to go for United, and argue that a high-profile all-English clash would be perfect for the quarter-finals.
But instead I'm hoping we draw Spurs, who despite a resounding victory over Dortmund in the last 16 should be considered one of the least-feared sides left in the competition.
We've already beaten them this season, have lost just once in our last 13 meetings, and with their paper-thin squad I can see them continuing to struggle as they weigh up a Champions League run or a top-four race.
It may not be the most glamorous of ties—and sure, Amsterdam or Barcelona are both cities well worth visiting—but it's a comfortable one that I would be very confident of Liverpool coming out on top in.
Jack Lusby (@jacklusby_)
Another "memorable outing" against Barcelona…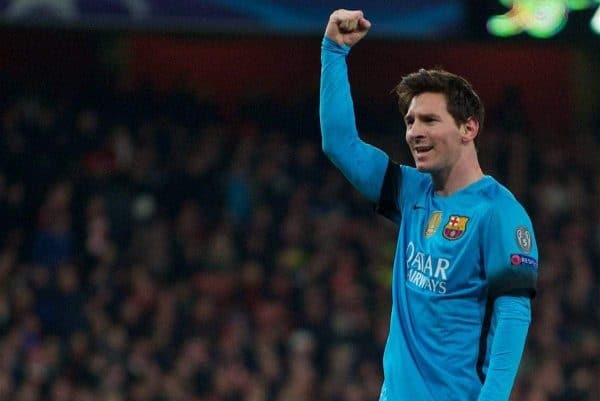 Barcelona would be a really intriguing draw for Liverpool.
I'd rather Man United and City drew each other to be quite honest—tie-up City's attentions to those games and maybe give us a marginal swing in the title chase—and I don't really want an English side this early.
So Barcelona: the chance to go head-to-head with more of the biggest names on the planet, pitch our fantastic team against another favourite, play at another great stadium.
We've had a memorable outing or two against FCB in the not-too-distant past and, while they are still clearly a fantastic and formidable side, I do feel this year's outfit is marginally down on a year or two back.
Of course, if the Reds draw them and prevail, we can expect to hear all about how this Barcelona side is many levels below the MSN version and how Spanish football in general is on the decline…
Karl Matchett (@karlmatchett)
"Why not challenge the best" in Juventus?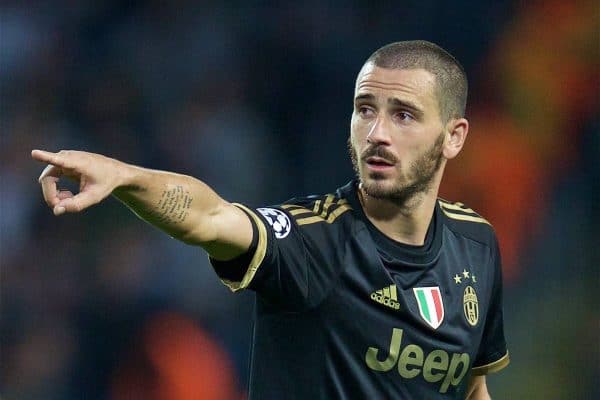 With four English teams in the quarter-finals it seems almost written in the stars that we are going to draw one of them.
It wouldn't be less of a challenge than any of the other remaining teams but when competing in Europe and for the most glorious of tournaments I want us to compare ourselves to the giants of Europe.
Don't get me wrong, last year was an amazing experience but our only real challenge against a giant was in the final and that was an unfulfilled one.
This year we've come up against one of the most talented squads in Europe in PSG, but they've never gone past the quarters in the majestic tournament.
Now we've beaten a giant in Bayern Munich, whom like us have won the trophy five times. It's these games that Liverpool are build for.
So why not challenge the team that has been one of the best and most successful ones in Europe over the last four years? A team that has been in the Champions League final in two of the last four years and were unlucky to get beaten by Real Madrid last year.
Furthermore, it would give us a possibility to redeem ourselves to the one player left in the tournament who won against us in last season's final.
And nothing would be more fulfilling than to wipe the smug smile off of Cristiano Ronaldo's face and while in the process showing Emre Can that going to Juventus to compete for trophies was the biggest mistake of his career.
Patrick Pilov (@PatrickPilov)
A "low-key" quarter-final, no English sides…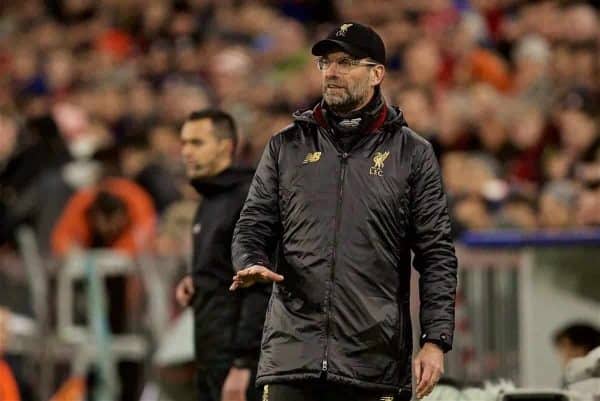 With four English teams in the last eight there is a high probability of been drawn against a fellow Premier League side.
When asked if he would to avoid this Klopp said "we all would do that, we all would say the same in the Champions League, let's try to play teams from Europe."
Liverpool are indeed more than capable of beating any of the remaining seven teams over two legs but I would have to agree with Klopp that it would be better not to face any of the English teams.
Already as it stands there in an insane of amount of hyperbole with media coverage and reaction to Liverpool games, can you imagine how overboard this would be with an all-English quarter-final?
Will Liverpool well and truly fighting a title challenge in parallel to this European campaign the best thing would be for as low-key as possible a quarter-final tie.
Without been disrespectful to Porto they are the team everyone wants to face. Liverpool comprehensively defeated them last season in their last-16 tie during the run to Kyiv, a result that will have no doubt left nightmares with the current Primeira Liga champions.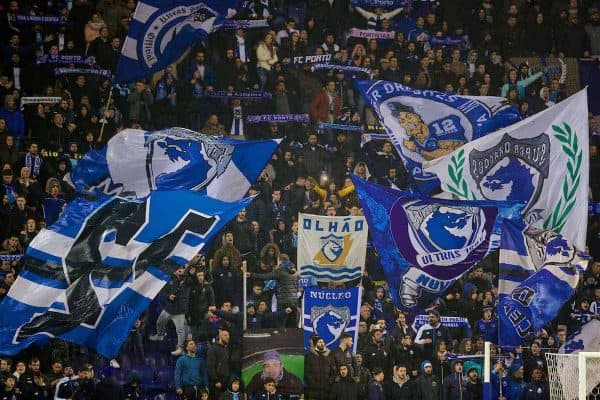 While Ajax were very impressive in their comeback at the Bernabeu in knocking out Real Madrid, they would be my next personal favourite quarter-final tie.
While Liverpool would not fear them, Juventus and Barcelona are teams you would ideally like to avoid also.
We will find out on Friday morning who it will be, but one thing for certain is that I cannot wait for another big European night under the lights at Anfield.
Jonathan Higgins (@Jhiggins3)