Sadio Mane says Liverpool have seven "finals" left in the Premier League and believes the team has what it takes to cope with expectation and winning.
The Reds' No. 10 has been in incredible form of late, scoring 11 in his last 11 games to keep the team on track, domestically and in Europe.
Having also scored during the international break with Senegal, Mane has spoken about how there is a great following for Liverpool now in his home country.
It has been a long journey for the forward, from trying to make his way as a hopeful starlet from a small village—right the way to the top of the game's elite.
Now, he's hoping he can repay all those who helped his journey by landing major honours with the Reds this season, as he told the Mirror.
"At that time [as a youngster], I dreamed just of playing for one of the big teams in my country, I wouldn't have believed I could be in a big league with a club like Liverpool fighting for the title.
"But here I am! It would mean so much to me and to people in Senegal to lift the trophy.
"Now, so many people in ­Senegal follow Liverpool and, if I can win the Premier League here, I promise you there will be a lot of joy in Senegal too!"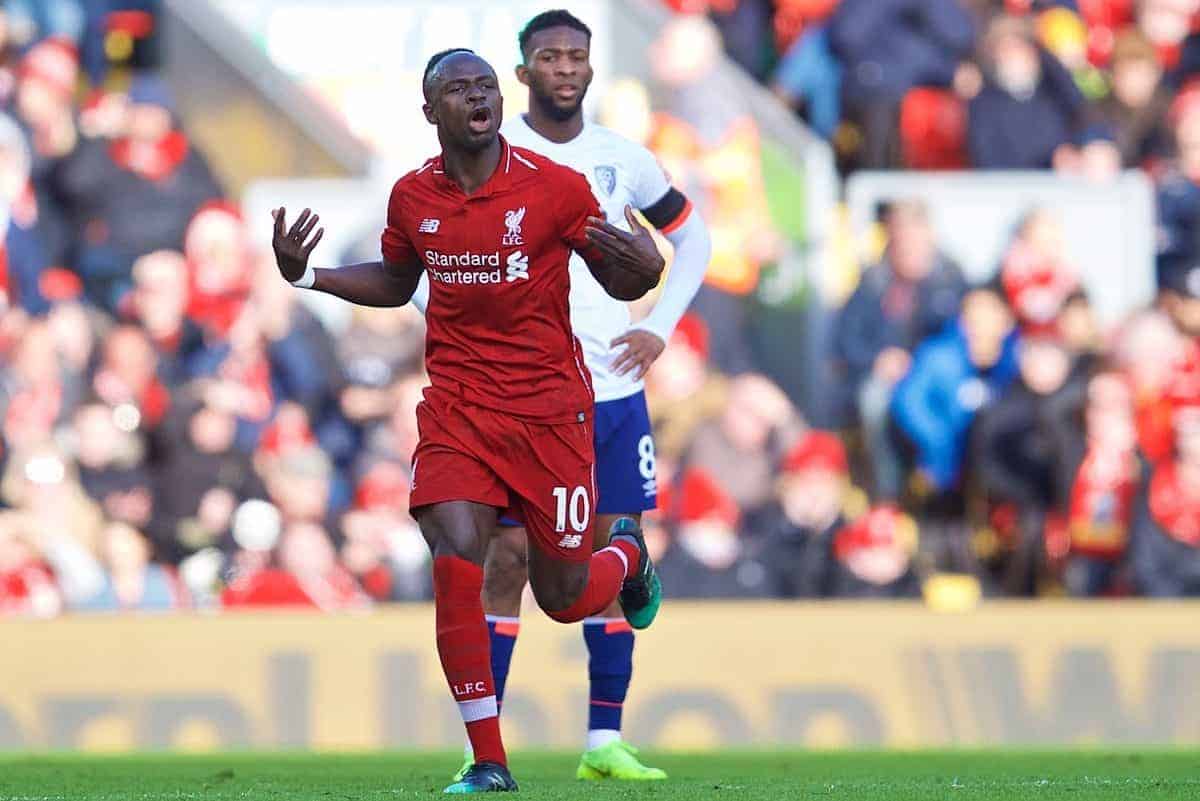 Mane believes his team-mates have what it takes to go all the way and they know they can return to the top of the table with a win over Spurs on Sunday.
Even though Man City will again have a game in hand, Mane points to the history of Liverpool Football Club as evidence of how they won't be deterred in their pursuit of the trophy.
"If you look at the history of this club, it has always fought in the most difficult moments and has achieved special things when it seemed impossible.
"Liverpool is a champion team and we've shown that this season, even in matches as demanding as Munich. That result proved to us what we can achieve."
It'll need Mane and Co. on top form to find a way past Spurs, but the Reds have already beaten them once this season.
Another big performance, and perhaps another goal, from the Reds' No. 10 would go a long way toward taking the team another step closer to the title.