Steven Gerrard has insisted Liverpool fans were never a hindrance in the title race as he opened up on the "wounds" which remain over the 2013/14 season.
The 2013/14 Premier League season is one which is ingrained in the memories of Liverpool fans and all the players involved such was the dramatic way in which it ended.
The title challenge from Brendan Rodgers' side came out of the blue and offered supporters their first glimpse of a shot at the league title since 2009, a journey which made all involved giddy by the possibility.
For Steven Gerrard it offered the opportunity to clinch a title which had long eluded him, but an untimely misstep against Chelsea paved the way for Manchester City to beat Liverpool to the post.
It left the boyhood Red with a wound which will not be healed regardless of how the 2018/19 campaign ends, as he explained to the BBC.
"This wound's been open since my experience [in 2014]. I hope Liverpool [win] but it won't make my wound feel any different.
"I don't over-think and drive myself crazy over it but at the same time, I have been honest and open.
"It was such a big year. It was the trophy that eluded me so of course I am always going to look back and wish it was different."

Having lived and breathed Liverpool Football Club for his entire life Gerrard has the unique understanding of how desperate Reds around the world are for the 29-year wait to end.
This level of desire and passion from fans can sometimes be perceived as an unwanted source of pressure, but for Gerrard he only sees the Anfield faithful as an instrumental support system for the team.
"It is normal that the supporters want it more than anyone.
"I was a local, a supporter who had been there since I was seven. It was difficult for me at times but I didn't feel suffocated by the fans. I saw it as a help rather than a hindrance because they were right behind us.
"The team have a great leader in Jurgen who, I am sure, is trying to take a lot of pressure and anxiety away from them."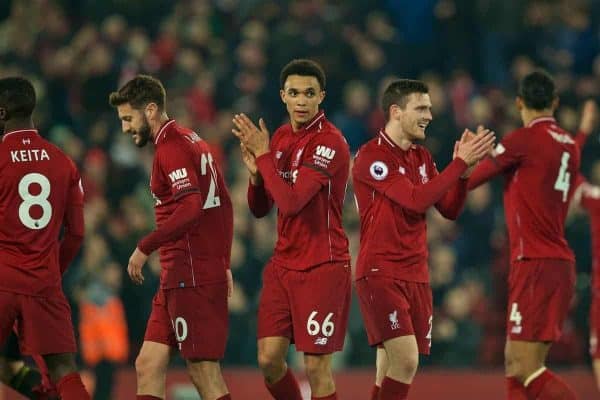 With Liverpool currently experiencing one of their best ever Premier League campaigns, having amassed 70 points with nine games to go, Gerrard insisted their season cannot be judged solely on where the Reds finish in the table.
"Certain people around the world will see it as failure but that is football and opinions. Jurgen has taken the squad forward giant strides. He is doing everything he can.
"Sometimes in football, if someone beats you to it, just, you have to hold your hands up and say the better team won.
"I hope that is not the case but I don't think you can be too critical if you have been fantastic yourself and have done ever so well to be in it in the first place."
While the Reds' next challenge in their bid to overturn a one-point deficit at the top awaits on Sunday, Gerrard has his own season with Rangers to focus on with his side currently sat in second place with ten games remaining.