Xherdan Shaqiri has played a peripheral role for Liverpool of late, but an update from the Switzerland national team perhaps gives an insight as to why.
Shaqiri was a key player for the Reds in the first half of the season, regularly coming on as a game-changing impact sub or else earning himself a succession of starts.
In 2019, however, he has had a significant drop-off; a run of poor form around the turn of the year, before falling off the radar entirely.
Despite being available on the bench to Jurgen Klopp, the Swiss international has not played since a 20-minute cameo at Old Trafford, missing five games since then, and indeed that appearance is his only one in Liverpool's last eight.
Nothing official has emerged from the club as to why he has not been more involved, but the Swiss national team's Twitter account have explained the winger's omission from the squad this week.
The nature of his injury isn't perhaps as specific as most updates, however—but given the affected region, perhaps that's for the best: "The player suffers from inflammation in the pubic area."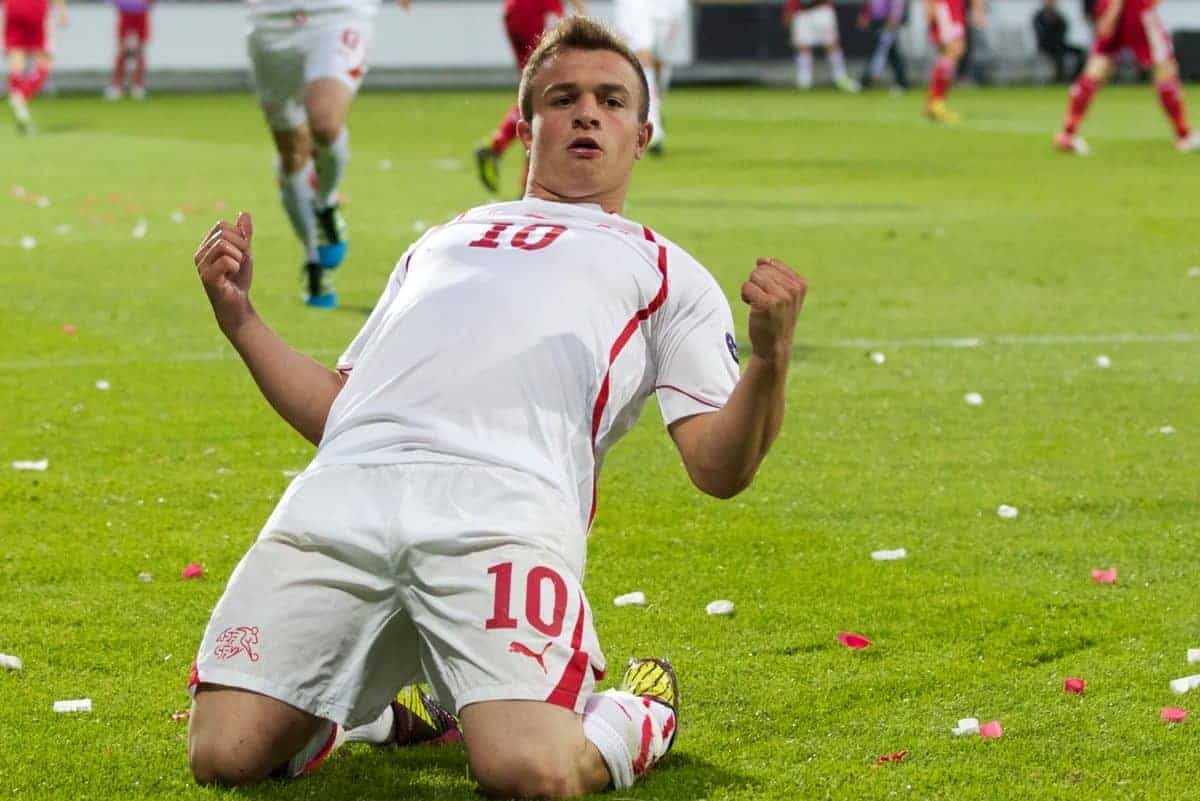 Now, all joking aside about being overly excited for Liverpool's season or Champions League draw, there's no suggestion that this has been an ongoing complaint.
It's entirely possible this is a recent development which merely sidelines him for the coming week.
On the other hand, if it is a genuine complaint which has been affecting Shaqiri for a number of weeks, then it casts his non-involvement in a whole different light.
Some have suggested that the No. 23 has somehow lost the trust of Klopp, or that there are training issues; however, if he has been suffering from an irritating injury but has still been named on the bench, the reverse is true.
Klopp clearly still values him highly, so much so that he wants him available to call upon if the Reds really need him, but he won't be unnecessarily risked.
Either way, the hope for the run-in will be that Shaqiri recovers fully in the coming days and weeks, both in terms of fitness and in form.