Virgil van Dijk has been on international duty as captain of the Netherlands national side, but thoughts of Liverpool's season are never far away.
The No. 4 has been hugely influential throughout the entire campaign, bringing solidity to the defensive line and, of late, a presence at the other end of the pitch.
A helping hand—or head—to score against the likes of Bayern and Watford have seen Van Dijk's mass appeal rise even further and he continued that recent goal streak by netting for Netherlands against Belarus.
Now it's back to club matters, though, and the Dutch captain says the feeling around Anfield is that the club are on the right path and extremely optimistic.
"With Liverpool, we are where we want to be. Everything is positive," he told reporters.
"We are in the race for the Premier League, and in the race for the Champions League. It is going to be very tough but we will challenge until the end in both of those competitions."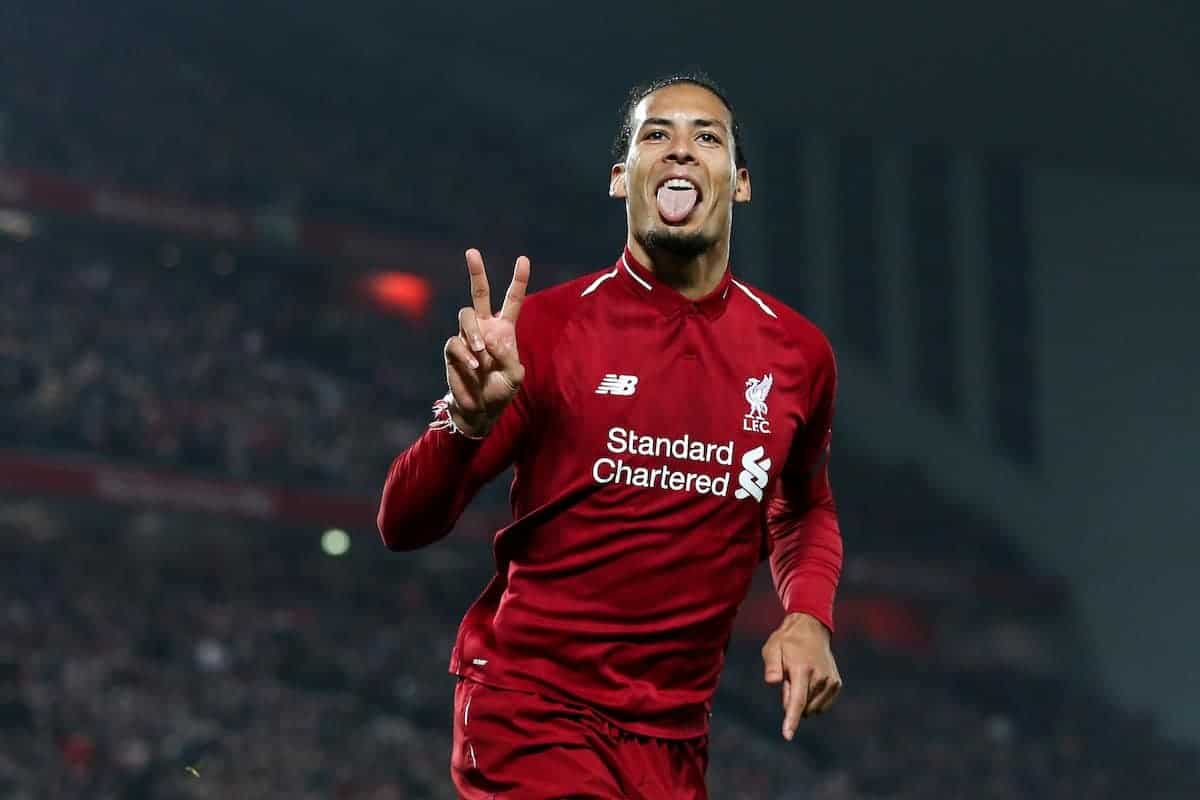 The Reds sit top of the Premier League table, with Man City two points back with a game in hand, while in the Champions League Liverpool will face FC Porto for the second year running.
Van Dijk says last year's run to the final will be of benefit, but the fact the Reds beat Porto a year ago means nothing.
"The experience Liverpool had in getting to the Champions League final last year will help, but it doesn't guarantee anything this season.
"People are saying that Porto is the easiest draw ever – but they are a very difficult team to play against. They are not in the quarter-finals for no reason, and we have to be ready for them."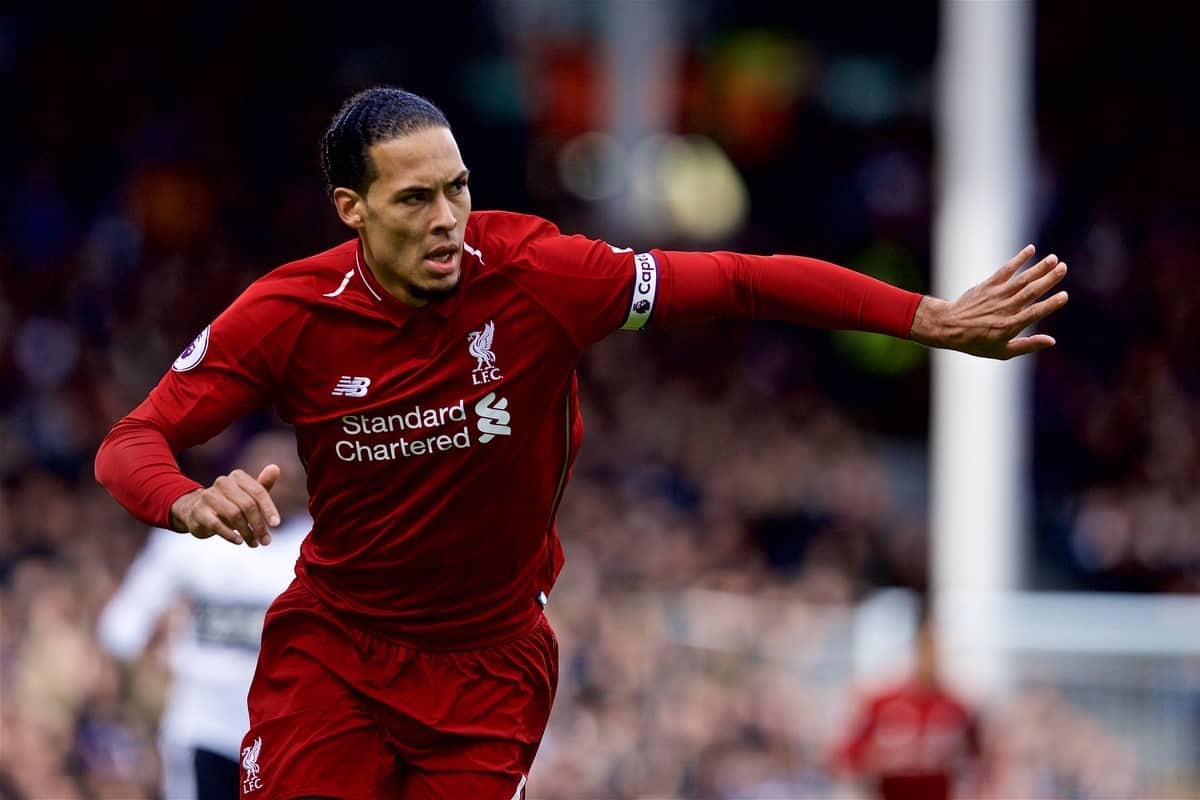 His excellent campaign has made him favourite for the PFA Player of the Year award, which was last won by a defender in 2004/05. The current holder is team-mate Mohamed Salah, but Van Dijk isn't too fazed by talk of winning himself this year—jokingly suggesting he could help skew the votes.
"It's nice if people talk about me for Player of the Season – there are a few players who have doing outstandingly well in the Premier League.
"And I'm not sure [if] I will vote for myself – we will see!"
The imperious centre-back will be critical to any success Liverpool do go on to achieve this season; hopefully his great recent form continues into the weekend, as the Reds host Tottenham in the Premier League.