Liverpool supporters enjoyed another memorable away day in Europe as the Reds beat Bayern Munich 3-1 in the Allianz Arena on Wednesday.
* Video above from BT Sport; geographic restrictions may apply.
Everything surrounding this particular second leg made for a tremendous build-up: the fact Bayern are—like the Reds—a European giant, the incredible setting of the stadium itself, the finely poised tie at 0-0 ahead of kick-off.
Supporters understandably made the most of the trip and the occasion, and the video above from BT Sport's No Filter series captured the emotion and the jubilation for fans along the way.
Noise from the stands was relentless all night; if it wasn't the constant drums and chants from the home support, it was the travelling Kop who could be heard from up on high, with Allez Allez Allez getting multiple airings.
The reaction of the pundits as the goals went in was interesting to note—as was Owen Hargreaves' half-time assertion that Bayern "controlled the tempo"—on an evening where Liverpool ensured all four Premier League teams made the quarter-finals of the Champions League.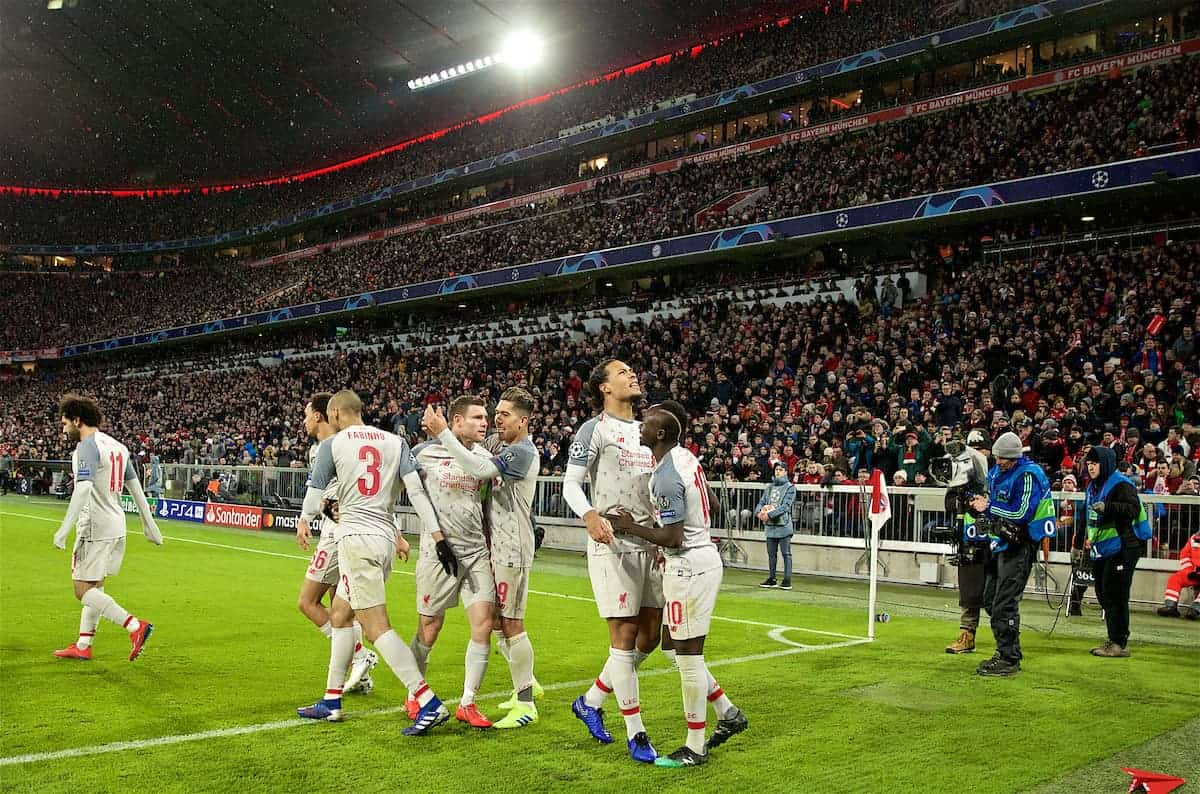 When Virgil van Dijk powered in the header to virtually, even at that stage, seal the Reds' progression, the shot of the away fans celebrating above the silent majority is one to live long in the memory.
Indeed, Van Dijk's goal itself gets more impressive with every viewing!
You'll Never Walk Alone was belted out by the fans after Mane's diving header for 3-1, and Liverpool's Champions League adventure continues.
The commentary during the match included the now-accomplished line "Liverpool need to make history tonight; they've never beaten Bayern here in Munich."
Mission accomplished!