Morale on Merseyside is arguably higher than ever before in the Premier League era, and this is largely due to the belief instilled by Jurgen Klopp at Liverpool.
Belief. Noun. An acceptance that something exists or is true, especially one without proof.
That's what the Oxford English Dictionary tells us, anyway. It's hard to exactly quantify belief, with its varying extents and realities.
Klopp held his first Liverpool press conference in October 2015 and repeated his aim that he wanted to turn Reds from doubters to believers.
It wasn't a gimmick, a throwaway phrase or something fed to him by the PR department: it was his own message, ambition and priority.
He was going to get it across to the waiting media come what may, despite his niggling fears of a language barrier.
Get it across perfectly he did. Almost as perfectly as he has now put it into practice.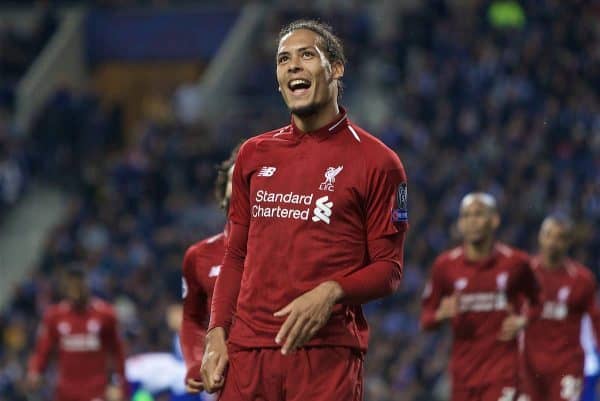 Liverpool Football Club, top of the league and back-to-back Champions League semi-finalists, less than four years later.
Of course, this season could end with nothing to show. It's still very much possible. But who right now doesn't believe Liverpool are back among the cream of European football?
Those four years have already produced two European finals, and could well offer up another. That's madness.
What else is madness is the volume of belief which really has permeated into every crevice of this football team, and every supporter.
Tell me now Liverpool will be in the semi-finals of next season's Champions League as well and I'll probably believe you.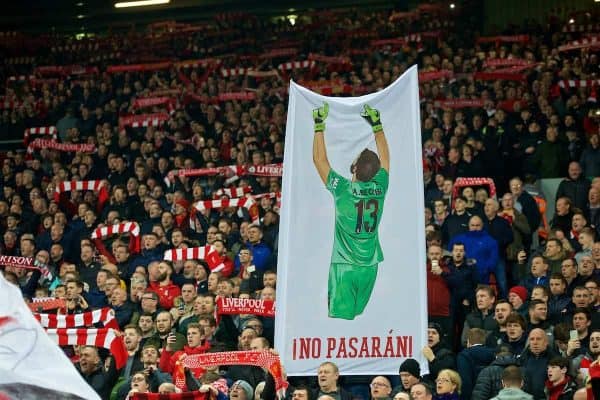 Outside of the fanbase this must seem like an endlessly saccharine wave of nausea, and fair enough. They can do them, and we'll do us. This is a golden age for Kopites.
I've never seen a Liverpool team this good, this well-rounded and this able. Perhaps you haven't either, depending on your era.
The Reds have stamped their passports for the semis and we've been swept alongside with minimal fuss.
When was the last time a Champions League campaign felt like business as usual to this degree?
Pride was at an all-time high when Brendan Rodgers' Liverpool side finally got back to the European holy land after years of exile…but that was a car crash from day one.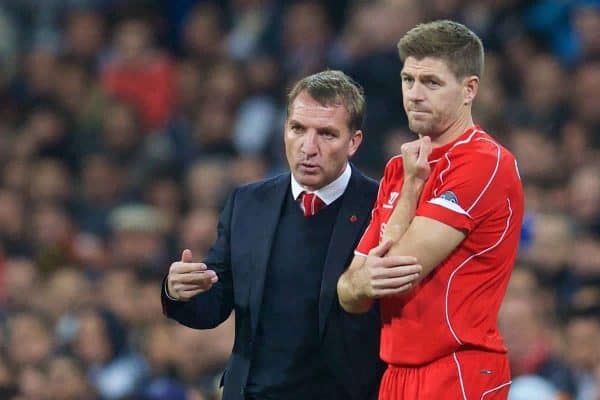 In a way that made the whole thing all the more painful. The Reds of 2013/14 almost defied belief and won the title, yet were ushered out of the following Champions League like an unwanted scally at a VIP party.
"You think you're tough again, kid? Let's see how tough you really are." That European run was a humiliation and made some psychological scars for sure.
Which is why when Jurgen strolled across that bright green Anfield turf in late 2015 and started orating about belief and believers and driving together, people weren't exactly sure what that meant.
Hope was rife, of course. One of the best managers in world football was coming to Merseyside, a new dawn upon us.
But was this to be a belief in a Liverpool side which would regularly be back in the Champions League, giving it a respectful go but nothing more?
This was a Liverpool team who knew its place, in terms of ownership and spending power. The realms of possibility were set…or so we thought.
Klopp and Co. knuckled down, and the Reds got both smart and savvy.
A starting bench in that first game against Tottenham boasting the likes of Jerome Sinclair, Connor Randall, Joao Carlos Teixeira and Adam Bogdan set the tone.
The club were still struggling to slip Mario Balotelli out of the back door, and to say fans weren't hoping to believe in anything too major would have been fair.
Compare that to now, in such a relatively short space of time. It beggars belief.
The Reds have spent within their means, and most importantly got a huge amount of key decisions correct.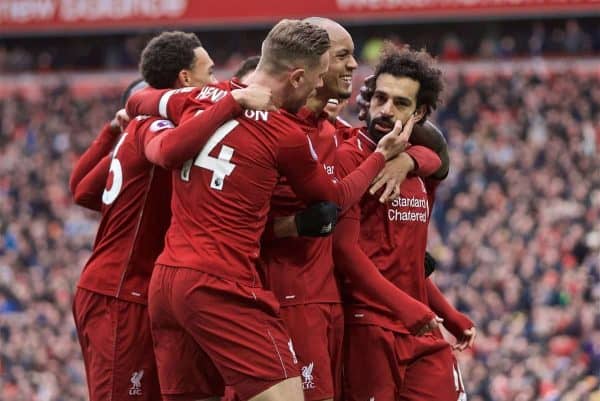 It's difficult to assess the mood right now given every week is bedlam.
Liverpool are somehow still blazing a title race against the finest, most competitive side in Premier League history—and looking like the strongest team in European football at the same time.
Every seven days or so is now throwing up a potential heart attack. Many still haven't got over Southampton. In the dead of the night I'm still bolting upright urging Mo Salah to pass to Bobby Firmino.
This is everything we've ever wanted and it's happening in the most extraordinary of ways. If you can't savour these days, these moments and this feeling right now, you can't savour anything.
A stat did the rounds last week showing that City, should they win each of their remaining games, will have denied Liverpool the league title and respective statuses of being centurions and also 'Invincibles'.
Their victory at the Etihad would have theoretically put an end to all that…and yet what a statistic to be included in.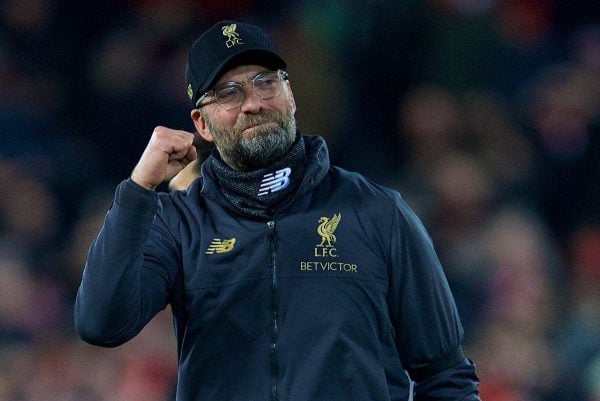 Bittersweet, naturally, and the heartbreak would be endless. But this is a Liverpool which has risen from the ashes while City ready for the courts with UEFA, regarding their unscrupulous spending.
Jurgen Klopp may have promised things, and needs little reminding that a trophy is yet to be hoisted.
Though whatever happens in these final weeks one thing has been signed, sealed and delivered. Belief is back. This football club now believes again like never before.
Belief can conquer all. And it's never going to stop.