Jordan Henderson has looked revitalised over the past two games after being used in a more natural role, so what can we look forward to in the weeks ahead ?
A sub appearance against Southampton and a start against Porto.
That's how long it has taken for the Liverpool captain to not just reaffirm his worth to the team, but also to suggest he has a key role to play in the dual challenge over the rest of the season.
Released from being the deepest midfielder and playing as a No. 8, Henderson has been forward-thinking, energetic, inspirational and, crucially, has delivered end product.
Indeed, he has been rather reminiscent of a midfielder Liverpool had in their squad the last time they were involved in a title fight.
Coincidentally, that player wore No. 14 and went by the name of Jordan Henderson.
This New, Old Role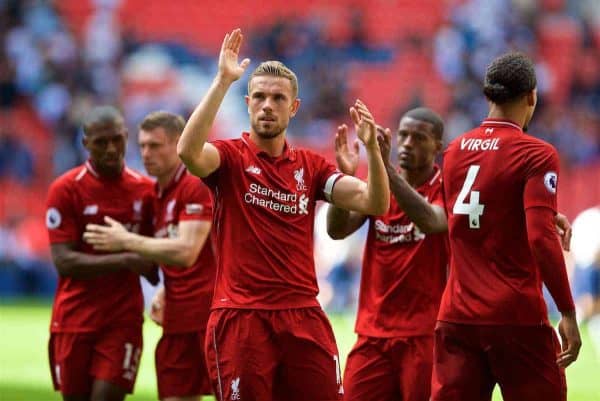 The statistics of Henderson's output back in 2013/14 have been everywhere over the past few days, such have been the throwback nature of his performances.
If social media isn't a regular haunt of yours, it was five goals and seven assists in that campaign from Henderson, while This Is Anfield's own Joel Rabinowitz showcased the impact in the No. 14's last full season in the role:
Henderson thriving in a more advanced role is no surprise. Last time he played a full season in that position (14/15) he contributed 21 goals/assists.

— Joel Rabinowitz (@joel_archie) 9 April 2019
To put it into context, James Milner—chief penalty taker at the club and set-piece deliverer on occasions—has a combined 13 goals and assists this season. No other central midfielder can claim more than three combined.
Henderson has two and they both came against Saints.
All that isn't to say Henderson was a better attacking midfielder then than Gini Wijnaldum et al are now.
There was a hugely different team dynamic back then, not least of all an utter incapacity to defend against any kind of sustained pressure whatsoever.
But it showcases just how often Henderson contributed in the final third.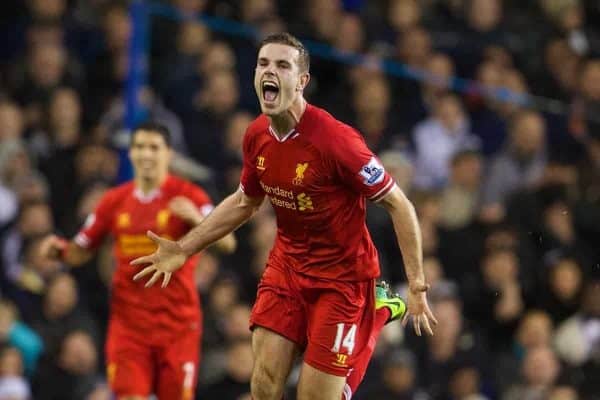 Importantly to reprising that role under Jurgen Klopp, Henderson was never a purely attacking midfielder.
He was a box-to-box operator, a pitch-length general who had enough technical ability to tackle, pass or shoot and enough athleticism to do it in both halves of the pitch, both halves of the game.
Take the core facets needed by a Klopp central player: positional sense to close off passing lanes, aggression in the press and challenge, quick passes into the attacking line and off-the-ball runs from deep.
Henderson, version 2014 as opposed to version 2018, checks every box.
Fabinho, Gini, Naby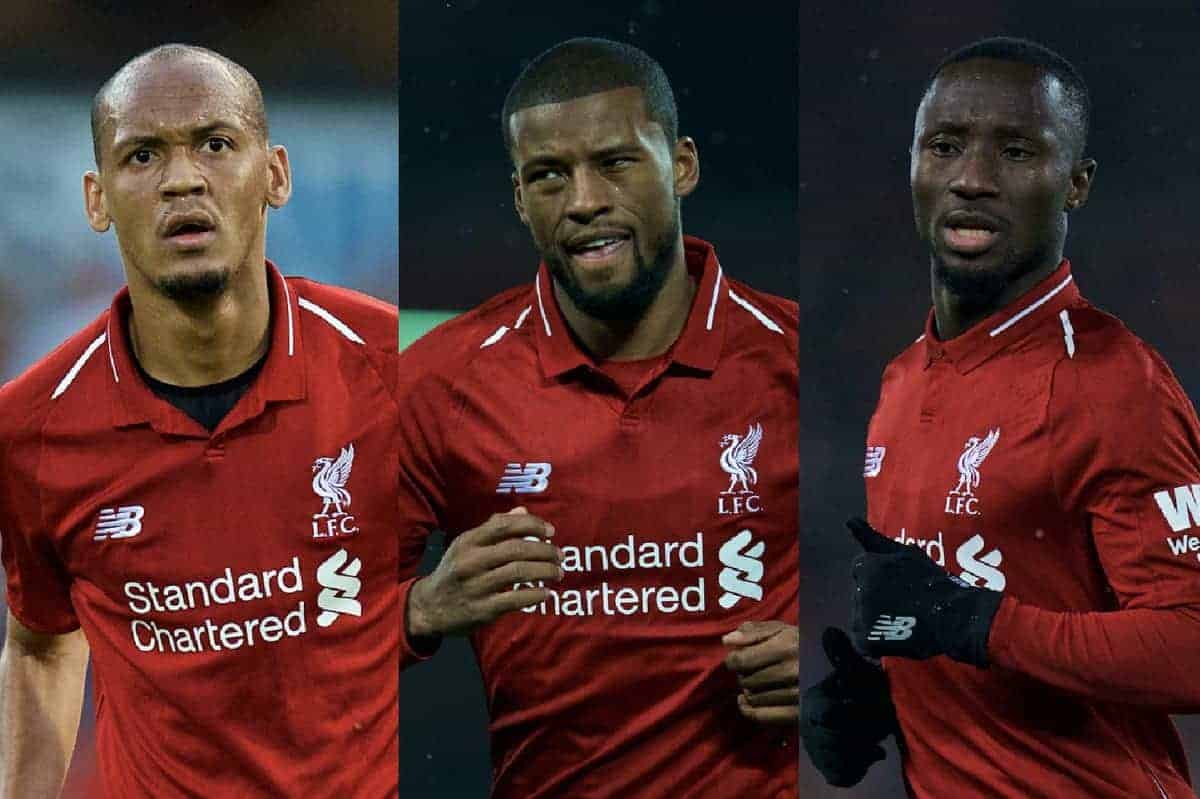 It was apparent for some time that Henderson was not the very finest option as a No. 6 that Liverpool could have wanted. Runners went untracked, some positional work was less than refined, the ball usage was a particular cause of complaint for some.
None of this is a surprise; it's not Henderson's natural role and it's a very specialist position to be learning 'on the job', never mind at the elite level.
Henderson's own notion of teamwork has meant he made no attempt to force the change before now, until Fabinho was settled in the role. He didn't want to hurt the team, upset the balance, even to the detriment of his own form or reputation.
Even so, questions could be asked of selection decisions.
Wijnaldum has excelled in the six role on numerous occasions and could easily have filtered into the position earlier in the campaign, with Henderson ahead.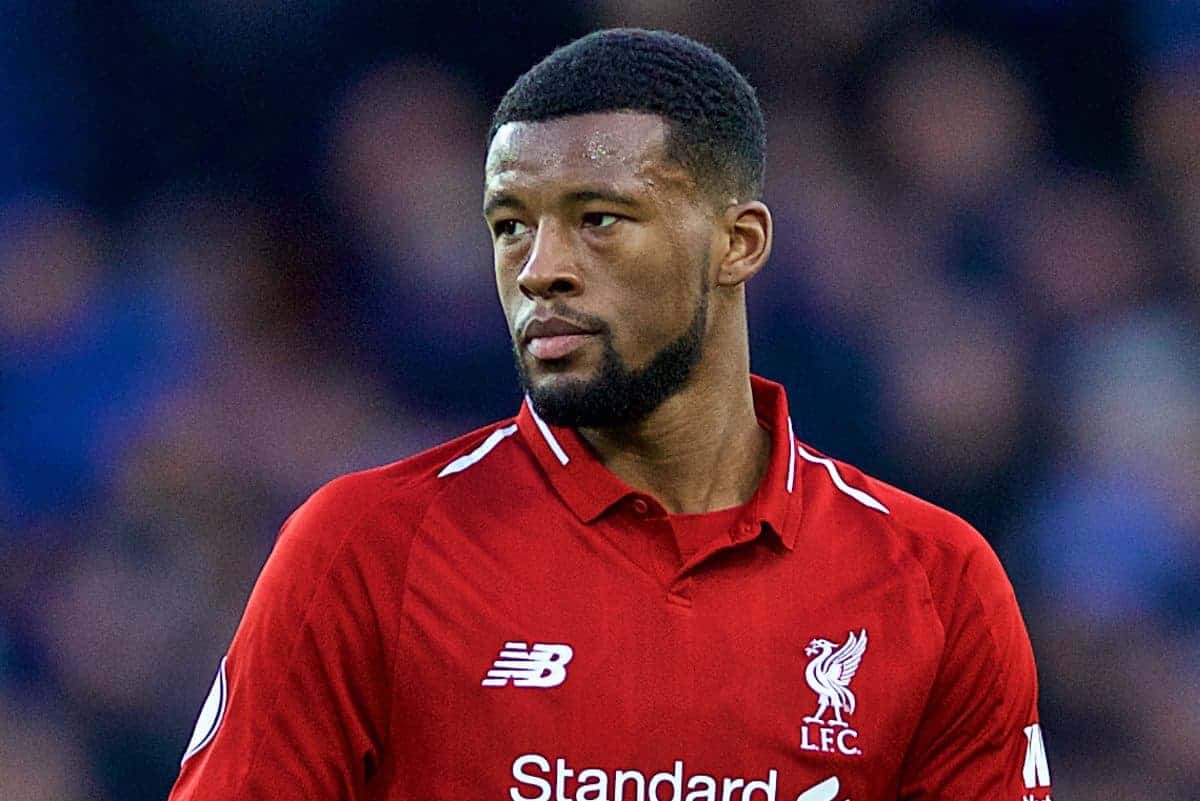 Of course, there's always a trade-off: the Dutchman was the Reds' best No. 8 in the first half of the season and we would have lost out from his influence there instead.
With Keita not firing on all cylinders and there being no guarantee that Henderson would immediately impact further forward, keeping Wijnaldum further forward was sensible.
Fabinho, meanwhile, has now established himself not just as a starter, but as a must-start. He sets the platform, he protects the defence, he has a thrusting, penetrating ability to pass from deep and he is king of the snarky, imperative foul to stop the counter.
Now consider another, ahead of him, who has similar defensive traits and desire to the Brazilian, but who has been unleashed to make use of their attacking offerings too.
On Balance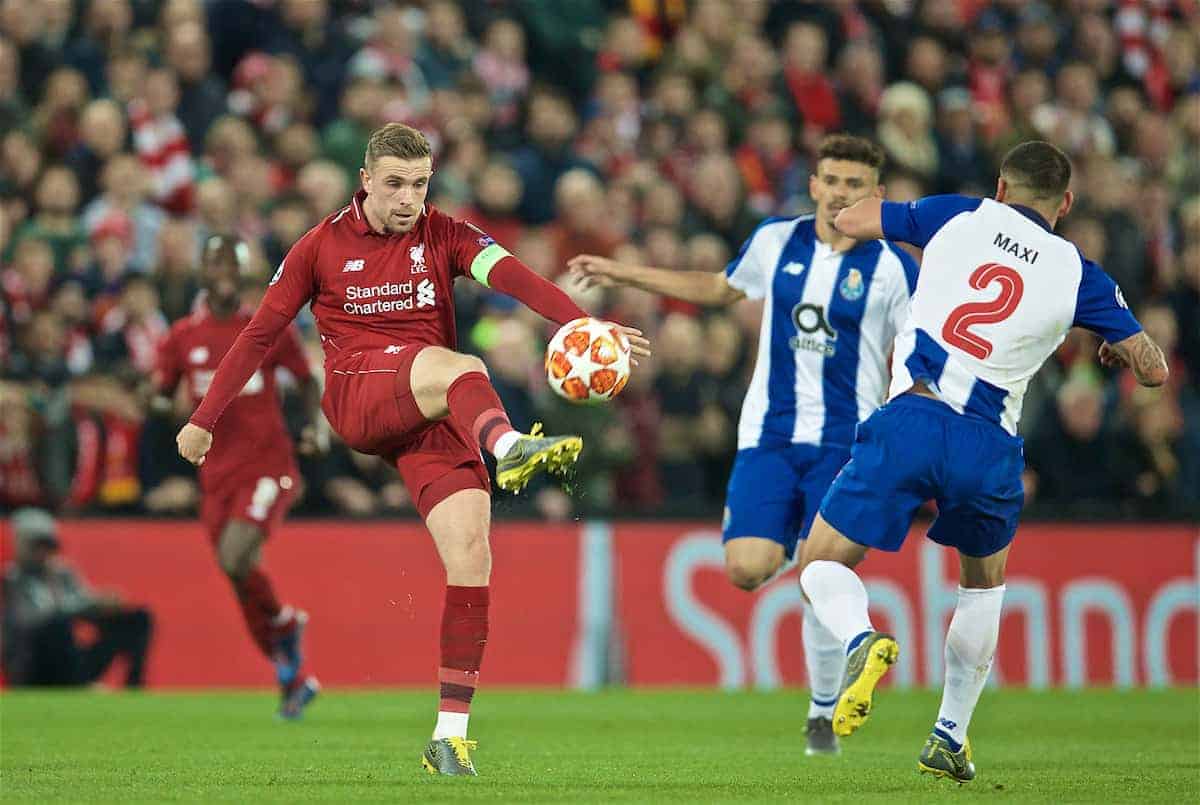 Let's bring a little reigning-in to the conversation. Henderson came on as a second-half sub against the league's 17th-placed team, who have won four games on home soil this term, and played the full 90 against a team in Europe the Reds beat 5-0 away last season.
These were not back-to-back Man of the Match displays against Man City and Juventus.
That said, this Liverpool side were struggling to break down Saints again at 1-1 and created the bulk of chances on Tuesday against Porto down the right channel—where Henderson operated.
There's no debating he was a big key in turning one point to three and in winning the first leg. The two big questions to come next are of consistency and planning.
This is not the moment to decry Henderson as better than Paul Pogba, Dele Alli and Kevin de Bruyne all along—it's the moment to ensure the captain can continually push the team toward the ultimate prizes this season.
Thankfully, individuality has mattered very little to him over the years and the collective is everything, as demonstrated by his role rotation.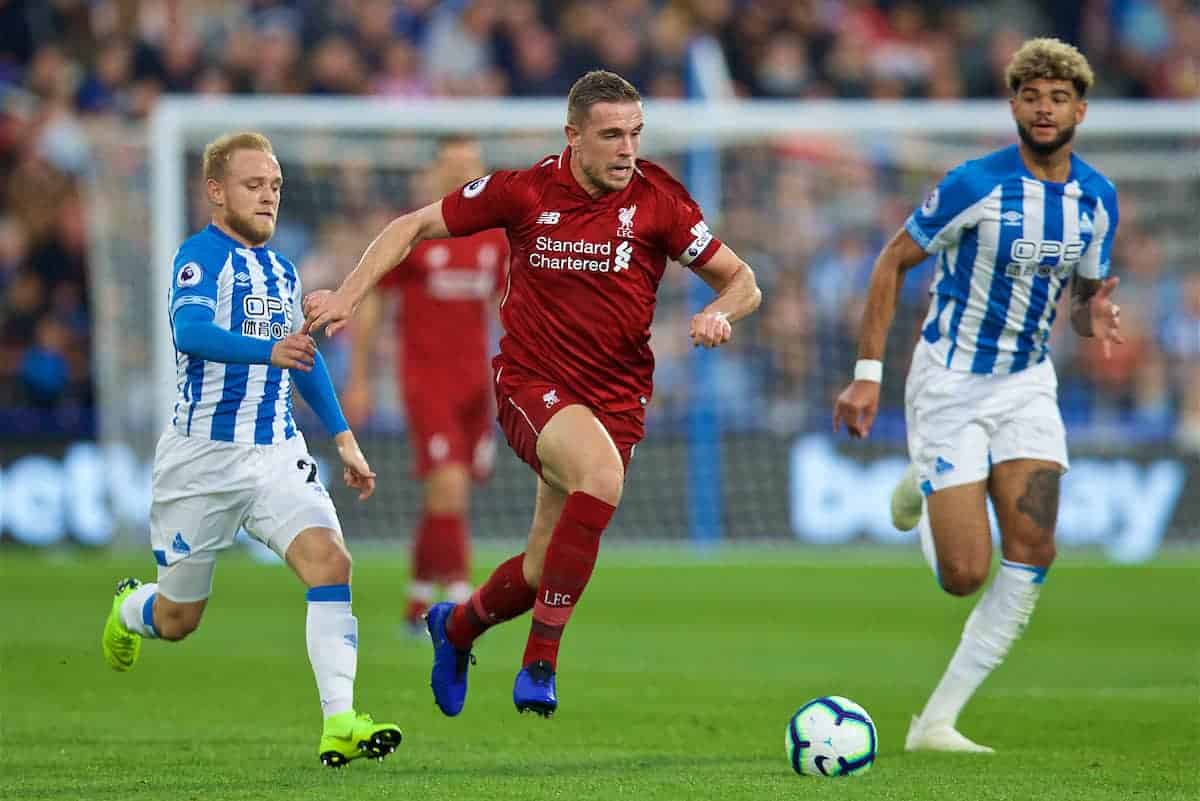 When teams do not rely on the midfield to bring creativity (in the typical sense)—that is, no inventive passing maestro, no Coutinho, no Ozil—then there remain largely two options to forge scoring chances.
Aim for the forwards from deep or wide, usually high balls, or else with movement.
That's what Wijnaldum has offered at times this season and it's what Henderson offers in spades. From deep, in that right channel, he's a non-stop runner in fact: forwards, back, beyond the defence, out to support the full-back.
While Keita is beginning to display his ability in the opposite channel, he brings different traits: dribbling, acceleration, quick one-twos and a willingness to get in the box and shoot.
Henderson is more the quick-release button. Get the ball, spot the pass, give it.
He'll also follow attacks into the area, again and again, and if he plays more games in the role you can bet he'll score again this season—simply by following up cutbacks, rebounds, spilled efforts.
Prospects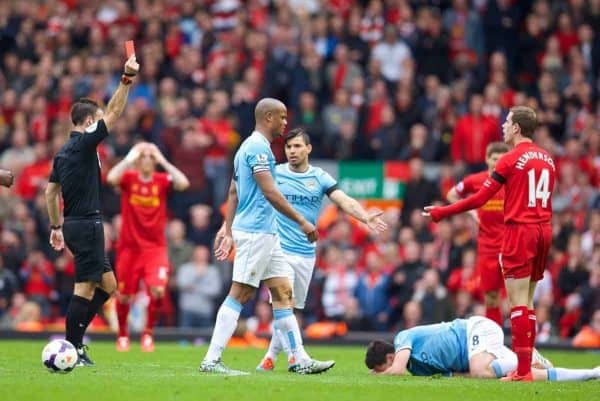 Back in the day it was a diamond: Henderson one side, often Joe Allen the other, Coutinho and Sterling dovetailing the attacking point.
Back in the day, Henderson was vital to the team's ability to win possession and launch those lightning attacks, but also to defending, scrapping, getting back at all and doing whatever it took.
That red card against Man City cost Liverpool much with Henderson's absence, and doubtless there have been moments since then when the No. 14 senses something akin to deja vu, with those several missed opportunities.
Henderson's reaction to scoring was a man who saw red in the '13-14 run in & missed vital games. Who must've gone to sleep the night before Champions League, Europa League & League Cup finals dreaming of lifting a trophy. I'm not sure any #LFC player wants this as much as he does

— Arlo White (@arlowhite) 5 April 2019
There will not be a player in the Premier League more desperate for success than Henderson, but that same instinct means he'll have to reign in his own instincts at times: trust in the collective, the tactical plan, his own improvement as a player.
Even in that more advanced role, he doesn't have to Gerrard it; there are others who will help break down teams, create chances and score goals.
Keeping shape and maintaining pressure is as important to this Klopp side as getting a few extra goals from midfield.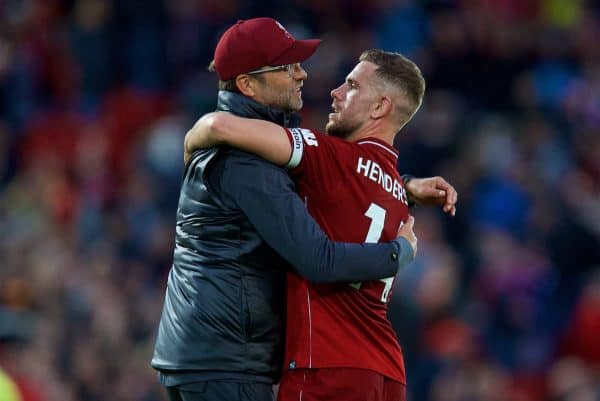 Once upon a time, Henderson was seen by some at Anfield as being roughly equivalent in value to Clint Dempsey.
Now he could be the most critical 'new' component of team trying to land a league and European double.