Though Liverpool supporters' priority has largely been on winning the Premier League, victory over Porto has revived major interest in the Champions League.
We've kind of split the Champions League in half this season.
During the group stages we seemed to go through the motions. At times we were uninspired, insipid almost. Maybe it was a hangover from Kyiv?
In the knockout stages we have been a team reborn when it comes to European endeavour. First Bayern Munich and now Porto.
There are no illusions about what we will need to do in the semi-finals.
Through it all, many of us have been coveting the Premier League title that little bit more than we have lusted after the Champions League.
It is as if the Champions League has felt the need to flutter its eyelashes at us, bewildered somewhat that we haven't been paying it the levels of attention it is accustomed to.
The Looming Spectre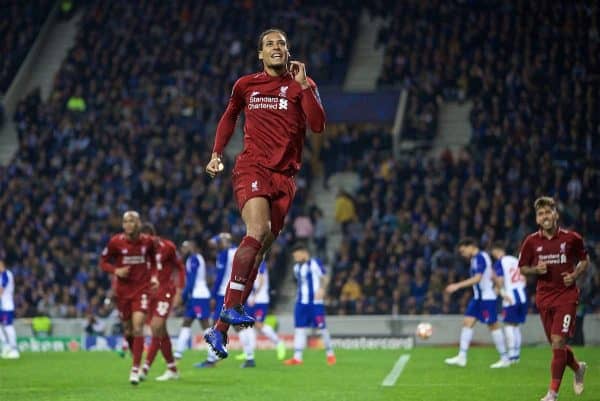 Even in the wake of a victorious quarter-final, even within the looming spectre of a semi-final against Barcelona, where we will come face-to-face with two former Liverpool heroes in the shape of Suarez and Coutinho, with the added ingredient of Messi, the mind still drifts to what side effects Man City's dramatic, VAR-adjusted exit from the tournament will have on the Premier League title race.
An added extra almost, the Champions League had been playing a supporting role to the dream of a potential 19th league title.
Not any more though. This is now a balanced campaign, where asking you to pick a preference of winning one over the other would be akin to asking you to name a favourite child. Your daughter, or your son?
Liverpool can overcome Barcelona in the Champions League semi-final; Liverpool are good enough to surpass City to the Premier League finish line.
We still might win neither, yet Liverpool have momentum and strength, we are cleverer than we were a year ago.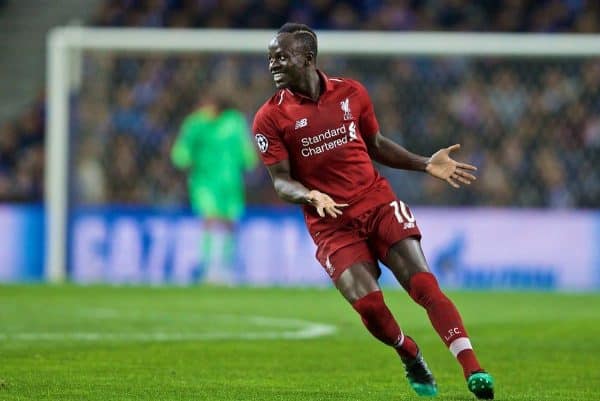 We aren't as abstract, we maybe aren't as bohemian, maybe the football we were playing a year ago was more aesthetically pleasing, but now there is a resolution and defiance in the way we play.
This was classic Liverpool. Let the opposition throw out a few early shapes, then saunter in four goals without breaking sweat.
Basically, this is what Liverpool were like in the 1980s.
VAR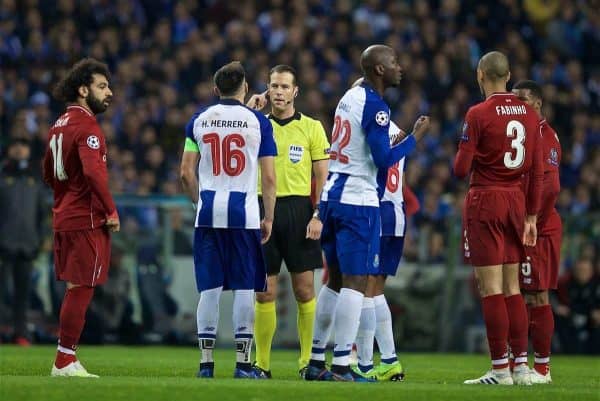 Sadio Mane opened the scoring, VAR showing its influence once again.
As the incredibly slick-haired referee stood with his finger in his ear, awaiting clarification of the legality of the situation, Mohamed Salah was jumping around in celebration a full 45 seconds before confirmation was given.
Our Egyptian King had meandered over to the touchline, where he had taken a sneaky look at the monitors which were busy relaying the video analysis.
Salah had already deciphered that the goal was indeed a good one.
It was a slap in the face to Porto. Just as in the first leg, they had again created a number of openings without being ruthless enough.
As the Porto 'shots on target' count ticked upwards, the amount of times Alisson was seriously tested remained low. Only mild peril was experienced.
Moussa Marega was once again guilty of being profligate.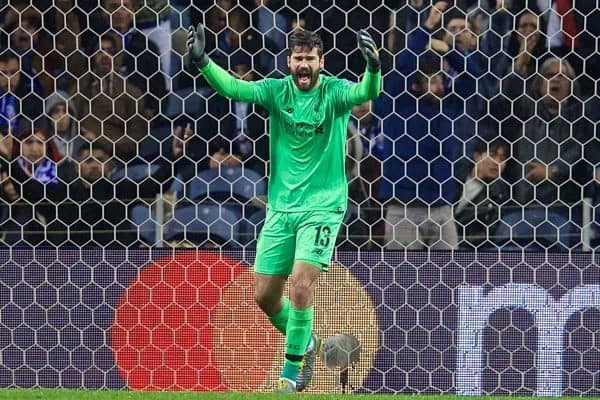 Porto were always going to come at us at some point. The only question was whether they would throw themselves at us from the very start, or if they would go for the slow buildup.
They opted to go for the fast start and it played into our hands.
Once a team has rolled the dice in going on the front-foot early, only to run out of steam, they also run out of ideas and very first setback can be fatal.
Let's face it, we were never going to go through the entire game without creating a chance of our own, were we?
Inevitabilities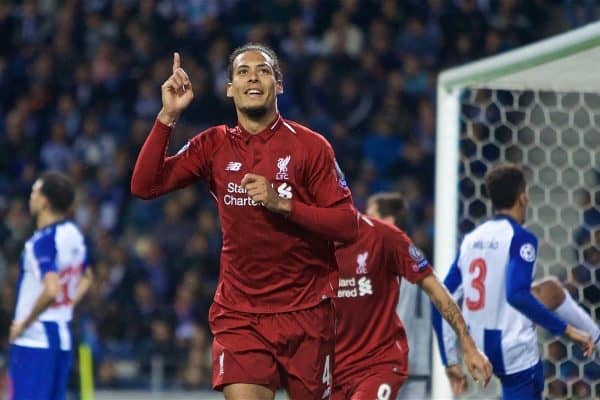 One goal for us would require Porto the score four.
This game wasn't a foregone conclusion by any means, but we managed it perfectly and before half-time arrived James Milner almost made it 2-0.
There were many inevitabilities about this game. Pepe was predictably booked, while Danilo should have been.
With snide levels set to high, this was not the first time I've seen a Portuguese team take a sleight-of-hand stance; Danilo falling over trying to procure a penalty was particularly ludicrous.
Salah made it 2-0, running through onto a great ball from Trent Alexander-Arnold. This was a bonus, as both Alexander-Arnold and Andy Robertson were kept under the closest of scrutiny.
The chances came and went. We finally conceded one, allowing a free header from Eder Militao to find the back of the net.
Further goals from Roberto Firmino and Virgil van Dijk soothed any unnecessary nerves.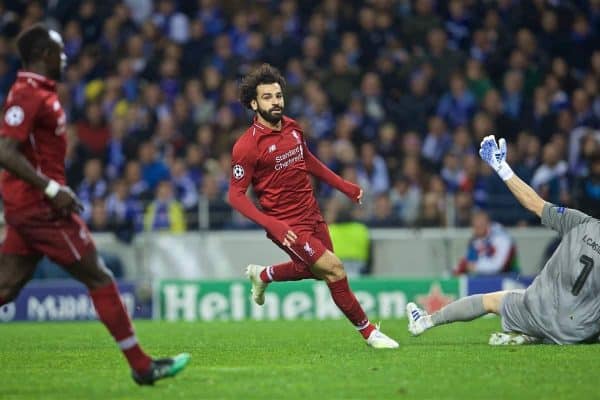 By the end, we were just playing for the fun of it. Mane floated one over the bar, having navigated his way past Iker Casillas, a chance which was more difficult than it initially appeared.
We were still creating chances in the 91st minute.
Joe Gomez made his comeback. A lot of good came of this game.
Next Up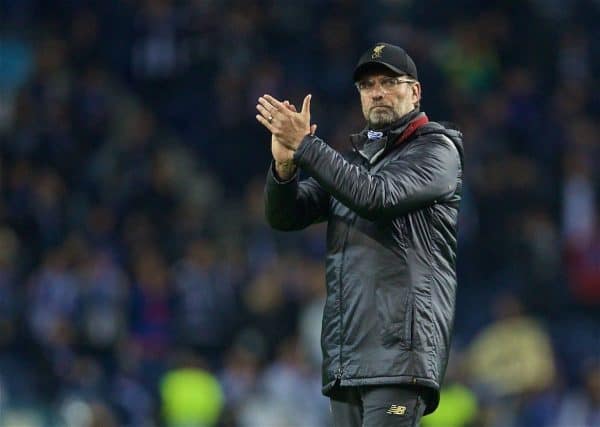 Back to the Premier League and a double test.
Cardiff looked finished a week ago yet winning at Brighton has given them impetus. There is always a superhuman effort to be made by a relegation candidate and they will be stubborn.
We will also need to make sure we don't subconsciously take our eye off the league, with such an attractive Champions League semi-final on the horizon.
The coin will spin over the course of the coming weeks, from Europe, to domestic matters and back again. Focus will be everything.